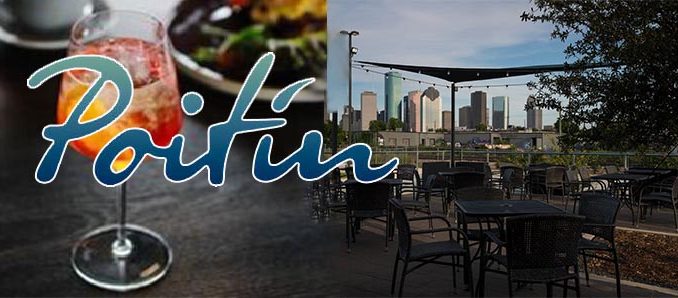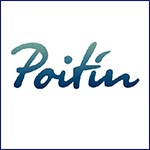 Poitín – located at 2313 Edwards Street in the burgeoning Washington Avenue Arts District at Sawyer Yards – will start serving its new weekend brunch menu every Saturday and Sunday from 11:00 AM – 3:00 PM this Saturday, June 9. Brunch will also be served on holiday Mondays.
Since making its debut in mid-May, Poitín has quickly morphed into one of the most buzzed-about culinary hotspots in town thanks in no small part to rising star Chef Dominick Lee's ambitious menu, which takes inspiration from his New Orleans roots and incorporates bold flavors from culinary capitals around the world. With a curved 28-foot bar reminiscent of a classic New York City hotel – demarcated from the 116-seat dining room by an oversized banquet – Poitín's industrial chic aesthetic has been warmed up with finishes and textures that give the entirety of the space an unmistakable convivial spirit. Brunch-goers will no doubt beat the heat on the restaurant's 1,200-square-foot shaded patio, which has already become one of the top selfie stations in town because of its up close and unrivaled views of Houston's downtown skyline.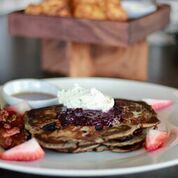 Chef Dominick's original Brunch Menu features a diverse array of dishes, starting with the signature Poitín Benedict with boxty cakes, shredded pork, caramelized onion, shaved cabbage, creole mustard hollandaise, and a 62° egg; Blueberriest Buttermilk Pancakes with blueberry ginger compote and sweet lemon ricotta; Duck Leg Hash with Eggs – a sunny-side-up egg with confit duck, potato hash, and fresh herbs; French Toast La Orange with tanka bean, five spice, and orange infused maple syrup; and the "Baolache" – Korean short rib with Old Dad Farm eggs, Asian pear, and togarashi salad.
In addition to food offerings, Poitín's lady bosses behind the bar have concocted a vibrant Cocktail Menu to augment the sumptuous dishes offered on the Brunch Menu. Several brunch cocktail highlights include the Cut N' Run, which is comprised of gin, St. Germain, orange liquer, lemon, strawberry, basil, and sage; an Aperol Spritz with bubbles, aperol, and sparkling water; and Milk Punch with cognac, bourbon, vanilla, and milk.
MOREPOITÍN ROLLS OUT WEEKEND BRUNCH / PAGE 2 "I couldn't be more thrilled with the way the Houston community has adopted Poitín since opening in mid-May," commented Poitín owner Ian Tucker. He added, "The team here is excited to debut the next aspect of the Poitin experience with our signature weekend brunch, and I can't wait for guests to dive into Chef Dominick's inspired and flavorful menu, which will be perfectly complemented by some really exciting cocktails created specifically for brunch by Sarah [Cuneo] and Christa [Havican]."
A designated Snack Menu will be available at the Poitín bar until 5:00 PM following the conclusion of brunch service at 3:00.
ABOUT POITÍN
Poitín – a full-service restaurant and bar – is located at Sawyer Yards (2313 Edwards St.) in the Washington Avenue Arts District just west of downtown and south of Interstate 10. Poitín is open for dinner service Sunday thru Thursday from 5:00 PM – 10:00 PM and Fridays and Saturdays from 5:00 PM – 11:00. Happy Hour is offered weekdays from 3:00 PM – 6:00 PM. Weekend Brunch is served on Saturdays, Sundays, and holiday Mondays from 11:00 AM – 3:00 PM. A designated Snack Menu will be available at the bar until 5:00 PM following weekend brunch service. For more information, please call 713-470-6686 or visit www.poitinhouston.com.