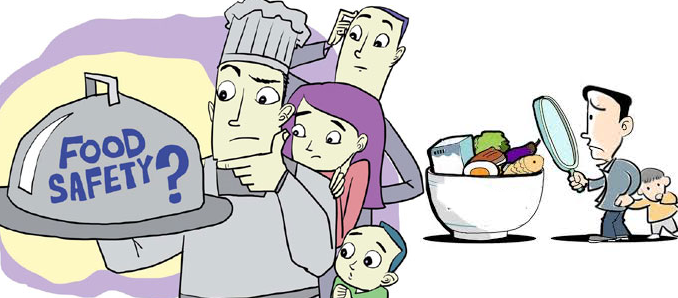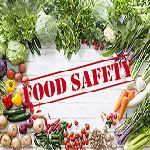 More than 100 people across 25 states were sickened this spring after eating romaine lettuce tainted with E.coli.  Approximately half of those infected were hospitalized, indicating that this outbreak was caused by a particularly dangerous strain of E.coli bacteria. At least 14 people have developed serious kidney problems from the foodborne illness, which could be chronic and serious conditions for the rest of their lives.
America's food industry has a $55.5 billion food safety problem. This includes recalls – like the recent widespread romaine lettuce outbreak – as well as foodborne illnesses at restaurants, hotels, convenience stores and other food service organizations.
Everyone that works in the food service industry should be concerned about sickening – or even killing – customers because of a foodborne illness.  That means everyone – from the farmers that grow the food to the restaurants that serve it – should take every precaution to reduce that risk.  While, of course, the main concern is keeping consumers safe, it's also important to realize that foodborne illnesses can be extremely expensive and be damaging for businesses.
A foodborne illness incident or outbreak can cost food service professionals (farmers, restaurants, hotels, manufacturers, retailers, etc.) significant money – including decreased revenues, high legal fees, potential lawsuits, and diminished sales and loyalty from concerned customers.  A severely damaged reputation could permanently shut a company's doors.  In fact, foodborne illnesses cost $55.5 billion per year in medical treatment, lost productivity, and illness-related mortality in the U.S, according to a study by Ohio State University professor Robert Scharff.
The cost of a single foodborne illness outbreak at a fast casual establishment could cost between, $6,330 to $2.1 million, depending on the severity of the outbreak, the amount of lawsuits, fines and legal fees, and the number of people impacted by the incident, according to a new study from researchers at Johns Hopkins Bloomberg School of Public Health.  Casual dining restaurants had a cost range of $8,030 to $2.2 million, and fine dining restaurants could experience costs between $8,273 and $2.6 million per incident, according to the study.
Each year, 48 million Americans become sick from foodborne illness, according to the Centers for Disease Control.  Reducing foodborne illness by just 1% would keep approximately 500,000 people from getting sick each year in the US. Reducing foodborne illness by 10% would prevent five million from getting sick.
Investing in food safety is one of the smartest things that food service organizations can do.  The expense, time and energy necessary to implement – or elevate – your food safety protocols won't be overwhelming, and it's crucial to your business success and to your customers' health.
Reduce safety risks – and the enormous costs associated with foodborne illness incidents – by doing the following:
Invest in technology. Digital tools are elevating the way many restaurants do business.  Not only do these technological tools make food safer, but they can also save restaurants significant money each year by preventing food waste and reducing foodborne illness risks.  Technologies have become much more accessible and affordable, and shouldn't be cost-prohibitive for most organizations.
Ditch the paper. Technological solutions enhance food safety protocols and make it faster, more accurate, and more efficient to conduct inventory, auditing, and training, all of which are crucial to keeping food safe. Food service organizations that adopt and embrace digital tools (versus using pen and paper systems) can help boost the health and safety of their establishments.
Reduce human error. While human error can never be completely eliminated, advancements in technology help minimize the risks. Sensors ensure foods are being held at proper temperatures. Refrigeration monitoring systems send alerts to managers' phones when temperatures in coolers or freezers rise above safe holding temperatures.  Not only does that help protect customers' health, but it also eliminates the need to throw away entire coolers or freezers of food due to improperly working units, potentially saving organizations thousands of dollars (or more) in lost product – and keeping their guests safer.
Elevate your data collection. Innovative digital tools can now be used for restaurants' internal auditing systems, which is a more efficient, cost-effective and accurate solution versus the pen and paper methods that are often used in the food service industry.  Using pen and paper to audit restaurants often result in increased labor, time, errors and expenses.  Hard copy records can be difficult to organize and access – especially in the midst of a frightening food safety outbreak – and it's extremely difficult to integrate and analyze the data.  Digital tools provide more efficient, cost-effective internal auditing systems, with records that are easy to access and analyze.
Become mobile. A large percentage of food service employees (such as restaurant workers) are millennials (or younger), and they are constantly on their phones.  If your company is promoting the importance of food safety protocols but then provide employees with antiquated pencil and paper record-keeping systems, there's a tremendous disconnect.  Instead, implement digital systems (for QA, training, auditing and more) that can be tracked on cell phones and tablets.  This way, critical food safety information will always be easily accessible.
Improve operational efficiencies. Digital tools can help with brand protection and quality assurance concerns by optimizing and improving line checks, shift logs, inspections, auditing, and other reporting.
Reduce pencil whipping. There's a widespread "pencil whipping" problem in the food service industry, where employees using paper record systems falsify records or "cheat" on their processes.  As much as food service leadership wants to deny that "pencil whipping" happens in their organizations, it's (unfortunately) a fairly common practice in restaurants, hotels, convenience stores, and other industry businesses.  Pencil whipping can result in increased food safety risks, food code violations and other (potentially costly) issues.  Digital tools help reduce or eliminate "pencil whipping" through real-time data collection, as well as photo and video records.
Make food safety part of your company's culture. Everyone – on every shift – must be trained in proper food safety protocols.  Train continuously to keep food safety top-of-mind and to ensure your staff are always using proper food safety protocols.
While some within the food service industry may consider technology to be a "luxury", the truth is that today's digital tools are affordable and accessible.  Technology that helps reduce (or eliminate) foodborne illness risks is not an unreasonable expense – it's a wise investment.  In addition to keeping guests/customers safer, technologies can also help minimize food waste and improve processes and efficiencies, which is a smart business decision.
Francine L. Shaw
Is President of Savvy Food Safety, Inc. which offers a robust roster of services, including consulting, food safety education, food safety inspections, crisis management training, writing norovirus policies for employees, writing norovirus clean-up procedures, curriculum development, responsible alcohol service training, and more. The Savvy Food Safety team has more than 100 combined years of industry experience in restaurants, casinos, and convenience stores and has helped numerous clients prevent foodborne illnesses. Francine has been featured as a food safety expert in numerous media outlets, including the Dr. Oz Show, the Huffington Post, iHeartRadio, Food Safety News, Food Management Magazine and Food Service Consultants Society International.