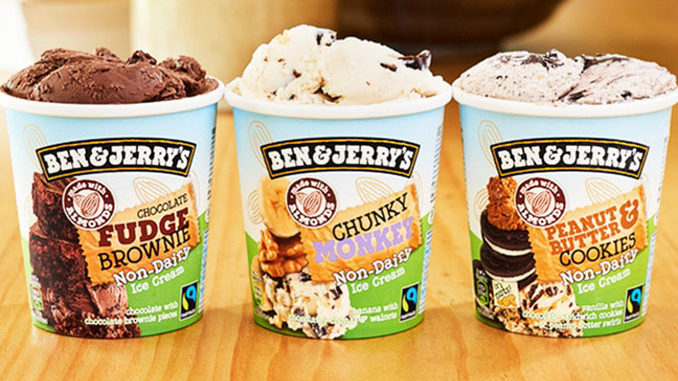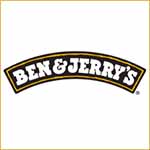 Exciting news, vegan ice cream fans! Ben & Jerry's—which released its first vegan flavors less than three years ago—has added vegan ice cream mini cups to its popular dairy-free lineup.
The almond milk–based mini dessert cups are available in packs of four. The pack above features two of Ben & Jerry's most iconic vegan flavors: Chocolate Fudge Brownie and Chunky Monkey. The mini cups come complete with spoons—making them the perfect, portion-controlled treat, even if you're on the go.
Which of the vegan Ben & Jerry's flavors is your favorite? Before you answer, be sure that you're caught up on the latest nondairy ice cream news. While many ice cream lovers have already tried some—or all—of the seven nondairy flavors the brand previously offered, freezer aisles across the country have been rocked by the introduction of two new vegan Ben & Jerry's varieties: "Cinnamon Buns" and "Peanut Butter Half Baked."
According to the Ben & Jerry's site, Peanut Butter Half Baked pints are packed full of brownie chunks and peanut butter cookie dough and those who buy the new Cinnamon Buns flavor can expect to find cinnamon ice cream swirled with cinnamon streusel and containing pieces of cinnamon bun dough. All vegan Ben & Jerry's flavors are made with almond milk.
With the addition of these latest flavors, Ben & Jerry's lineup of nondairy pints now includes 9 varieties. That's enough to make anyone scream for ice cream.
There's never been an easier—or more delicious—time to go vegan. With an ever-growing array of vegan foods available in stores and at chain restaurants, there's no excuse for animal suffering to be part of your day. The expansion of Ben & Jerry's nondairy line is more than just good news for vegan diners—it's a sign of the times.