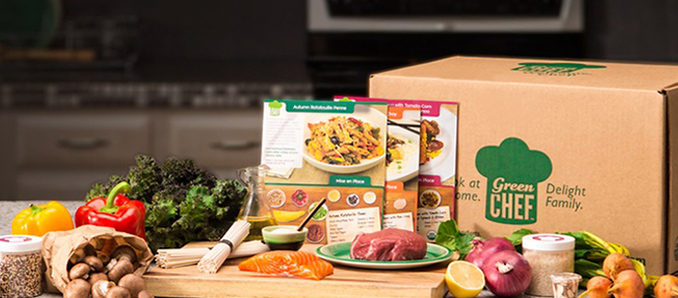 Meal kit delivery services are here to make our lives easier and we cannot be more grateful. Pre-prepared meals, with enough fresh ingredients, delivered right at your door – how amazing is that! There are customizable service meals that can also get changed, depending on the dietary restrictions and the rules for a person to lose weight. Many companies give you, besides the ingredients, some recipes to prepare for you, depending on your requirements.
We've written this article to give you an idea about some meal kit services that we think will come in handy. Don't forget to check out www.themealkitreview.com for many more.
HelloFresh
This is a meal kit delivery service that has natural pre-prepared meals that come together with some easy pre-measured recipes that will help you in cooking (in no time and with no mess, may we add) a healthy meal. They have unique options and they deliver (for free) weekly. Their subscription is flexible and you don't have to worry about a minimum period.
Home Chef
This offers meal boxes, which are quite famous for the quality of their ingredients, just as much as their customizable taste preference. It comes with new recipes, which also get changed from week to week. You can also get suggestions for healthy meals – all you have to do is list your taste preference. There are 17 recipes made by famous chefs every week, that are easy to do. The thing is that for orders over $40, the delivery is free.
Sun Basket
This is one meal delivery service that trusts in good nutrition and good taste. With this one, you get meals that come with farm-fresh organic ingredients. The recipes are very easy to do and they're made by a well-known San Francisco chef. There are also some diet alternatives for those of you who want to lose weight. They offer weekly delivery.
Freshly
This one is perfect for healthy meals. The food tastes good, and you should keep in mind that they offer non-GMO and gluten-free meals, too. Also, vegetarian ones and Paleo, low-carb full of protein meals meant to burn the fat. They offer more than 30 entrées for you, as well.
The Good Kitchen
The Good Kitchen comes with chef cooked pre-prepared meal delivery services that are both fresh and healthy, meant for both adults and kids. They're prepared meals, so there won't be any mess and can be done in no time. Also, for big orders, you can get discounts.
Plated
This one makes the most out of the quality of the ingredients and their payment plans are flexible. Each week you get 22 recipes made by chefs. The meals also are flexible, depending on the different taste of people.