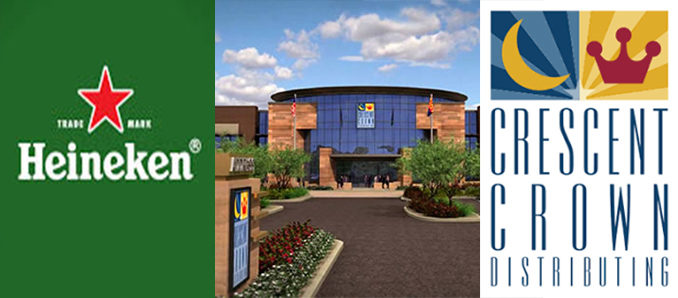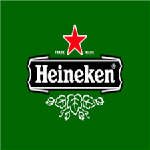 HEINEKEN USA recently announced the 2018 winners of the 1864 Awards honoring distributors who share the beer company's commitment to "Build a Better World" through responsibility and sustainability. Crescent Crown in Arizona and Fahr Beverage in Iowa took home the honors presented at HEINEKEN USA's annual distributor conference in Atlanta, October 10-11. This marks the third year in which the selection process considers environmental sustainability efforts as well as best-in-class practices promoting responsible consumption and moderation.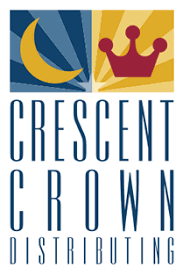 In the larger-volume distributor category, Crescent Crown Distributing offered employee safe rides and support for over 150 community and charitable events last year. Environmentally, the distributor implemented a creative and collaborative recycling program that encouraged key account participation. In just six months, Crescent Crown diverted nearly 650,000 pounds of glass from landfill and have over 75 accounts taking part in this program. In the smaller-volume category, Fahr Beverage supported designated drivers, offered a "no questions asked" policy for employee safe rides, and helped accounts navigate the complex world of state IDs to reduce underage drinking. On the environmental side, they installed solar panels, switched to LEDs, and focused on reducing idling to save electricity, fuel, and CO2. Fahr also began converting their vehicles to compressed natural gas and saw exceptional results from their recycling efforts.
HEINEKEN USA has been setting a good example for their distributors to follow. Since 2011, they have reduced CO2 emissions by 25% and continue to push the boundaries on labeling, drunk driving and moderation by committing 10% of their annual media spend to responsibility messaging. "At HEINEKEN we truly care about the impact we make in this world, so sustainability & responsibility efforts are a key business priority," said Tara Rush, Senior Vice President and Chief Corporate Relations Officer, HEINEKEN USA. "We are committed to working closely with our distributor partners to encourage responsible consumption of our products and protect the environment. We are proud to collaborate with partners who embrace these values and actively strive to put them into action."
In recognition of its successful "Brew Good" program that encourages employee volunteerism and funds grants to support responsibility and sustainability programs, the 1864 Awards will be re-launched in 2019 as the Brew Good Awards. Distributors who collaborate with HEINEKEN USA on a Brew Good program will be automatically entered in the Brew Good Awards.
About HEINEKEN USA
HEINEKEN USA Inc., the nation's leading high-end beer importer, is a subsidiary of HEINEKEN International NV, the world's most international brewer. Key brands imported into the U.S. are Heineken®, the world's most international beer brand, the Dos Equis Franchise, the Tecate Franchise and Strongbow Hard Ciders. HEINEKEN USA also imports Amstel Light, Indio, Carta Blanca and Bohemia brands. For the latest information on our company and brands, follow us on Twitter @HeinekenUSACorp, or visit HEINEKENUSA.com.