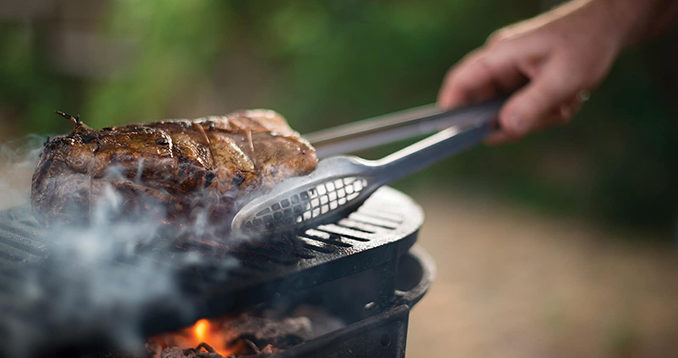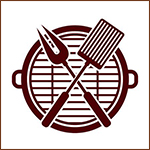 When the warm season is fast approaching, the best thing you can do is make sure that your grill is in good working condition. It's time to brush off the cobwebs, get everything as clean as can be, and – most importantly – make sure you have all the grill tools that you need. Here, we take you through the seven grill tools you can't live without.
1. Spatula
When your summer days revolve around flipping burgers, then your tool of choice is going to be the spatula. Flexible and versatile, this tool allows you to flip, scrape and move your patties around as you cook them to perfection. A spatula with a stainless steel edge and a tapered grip will mean the difference between your grilling experience being a comfort or a chore.
2. Tongs
Without doubt, your tongs are going to be your tool of choice for turning your ribs, wings or steaks. If you're using a smoker, like those reviewed at Barnyard, you'll want a good set of tools so that you can reposition your tasty treats as they are smoking away in the heat. Once you've finished cooking everything, your tongs will be what you use to transfer everything to a plate.
3. Cleaning brush
In order to take proper care of your grill, you will need a grill brush. Rather than try and stick your fingers into the hot grill to keep it clean as your cooking, the grill brush can be used in between different cuts so that you can grill everything to perfection. Opt for a strong, sturdy brush so that you can remove the toughest burnt on muck.
4. Sheet pan
Once you've cooked up those steaks, you're going to need something to transfer them from the grill to the serving table. Small plates will work, but your best option is to use a sheet pan. Strong and sturdy, you can load these up with your cooked goodies so that you can make less trips between the grill and the table.
5. Basting brush
When you're cooking ribs or chicken, you'll want to apply barbecue sauce during your cooking time. The best way to do that is by using a basting brush. This way, you can easily maintain the right level of sauce to keep your food delicious without burning yourself in the process.
6. Vegetable basket
If you're only cooking meat on your grill, then you need to experience the world of vegetable grilling. While some veggies grill great directly on the griddle, you will want a vegetable basket for large amounts of diced vegetables. The basket offers great heat circulation and allows you to cook the vegetables perfectly.
7. Meat thermometer
Grilling meat correctly is an art form, and overcooking your cuts can leave you with very unsatisfied guests. A meat thermometer will allow you to keep an eye on the temperature of the meat so that you can be sure that it is cooked properly. This gives you peace of mind during your cookout.
Grill season is arguably one of the most favorite times of year for many, and being sure that you have all the best grill tools will enable you to make every party a success. From spatulas to basting brushes, these tools will make your life so much easier. Use our guide to ensure that you have the best set of grill tools before the season starts.