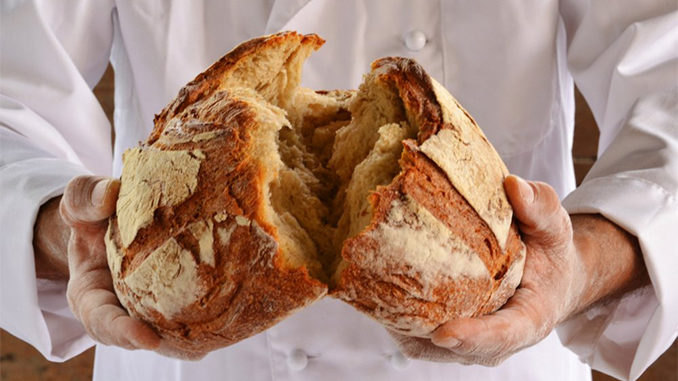 Event secures top industry names Ginsberg, Amsler, Reinhart & Wilbur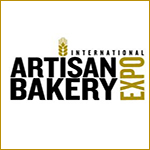 The International Artisan Bakery Expo (IABE) is announcing the opening of attendee registration for the inaugural event. The Artisan Bakery Expo will stage March 5-7, 2019 at the Las Vegas Convention Center. Registration includes entry to all three days of the exposition as well as complimentary access to all educational seminars and demonstrations by renowned bakers.
The Artisan Bakery Expo is co-located alongside the renowned International Pizza Expo, which allows bakery attendees the ability to visit both show floors and attend the 90+ pizza-related on-floor demonstrations, educational seminars and networking events.
To curate a superior educational component, the Artisan Bakery Expo has partnered with the Bread Bakers Guild of America (BBGA) and American Cake Decorating Magazine (ACD) to design seminars and demonstrations for artisan bakers, led by artisan bakers.
The early bird rate for a three-day buyer pass is priced at $190/person through December 31, 2018. The advanced rate is offered until March 3rd at the rate of $220. Buddy/companion rates are also available.
"Compared to other industry events, the International Artisan Bakery Expo is not only a fresh concept aimed at today's artisan baking community, it's an unmatched value," said Peter Lachapelle, Show Director. "We're uniquely positioned to offer valuable content early enough in 2019 that businesses can be positively affected by what is learned at IABE."
A preview of educational sessions include:
The Future of Bread Presenter: Peter Reinhart
So, You Want to Open an Artisan Bakery? Presenter: Stanley Ginsberg
Good Bread is Good for You Presenter: Tom Gumpel
Beautiful Folds of Flavor / Lamination 101 Presenter: Jeremy Gadouas
Recruiting & Retaining Employees Presenters: Leslie Mackie & Scott France
Maintaining Margins in a Specialty Bakery Presenters: Amy Scherber & Sharon Burns-Leader
The Right Product Mix in a Bakery Café Presenters: Solveig Tofte & Rachel Wyman
Marketing High-End Cakes Presenters: Rebekah Wilbur
Remember the Chocolate Presenter: Jorg Amsler
Working with Ancient Grains Presenter: Ciril Hitz
Speaker biographies are available here. A tentative schedule of events can be found here. Click here to register for the International Artisan Bakery Expo.
The International Artisan Bakery Expo is owned by Emerald Expositions, a leading operator of business-to-business trade shows in the United States. The company currently operates more than 55 trade shows, as well as numerous other face-to-face events. In 2017, Emerald's events connected over 500,000 global attendees and exhibitors and occupied more than 6.9 million NSF of exhibition space.
More information can be found at artisanbakeryexpo.com.
All sessions and demonstrations are tentative and subject to change.