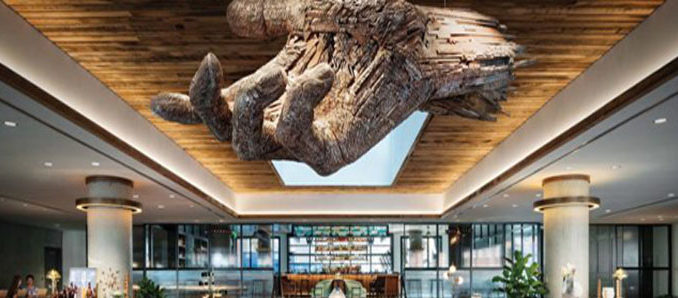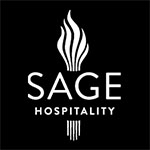 Sage Hospitality, one of the nation's top hospitality investment and management companies, today announced that Jason Altberger will serve as Chief Investment Officer. In this role, Altberger will lead Sage's continued growth and expansion in the real estate investment sector, with a primary focus on acquiring and repositioning urban lifestyle hotels and restaurants within key markets including Denver, Portland, Chicago, Atlanta, Washington, D.C. and New York City. With demonstrated expertise as a real estate investor, Altberger will be responsible for continuing the company's history of financial success, bringing a fresh business perspective to Sage Hospitality's investment approach and overseeing the brand's diverse hospitality-oriented portfolio.
Altberger joins Sage after 18 years at real estate private equity firm DLJ Real Estate Capital Partners where he spent the final eight years of his tenure as Managing Director. In this role, he was responsible for a range of assets and investment opportunities and served as an investment committee member for both the US and China funds. Altberger received his undergraduate degree from Georgetown University and an MBA from The Wharton School of Business.
"Jason's depth and breadth of experience as a real estate investor will bring a diverse industry perspective and leadership to Sage's real estate platform," said Walter Isenberg, President and CEO of Sage Hospitality. "His knowledge will allow us to strategically grow our portfolio of owned assets."
Altberger's urban investment focus aligns with Sage Hospitality's growing hospitality asset and management verticals, including properties owned and operated by brands such as The Ritz-Carlton, Marriott, Hilton and a growing portfolio of independent brands. The company is currently managing a pipeline of domestic new construction and conversion inventory slated to be introduced to the market at later dates.
"Sage Hospitality is truly a market leader within the hospitality industry, managing and elevating some of the nation's leading hotel and restaurant destinations," says Altberger. "I'm thrilled to work alongside the team to oversee the brand's investment strategy and encourage ongoing, sustainable growth for the foreseeable future."
To learn more about Sage Hospitality, please visit www.sagehospitality.com.
Denver-based Sage Hospitality was founded in 1984 and since continues to lead the hospitality industry in hotel and restaurant management, brand development as well as real estate investment. Sage is known for outstanding relationships with hotel brands and creating places that people want to go to, not through, including 10 unique restaurant concepts by Sage Restaurant Group and independent luxury properties by Sage Hotels. To learn more about Sage, visit www.sagehospitality.com.