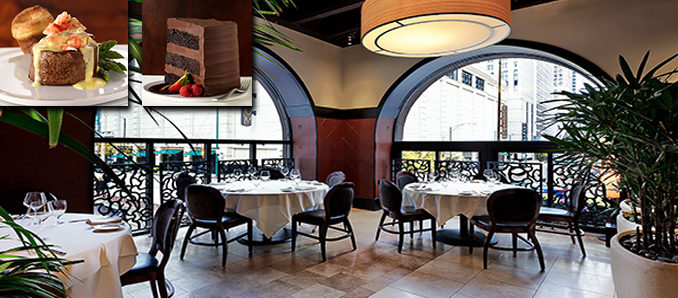 River North Steakhouse Offers Menu Specials, Music and More for Christmas Eve and New Year's Eve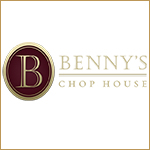 'Tis the season for delectable dishes at Benny's Chop House! The independently-owned River North steakhouse embraces the holiday cheer as it opens its doors for both Christmas Eve and New Year's Eve, treating diners to unforgettable holiday meals. From unique, delicious menu items, to live music and hand-crafted libations, Benny's is the ultimate destination to dine in style while celebrating the warmth and joy of the season.
"Whether visiting Chicago or regulars, the holiday season at Benny's Chop House is certainly an unforgettable one for diners of all ages," said Director of Operations Mitchell Schmieding. "From festive decorations and mouthwatering dishes to live music and colorful cocktails, guests will feel the spirit and cheer from the minute they walk in."
Christmas Eve at Benny's
Rudolph and Prancer have nothing on "Benny" come, Christmas Eve, as the restaurant welcomes all to enjoy the full menu in addition to more than 1,800 wine labels and decadent desserts. Highlights include
Lobster Salad (warm Cape Breton lobster, cauliflower-caviar cream, winter greens,
citrus-blood orange vinaigrette)
Dover Sole; prepared tableside (lemon, caper)
Japanese Black Grade A5 Miyazaki Skirt Steak
Natural Filet Mignon Oscar-Style
Chocolate Layer Cake (sour cream chocolate frosting, fudge sauce)
Pecan Pie (bourbon-caramel sauce)
Dinner will be served from 3 p.m. until 9 p.m. on Christmas Eve, and the restaurant will be closed on Christmas Day. For reservations, please visit the website or call (312) 626-2444.
New Year's Eve at Benny's
Benny's, Bubbly and a Band! What more could guests ask for to ring in 2019? New Year's Eve diners will enjoy the full dinner menu, live music all night long and a complimentary champagne toast when the clock strikes midnight.
One of the best places to go to for live jazz music every Wednesday-Saturday, Benny's Chop House will feature an entire line-up of world-class musicians to play into the new year. The incredible musicians include Carmen Stokes, Lynn Hilton, Margaret Murphy-Webb and Alan Burroughs.
As guests are treated to lively music and incredible food, they will also ring in the new year with complimentary party accessories complete with hats, tiaras, noise makers and more. The celebratory evening will be topped off with a glass of bubbly to toast to 2019 in style!
Hours on New Year's Eve will be 4 p.m. until the music stops! Benny's will be closed on New Year's Day.
For more information and reservations, visit the website or call (312) 626-2444.
About Benny's Chop House
Benny's Chop House is an independent restaurant offering guests an authentic Chicago steakhouse experience. Founded around the pillars of hospitality – service, cuisine, wine and ambiance – the contemporary restaurant encompasses classic flavors and modern style. A hidden gem for jazz music, Benny's is celebrated for its live performances featuring highly acclaimed local artists as part of its mission to revitalize the city's jazz scene.
As one of the only restaurants in Chicago, and one of twelve nationwide, to offer Kobe Tajima Beef Tenderloin from the Hyogo Prefecture in Japan, Benny's menu features the broadest range of steaks in the city – all 100% USDA Prime, as well as its own Natural line. Although centered around steaks and chops, the menu also features an array of high-quality seafood, handcrafted pasta, vegetarian dishes, decadent desserts, as well as an award-winning wine cellar with over 1,800 labels. Whether seeking a romantic night out, an unforgettable family meal, a memorable holiday party, or a celebratory company dinner, Benny's Chop House promises nothing less than perfection.
Benny's Chop House is open for cocktails and dinner, Monday through Sunday from 3:00 p.m. to 12:00 a.m. The restaurant also offers happy hour Monday through Friday from 3:00 p.m. to 6:00 p.m. For more information, visit http://www.bennyschophouse.com/ or call (312) 626-2444.