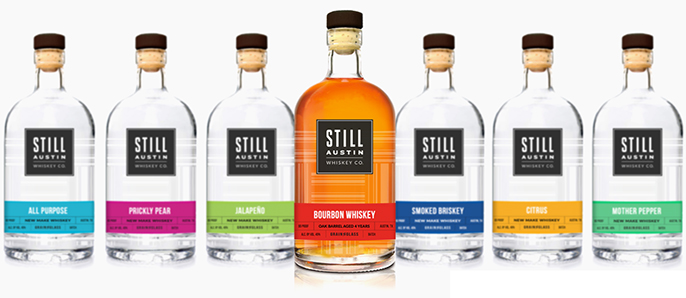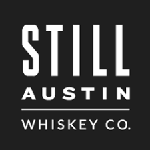 Still, Austin Whiskey Co.'s Texas Rye Gin was selected as a winner at the Good Food Awards ceremony on January 11 in San Francisco, California. Each year thousands of food and drink products are submitted to be recognized for their social and environmental responsibility along with their craftsmanship and flavor. Still Austin Whiskey Co. prides itself in being a 100% grain-to-glass distillery and being conscious and responsible about giving back to the environment and community.
262 bakers, makers, farmers, journalists and chefs blindly tasted 2,035 products and chose their favorites to go through a rigorous vetting process to ensure they met the Good Food Award Spirit standards. After the winners were announced, the fifth annual two-day Good Food Mercantile and Marketplace were held in San Francisco, where media and attendees were able to meet some of the winners and taste their products. The award ceremony was hosted by James Beard Award winner, Alice Waters, American chef, restaurateur and author. She is famous for her California restaurant that serves organic, locally grown ingredients.
Ali Bloch, one of Still Austin's distillers and Head of Research and Development, created the Still Austin's Texas Rye Gin and is honored that it won this award. Ali explained, "Winning this award is really special to us because we are thoughtful about every step of the process when making our products, and that makes amazing spirits that we're proud of." Still Austin's Texas Rye Gin, released in 2018, is copper pot distilled in small batches with juniper berries and coriander seeds, citrus peels, elderflowers and allspice. This is the first Good Food Award Still Austin Whiskey Co. has entered and won.
About Still Austin Whiskey Co. 
Founded in 2017 by three Austin families, Still Austin Whiskey Co. is a true grain-to-glass distillery and is located within Austin city limits. All spirits are handcrafted using grains grown by Texas farmers. Still Austin's collection of spirits includes Texas Rye Gin, New Make Whiskey, Mother Pepper Whiskey and Daydream Whiskey with plans to launch their first aged bourbon whiskey this year. Still Austin places a high value on sustainability, with a focus on cutting carbon emissions through local sourcing, increasing the biodiversity of the region through heritage grains, returning spent grains to local ranchers to feed their animals, and operating a distillery that is designed for energy efficiency and water conservation. The distillery offers tours and tastings Wednesday through Sunday as well as private events. For more information, visit www.stillaustin.com and follow Still Austin on Facebook at Facebook.com/StillATX, Twitter @StillAtX and Instagram @Still_ATX.