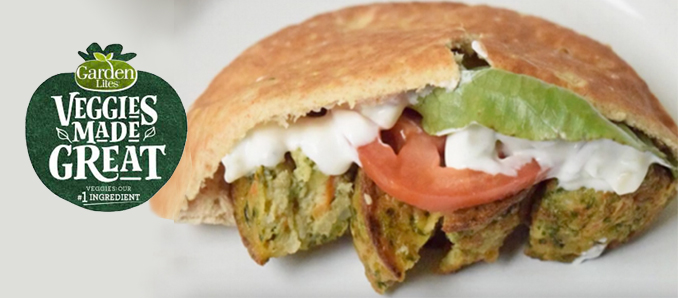 Garden Lites Superfood Veggie Cakes are the perfect solution for eating delicious veggies and LOVING them! Looking to turn this veggie side into a main course? Try our Perfect Superfood Pita!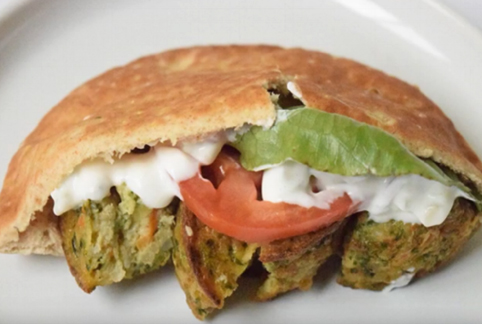 Need:
Garden Lites Superfood Veggie Cakes – Superblend
Tomato

Lettuce

Lemon

Red Onion
Cucumber
Greek Yogurt
Pita Bread
Chop red onion and cucumber into cubes. Combine with greek yogurt and add a spritz of lemon juice.

Prepare Veggie Cakes according to directions (toaster oven recommended). Cut into 4 pieces.

Stuff Pita Bread with lettuce, veggies cake, and tomato. Top with sauce.

Enjoy!
Tried this recipe at home or have a recipe you want to share? We'd love to see it! Send us your photos at recipes@gardenlites.com
Follow us on: