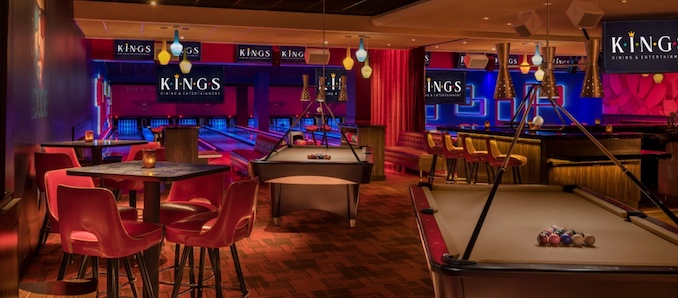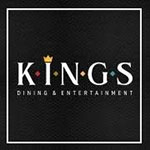 Kings Dining & Entertainment, the country's top-rated, fast growing, dining, and entertainment company, has signed on with Boston-based Gradifi, the industry's leading provider of the Employer SLP Plan™ benefit (Student Loan Paydown Plan) to introduce a new employee benefit: financial assistance to pay down student loan debt.
A leader in the hospitality space, Kings is joining the ranks of other progressive companies in leading the charge to tackle our nation's student loan debt crisis, which impacts 70% of recent college graduates in the United States. A recent survey by Student Debt Crisis, a nonprofit organization aimed at helping students repay debt, reported that 86% of respondents considered their loan debt a "major source of stress" with over one third saying it was their #1 overall cause of stress.
Beginning this month, Kings will supplement eligible employees' regular student loan payments with a monthly contribution through the Gradifi-managed SLP Plan™ benefit. Kings will contribute up to $175 per month toward eligible employees. These contributions can take years off student loan balances – potentially shaving three or more years off of a 10-year loan, and helping reduce the loan-related stress significantly.
"As Kings continues to expand, we are looking to attract top talent and be known as the "employer of choice", so our mission has been to offer benefits that are meaningful to our leaders. After taking a poll of our entire leadership team, the most desired new benefit requested was the student loan repayment program. The program won unanimously in the vote as the addition our team wanted to see introduced to our growing list of unique benefits." explains Kings Chief Operating Officer, Joshua Rossmeisl. "Our goal is to improve the financial stability of our leaders by helping to alleviate the burden of the educational loans outstanding among those who have chosen to further their education. Kings' culture values include a commitment to "grow yourself" which commonly refers to ongoing educational practices that help improve and enrich the minds of our team and this program takes that commitment to the next level. "
About Kings Dining & Entertainment
Kings Dining & Entertainment was established in 2002, in the heart of Boston's Back Bay, inspired to merge genuine food, creative cocktails, and social gaming to create the ultimate entertainment experience. Since, expanding across the country with each Kings location bringing this inspiration to life with upscale, retro-inspired décor and best-in-industry service. At Kings, you can expect an unparalleled social scene for all occasions; be it a family outing, a date night hotspot, a corporate event or the best place in town to connect with friends.
To learn more about Kings, visit https://www.kings-de.com/