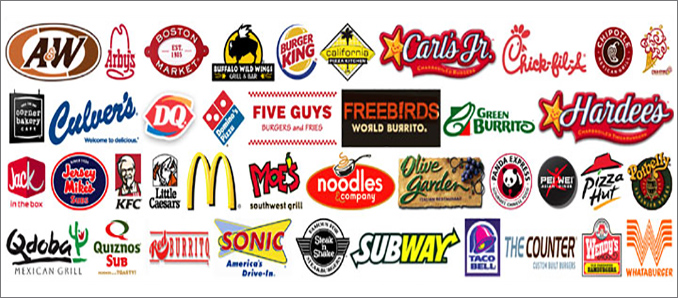 Fast food market, global fast food industry analysis, fast food market segment forecast, fast food market share size, fast food market research report, trend, price, and demand.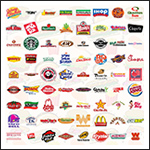 Trends in QSR reports that (Burgers/Sandwiches, Chicken, Pasta/Pizza, Asian, Latin American Food, Sea-Food, and Others)  Market: Global Industry Perspective, Analysis and Forecast, 2019 – 2020" According to the report, the global fast food market was valued at approximately USD 495.0 billion in 2014 and is expected to reach approximately USD 645.0 billion by 2020, growing at a CAGR of around 4.5% between 2015 and 2020.
As the name fast food itself indicates that the food which can be prepared and served very quickly. Fast food is increasing in popularity among people because of the good taste, low price and convenience. There is vast variety of fast food including pizza, noodles, pasta, chicken, burger, sandwiches, sea-food and others. Fast food has become staple food in U.S., Canada and Mexico.
Browse the full "Fast Food (Burgers/Sandwiches, Chicken, Pasta/Pizza, Asian/Latin American Food, Sea-Food, and Others) Market: Global Industry Perspective, Comprehensive Analysis, Size, Share, Growth, Segment, Trends and Forecast, 2014 – 2020"
The global fast food market is mainly driven by modern lifestyle, changing food habits and increasing disposable income in the hand of middle class people. Rapid growth of population and increasing urbanization is one of the major growth drivers. Strong economical growth, rising income level, increasing tourism and business travelling is resulted into growing demand for fast food. However, increasing health awareness and increasing obese population is expected to limit the growth of this market.
Based on product types, the fast food market has been segmented into burgers/sandwiches, chicken, pasta/pizza, Asian/Latin American food, sea-food, and snacks. Pizza/pasta and burger/sandwich are the largest segments of fast food market and is expected to exhibit robust CAGR between 2015 and 2020. Asian/Latin American food and chicken are also key segments and expected to be the fastest growing market for fast food owing to health benefits and bold & spicy test.
Asia Pacific and North America dominated the fast food market and together accounted for around 65% shares in total demand in 2014. The growing demand for fast food in these regions is fueled by the modern lifestyle of people and convenient restaurant food. Strong demand for fast food in North America is mainly stemmed from U.S. North America is followed by Asia Pacific and Europe. However, Asia Pacific is expected to be one of the most lucrative regional markets in the coming years. This growth can be attributed to increasing population and favorable demographics. Increasing fast food popularities in Middle East & Africa and Latin America is expected to trigger the growth of this industry in these regions.
Some of the key players in the Fast Food market are McDonald's Corporation, Yum! Brands Inc., Dominos Pizza Inc., Doctor's Association Inc, Burger King Worldwide Inc., Wendy's International Inc., Jack in the Box Inc., In-N-Out Burger, Whataburger, Sonic and Steak-N-Shake.