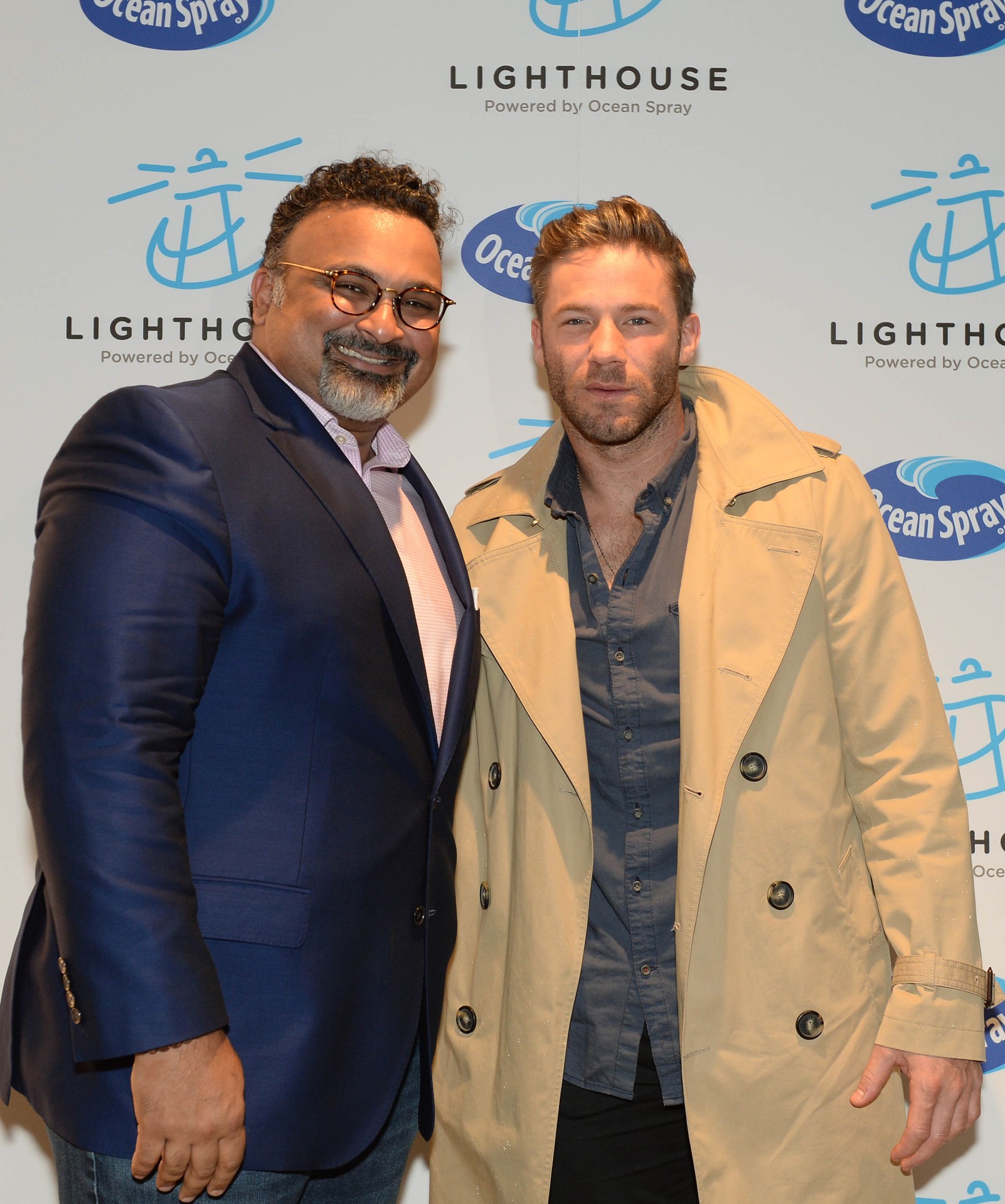 Ocean Spray Cranberries, Inc., the farmer-owned cooperative, has announced the official opening of its "Lighthouse"–a marketing and innovation hub within the Seaport District of Boston, establishing an urban footprint in the Silicon Valley of the East coast. Ocean Spray's innovation and marketing teams will be based out of the Lighthouse, inspiring collaboration, creativity, and ingenuity both internally and together with other growing brands in the Boston area.
Innovation plays a critical role in Ocean Spray's mission and growth. Leading by purpose, Ocean Spray is committed to connecting farms to families for a better life, and the Lighthouse will serve as a space for rapid R&D. Notable attendees of the Lighthouse opening event on Monday evening included Boston Mayor Martin J. Walsh who gave opening remarks, and Julian Edelman of The New England Patriots who came to support breast cancer awareness.
"As we think about exploring new channels and creating innovation that is beneficial to both people and the environment, being located in the heart of cutting-edge developments alongside other innovators will help us accelerate our cooperative's evolution," said Bobby Chacko, President and CEO of Ocean Spray.
"A lighthouse by definition shines a light as a navigational aid and I'm so pleased to share in the vision of Ocean Spray as they embark on a journey to improve the health of people and planet," said Mayor Martin J. Walsh. "The farmer-owned cooperative has been synonymous with Massachusetts, and it is a true testament to Ocean Spray's commitment to the city of Boston and to fostering new talent to open new doors in the heart of the city."
Looking forward, Ocean Spray will continue its current work and grow its innovation toward health and wellness. Most recently, Ocean Spray announced a commitment to sustainably farming all of its cranberries, making Ocean Spray Cranberries the first fruit cooperative in North America to verify 100% of its crop as sustainably grown. The company is now working verify Ocean Spray's fruit as sustainably farmed by benchmarking it to the Farm Sustainability Assessment (FSA), a comprehensive tool for sustainable farming that was developed by the Sustainable Agriculture Initiative Platform (SAI Platform).
"Our innovation at the Lighthouse is focused on health and wellness, with the ultimate destination of creating food that is medicine," continued Chacko. "We plan to break down silos, drive health and prosperity, and prove the concept of doing well by doing good. We are proud of opening our Lighthouse as a big step toward our mission."