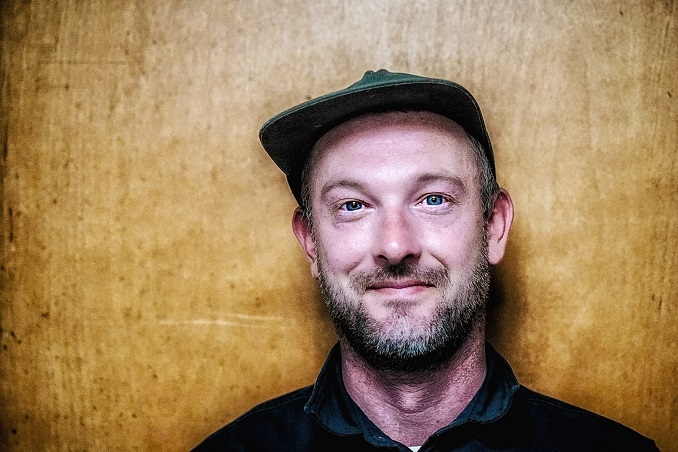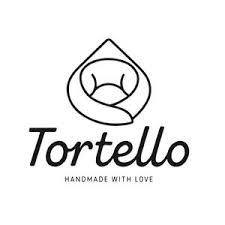 Tortello, the modern pastificio (freshpasta shop) and Italian cafe coming to Wicker Park (1746 West Division Street)this summer, has enlisted a local talent to execute its menu of handmade pasta, naming Duncan Biddulph (The Publican, Lula Café, Rootstock Wine & Beer Bar) as the concept's executive chef. A veteran of some of Chicago's premier dining establishments and neighborhood spots such as Lula Cafe andMarisol under James Beard nominated Chef Jason Hammel, The Publican, Chef Paul Kahan's acclaimed Midwestern-inspired beer hall and popular West Town hotspot The Winchester, Biddulph brings over 18 years of hospitality experience to Tortello, the debut venture by husband-and-wife team Dario Monni and Jill Gray.
In his new role, Biddulph, along with Tortello's sfoglinas (pasta makers), is excited to bring the time-honored Italian technique of handmaking fresh pasta by rolling pin to the neighborhood. Equipped with original family recipes that were passed down to Monni, who was born and raised in Italy, Biddulph will present simple, ingredient-focused pasta dishes like the ones Monni experienced throughout his childhood. Drawing upon his own experience working with artisans in Italy and his extensive knowledge of Midwest ingredients, Biddulph will utilize the finest products sourced from local purveyors to aide Monni in his quest to bring authentic "perfectly imperfect" pasta to fruition.
"We're thrilled to have Duncan on board as executive chef as we bring Tortello to life this summer. His passion for cooking, strong connections to local purveyors and his appreciation for high-quality ingredients, takes me back to Italy. There is humility and simplicity in the Midwest and in Italy's approach to food, and we couldn't be happier to have Duncan at the helm," says Monni.
More details on Biddulph and Tortello can be found below, with additional information becoming available soon.
One of Chicago's most anticipated summer restaurant openings, Tortello is inspired by Italy's revered cuisine and culture of family-focused hospitality. The neighborhood cafe will be a loving representation of Monni and Gray's passion for preserving the country's deep-rooted culinary practices and traditions for today's generation.
Through its signature handmade pasta program, Tortello will further Monni's mission to preserve this celebrated Italian technique. After learning the traditional art of pasta-making from his grandmother, Monni pays homage to the family-owned cafes and markets of his birth country with Tortello's straightforward menu of pasta dishes and expertly curated retail selection of gourmet Italian goods.
SIMPLE, QUALITY INGREDIENTS:
Between his maternal grandfather's specialty food shop in Venice and his paternal grandfather's life as a shepherd in rural Sardinia, Monni brings a deep appreciation for fresh, honest ingredients. Tortello draws upon his Italian roots by utilizing pristine products carefully sourced from both local and overseas purveyors.

ITALIAN RITUALS:
The charming pasta shop and cafe will allow Chicagoans the opportunity to experience the unique customs of Italy firsthand by providing a welcoming, family-friendly gathering place for patrons to come together over a meal of pasta. A simple selection of beer, wine and Italian cocktails along with espresso drinks and pastries available for takeaway enhance the spirited vibe of the space, recreating the atmosphere of the bustling piazzas at the center of many Italian towns.
ABOUT EXECUTIVE CHEF DUNCAN BIDDULPH:
Featured in Best Chefs America 2013, a peer-review based "chefs guide to chefs," and named one of Time Out Chicago's "20 Chefs to Watch"in 2011, native Chicagoan Duncan Biddulph joins husband and wife team Dario Monni and Jill Gray as executive chef of Tortello, a modern pastificio (fresh pasta shop), cafe and artisanal goods shop.
Biddulph acquired his formative training in the kitchens of industry favorites like Lula Café in Logan Square–one of the original Chicago restaurants grounded in the local/sustainable ethos. Working his way up from brunch cook, Biddulph honed his instincts and sharpened his unique cooking sensibilities under the guidance and mentorship of Lula Café owners Jason Hammel and Amalea Tshilds to become sous chef of the popular eatery. At Hammel's urging, Biddulph then took time to travel throughout Europe, soaking in new cooking techniques and flavors. Spending six months in Italy, he immersed himself into the local culture and learned the artisanal craft of pasta, olive oil and cheese making while working in authentic Italian restaurants.
Following his travels, Biddulph worked his way through some of Chicago's top restaurants, serving as executive chef at Rootstock Wine & Beer Bar, Kinmont and The Winchester before spending two years as sous chef at The Publican. In 2018, he landed at Chef Hammel's Marisol where he gained experience in front-of-house operations before becoming chef de cuisine at French comfort food institution, La Sardine.
Now at Tortello in Wicker Park, Executive Chef Biddulph brings with him a portfolio of knowledge of Midwest ingredients and purveyors to aide in Monni's dream of bringing traditional Italian handmade pasta to Chicago. Drawing from his personal experiences in Italy's rich culinary traditions and using Monni's treasured family recipes, Biddulph presents simple, delicious food highlighting the very best locally-sourced ingredients.
ABOUT TORTELLO:
Opened in Chicago's vibrant Wicker Park neighborhood in 2019 by husband and wife team Dario Monni and Jill Gray, Tortello is the manifestation of Monni's passion for the unique rituals, pristine ingredients and authentic craft of his native Italy. In homage to the classic Italian pastificio (fresh pasta shop), Executive Chef Duncan Biddulph (Lula Café, Rootstock, The Publican) draws upon Monni's time-honored simple family recipes to present a rotating counter service menu of fresh, handmade pasta crafted in-house by Tortello's professionally trained sfoglinas (pasta makers).
The beverage program of the charming neighborhood cafe features an array of Italian classic cocktails, wine and beer as well as authentic espresso drinks. Guests can dine in or browse a selection of artisanal Italian goods expertly curated by Monni and purchase Tortello's signature fresh pasta and sauces to prepare at home. A welcoming space where Chicagoans can taste and experience Italy's treasured culinary customs, Tortello boasts a stylish interior with vintage design accents, accommodating 35 seated diners plus a sidewalk patio in a convivial, family-friendly setting reminiscent of Italy's bustling piazzas. Tortello is located at 1746 West Division Street, Chicago, IL 60622 and open for lunch and dinner service seven days a week. For hours and more information, visit www.tortellopasta.comor connect with Tortello on social media by following @tortello_pastaficio on Instagram.