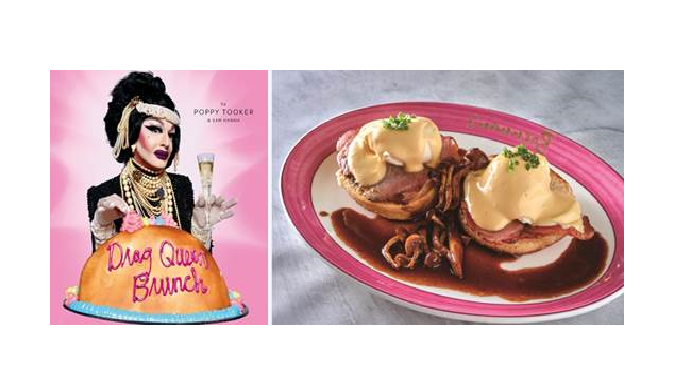 Check out an exciting new eye-popping, jaw-dropping cookbook by award-winning author, TV personality and host of NPR-affiliated radio show "Louisiana Eats!", Poppy Tooker.
In DRAG QUEEN BRUNCH, Tooker, one of New Orleans' most celebrated preservationists and historians, combines the history and tradition of New Orleans drag culture with striking imagery, captivating stories and curated recipes from some of the city's most acclaimed restaurants and chefs, including Commander's Palace, Brennan's, Antoine's, Alon Shaya, Isaac Toups and more.
This page-turning book features sizzling spreads and profiles of 15 drag beauties; stunning photos by Sam Hanna; a foreword by nationally-renowned drag artist Vinsantos Defonte; and 60 mouthwatering brunch recipes including egg Sardou, crabmeat cheesecake, Caribbean Milk Punch and Legs & Eggs. The book's epilogue is a fascinating account of 70s drag culture and leaves the reader wanting more.