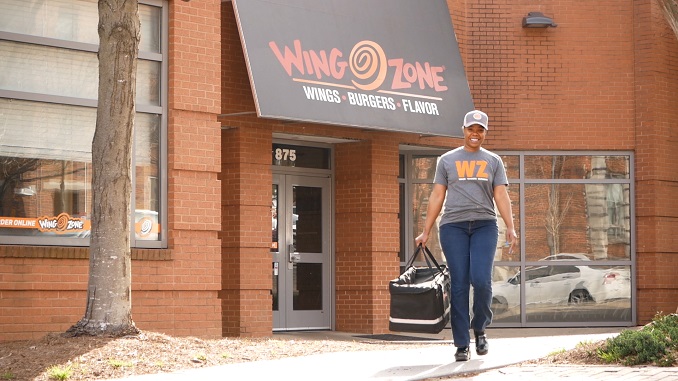 While the impact of COVID-19 has forced many restaurants to lay off employees and close their doors, Wing Zone has found a pathway to success. As many businesses struggle to get by, the nearly 100-unit wing franchise's sales are booming and they are hiring over 100 new drivers across all their locations to keep up with demand.
In 1993, when best friends Matt Friedman (now CEO), and Adam Scott (now CFO) founded Wing Zone in the kitchen of their fraternity at the University of Florida, there was no such thing as online ordering and the internet was a thing of the future. Fast forward to 2020, 40% of the brand's revenue comes through online ordering and 70% from delivery.
"We have been fortunate to thrive during a time of uncertainty for so many restaurants" said Friedman. "One of our biggest differentiators is that we've been in the delivery business for over 25 years, so while so many restaurants have had to change their models in order to offer delivery, we have been a step ahead, which serves us and our loyal guests well during a time like this."
In light of the global pandemic, Wing Zone began offering FREE delivery at wingzone.com and has developed a safe and efficient plan to deliver food to consumers. The video, which provides a message from CEO, Matt Friedman provides an overview of the steps that the wing franchise is taking to ensure contactless delivery by sanitizing every touch point from the moment that food is taken out of the kitchen to the moment that it's delivered to the door.
Wing Zone also established a clear communication plan with its franchise owners, starting with a webinar featuring a member of the CDC who was able to share information about what contactless delivery looks like and answer questions around the pandemic.
"We have always had great communication with our franchise owners and know that they need our support now, more than ever," said Friedman. "It's our job to instill confidence in each franchisee that Wing Zone is in a great position for growth. We're all in this together and that's the most important message for us right now."