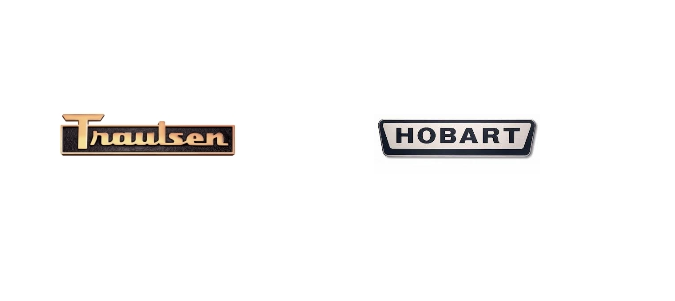 In honor of School Lunch Hero Day, ITW Food Equipment Group is proud to announce the second winner of the Save Your Kitchen 2020 campaign sweepstakes. Breckenridge R1 School District from Breckenridge, Missouri, won by random selection the second of four drawings for 2020.
This fifth iteration of the popular K-12 kitchen equipment makeover initiative kicked off in March of this year during National School Breakfast Week. Save Your Kitchen provides free Traulsen and Hobart kitchen equipment to four winning sweepstake entrants in four different drawings throughout the year.
Breckenridge R1 is the second recipient this year of the new kitchen equipment prize package from the Save Your Kitchen campaign. The winning district serves about 64 students from pre-school through 12th grade. They selected a new 8-crate Traulsen milk cooler that is uniquely built with a top-mounted refrigeration system and stainless-steel construction for long equipment life.
The school's Hobart product selection was the Hobart Legacy Limited Edition Red Mixer. This 20-quart, countertop mixer is ideal for operations with limited space and can handle a variety of ingredients. The exclusive swing out bowl and proven Variable Frequency Drive (VFD) will give Breckenridge schools the convenience and power they need.
"The 2020 Save Your Kitchen Campaign is an opportunity to give to schools that need some help upgrading their kitchens," said Hailey Elting, Business Development Manager and K-12 Specialist at Traulsen. "Each year we hear from hundreds of schools that need new, upgraded equipment to continue providing nutritious and delicious meals for their students. We get excited about this campaign because we see the direct impact our equipment can have on kitchens in need."
"We are excited and grateful to Hobart and Traulsen for sponsoring these sweepstakes," said Breckenridge School Food Service Director Jandy Moore. "I have entered several times since taking this position at Breckenridge School because we are always in need of new equipment. This is a big deal for us to keep up with our students' food needs."
The sweepstakes is open to K-12 nutrition professionals in the 50 states and Washington, D.C. Among the products offered in this year's giveaways are Traulsen refrigerators, a freezer and a milk cooler plus a Hobart food processor, slicer, mixer and dishwasher. Different products may be available for specific drawings. The entry deadline for the third and largest drawing of the year is July 17, 2020, at 11:59 p.m. Sweepstake details, entry form, products and other information can be found at www.SaveYourKitchen.com.
ABOUT TRAULSEN
Traulsen, an ITW Food Equipment Group brand, has been providing the most trusted refrigeration equipment for foodservice and food retail operations since 1938. Traulsen offers a broad refrigeration product offering that includes reach-ins, roll-ins, undercounters, blast chillers, prep tables, merchandisers and milk coolers. Traulsen is part of ITW Food Equipment Group LLC (a subsidiary of Illinois Tool Works) and is proud to be an ENERGY STAR® Partner of the Year since 2008. To learn more about Traulsen, visit www.traulsen.com or connect with us on Facebook at www.facebook.com/traulsen.
ABOUT HOBART
At Hobart, an ITW Food Equipment Group brand, people and food are our passion. We believe great food brings people together, and the relationships we share feed our inspiration to be the best we can be for one another. As a food equipment manufacturer and service provider, we've been dedicated for more than a century to supporting those who are not only passionate about creating great food but are inspired by the people they serve and come to know on a daily basis. Likewise, it is our mission to provide premium food equipment that foodservice and food retail professionals can trust to work hard and deliver quality, consistent results day in and day out, empowering them to focus on what they love most–creating great food for great people. Backed by our nationwide network of 1,500 factory-trained service technicians, we're always nearby to install, maintain and service your equipment. Hobart is part of ITW Food Equipment Group LLC (a subsidiary of Illinois Tool Works) and is proud to be an ENERGY STAR® Partner of the Year since 2008. Explore Hobart by visiting www.hobartcorp.com, connecting with us on Facebook at www.facebook.com/hobartfoodequipment or by contacting your local Hobart representative at 888-4HOBART.