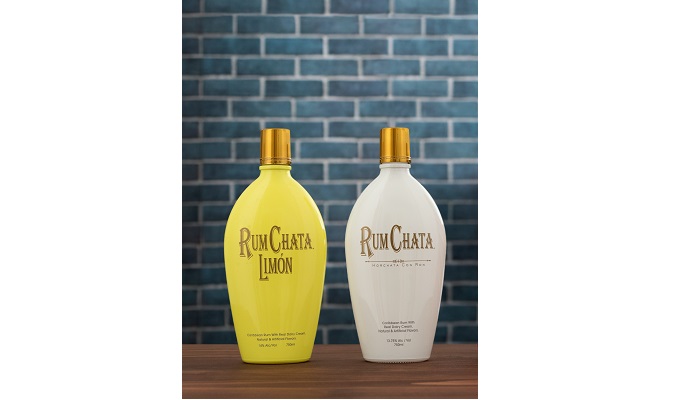 RumChata has reached the 50 million bottles-shipped milestone this summer.  The achievement comes during the highly successful introduction of the spirit's first-ever brand extension, RumChata Limón.
"Fifty million bottles of RumChata, it's so hard to believe" said Tom Maas, RumChata Founder and Master Blender.  "When I started this company with my father a decade ago using a recipe developed in my kitchen, we never could have imagined this.  I'm so grateful to each and every person who has picked up a RumChata bottle over the years."
RumChata Limón started rolling out in February to prepare for the spring and summer cocktail season and is experiencing a tremendous response from both the consumer and trade.  RumChata Limón blends Caribbean rum with real dairy cream, vanilla, and lemon in a sweet, smooth cream liqueur with a fresh lemon finish.  It is packaged in a bright yellow version of the iconic RumChata bottle, complete with the familiar gold cap.
In its first five months since the retail launch, RumChata Limón has shipped more than 45,000 9L cases.  Already in 48 states, each of those states have reordered since initial shipments, representing a 100% reorder rate.  The early success of RumChata Limón in the U.S. has led to the recent expansion in select Provinces of Canada.  Based on these numbers, RumChata Limón will be one of the best new product introductions in the spirits business in 2020.  Experts agree, as RumChata Limón was recently selected as Best American Cream at the 2020 World Drinks Awards.
"We pride ourselves on the quality of our products; it's quality you can taste," continued Maas.  "And I personally guarantee everyone will enjoy drinking Limón. If you try it and don't like it, send it to me and I'll drink it – that's my guarantee."
The brand will continue its 'family strategy' of leveraging the power of the RumChata name as it plans to roll out two additional flavor extensions by the end of 2020: RumChata Cold Brew and RumChata Peppermint Bark.  Each starts with original RumChata's same award-winning recipe of Caribbean rum and real dairy cream, and then expertly blended with its own unique flavors.
"The family strategy has been a great way to introduce the brand to those who have not yet experienced it," said Maas.  "For example, only fifty percent of Limón consumption is from RumChata Original drinkers, indicating that the other fifty is new recruitment.  We are working hard to keep that fifty million number growing."
RumChata and RumChata Limón have an average retail price of $21.99 for a 750ml bottle.  More about RumChata including food and drink recipes and where it is available can be found at www.rumchata.com and on the RumChata Facebook page.