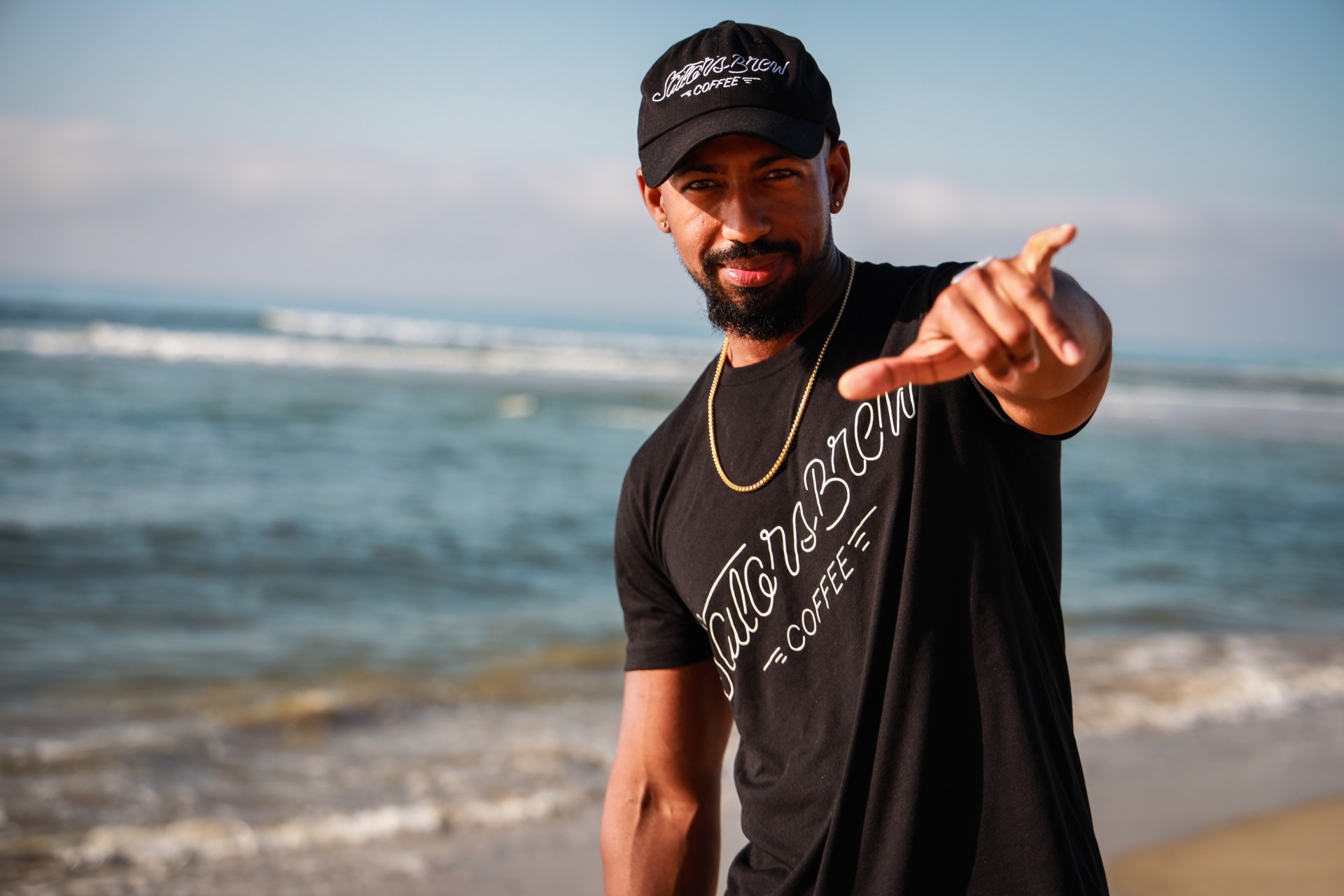 SAILOR'S BREW COFFEE: A 'CUP OF MOTIVATION' FOR BLACK HISTORY MONTH (AND BEYOND)
By: Erin Yamauchi
In the face of unprecedented challenges this past year, Trévon Sailor, founder and owner of Sailor's Brew Coffee, did what he always does–he embraced a positive attitude and pursued creative ways to keep his business and community moving forward. Born from a love of great coffee and commitment to helping people to start their day off right, Trévon launched Sailor's Brew Coffee with brothers Travis and Tevin. The concept began two years ago as a side hustle and passion project, featuring online sales and pop-up events. It has since evolved into a beloved coffee concept and motivational lifestyle brand offering single-origin, slow-roasted premium coffees from the world's most notable regions, including Ethiopia's Yirgacheffe region and the exceedingly coveted Jamaica Blue Mountain.
Black History Month is a celebration of the achievements by African Americans and a time to recognize their contributions to our country. A former Army Ranger and civil servant, Trévon is now a successful small business owner inviting customers to start their day off right with quality coffee and a "cup of motivation." With an ethos rooted in finding positive inspiration to navigate life's rough seas, Trévon leverages his brand to educate people on the nuances of quality coffee while spreading messages of resilience and optimism and giving back to causes near and dear to his heart.
"Life is a vast sea, a balance of calm waters and at times seemingly imminent shipwreck, but the sun always shines brightest after a storm and that's the foundation of our brand," shares Trévon. "Just as great coffee is a physiological motivator for your body, Sailor's Brew motivates your inner being. Brew strong, sip slow and as always, safe sails."
This Black History Month, Sailor's Brew Coffee launches their Flagship Selection–a quarterly rotation of rare, high-end coffees that transport drinkers to exotic destinations. This new coffee line debuts with Ethiopian Shenta Wene, a rare and labor-intensive coffee which goes through a fermentation process called "carbonic maceration" (more commonly seen in winemaking) in which the whole coffee cherries are placed into airtight tanks for a 24-hour period. During this time, the coffee cherries are deprived from oxygen and air circulation which creates a fruity jam environment for the coffee seeds. Once extracted from the tanks, the coffee cherries are gradually dried over a three week process. The resulting coffee is one that embodies a very unique flavor and tasting experience best described after personally experiencing it.
For February, Sailor's Brew Coffee celebrates inclusion and starting the new year off right, welcoming new guests into the "crew" with their Sailor's Brew Coffee Starter Kit inclusive of a travel French press, coffee mug, choice of branded hat or beanie and selection of one coffee from their signature roasts (Flagship Selection excluded from offer).
The Flagship Selection product line is just the start of what customers can look forward to this year. Driven by Trévon's optimism and the support of his family and friends, the brand looks forward to many more exciting announcements in the new year including a motivational app and much more.