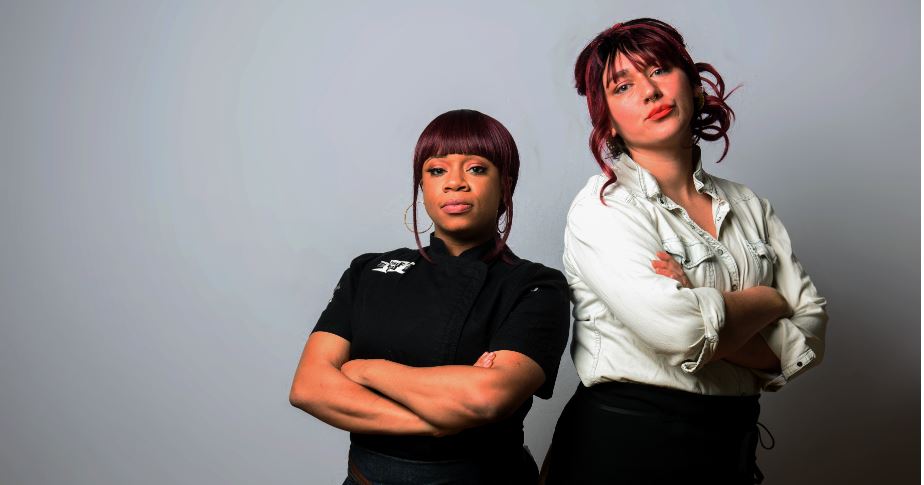 The Launch of Our Time Kitchen in BALTIMORE, MD
Local Chefs to open an hourly rental commercial kitchen for womxn. Their goal is to create opportunities with a new share kitchen. Local residents and Chefs, Kiah Gibian, owner of the food truck, Wilde Thyme, and Catina Smith, Founder of Just Call Me Chef, have purchased a building in the Old Goucher neighborhood.
Our Time kitchen's mission is to supports minority womxn* who want to build food businesses by lowering systemic barriers and creating access to resources in a supportive environment.
"My partner, Kiah, and I are committed to providing a viable commercial kitchen option for women with small food businesses to thrive. We look forward to creating a space that will initiate increased revenue streams for women who previously did not have access due to a lack of capital." – Cat
About Our Time
Our Time is a minority run business, whose owners have a proven track record in creating commercially successful businesses, applying entrepreneurial know-how and overcoming the challenges that come with building sustainable brands in the Baltimore food space. As individual owners, we have separately had to innovate and problem solve how to sustain our creative and mission driven cooking. We know from first hand experience where there are cracks in our local food economy and how to create an alternative approach to both feeding our community and building assets for minority owned food businesses. Our target market is the growing number of minority owned food enterprises that are operating on a scale that prohibits access to large commercial kitchens that traditionally have been associated with restaurants.
"We're not creating something new, we are addressing access issues. Offering hourly rental options and childcare will allow more people to be able to benefit from our commercial kitchen, and that's our goal" -Kiah
Our Time is now! We have acquired the building we plan to operate in but we still have a great deal of work before we can open doors. Part of our mission is that our collective of owners and the clients we work with build their personal wealth and assets. Ownership of our kitchen and building is vital to being able to accomplish some of our businesses goals. We will be on the hunt for funding via; grants, crowdsourcing, and investors and we welcome any and all support along our way.
"Now more than ever it is our time to create a commercial kitchen space that is safe, efficient and affordable. Now more than ever it is our time to create and build sustainable businesses for us and by us. Now more than ever it is our time to come together to build a future for our community and our city. Are you with us?" -Cat and Kiah
To follow along with us on our journey to opening day, be sure to follow us on social media @ourtimekitchen, and newsletter as we conquer our milestones.
www.ourtimekitchen.com