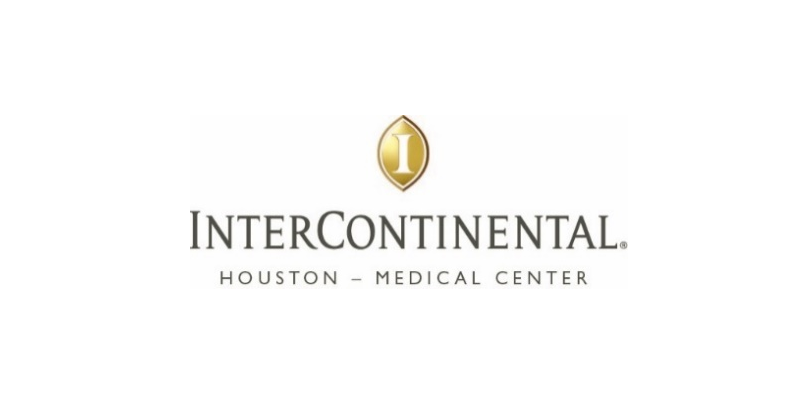 Newly appointed Executive Chef Harol Ortiz is set to bring his vision with the launch of a new menu at the acclaimed Safina, the all-day, modern Mediterranean eatery and cosmopolitan craft cocktail destination, The Naturalist Café & Lounge Bar located at the AAA Four Diamond InterContinental Houston – Medical Center. Chef Ortiz's new menu items compliment the fresh, locally sourced, land-and-sea approach that Safina has drawn raves for, elevating the in-house dining at the hotel to exciting levels.
At Safina, new appetizers include Prince Edward Island Mussels infused with white wine, garlic lemon broth, and house-made bread; Jumbo Lump Crab Cake, with sambal aioli, pineapple chutney, and baby greens; Popcorn Shrimp with pickled onion, Aji Amarillo sauce; and Mediterranean snacks comprised of vegetable samosa, falafel, and artichoke beignet with a side of tahini dressing.
A refreshing Burrata Salad joins the salad and soups selections, composed with fresh, creamy burrata, marinated heirloom tomatoes, watermelon, and balsamic-glazed figs. A savory seasonal Lentil Soup is also available.
New entrées include a selection of grilled steaks with a nod to Chef Ortiz's Venezuelan roots, including a 14-ounce Ribeye Cut, an 8-ounce Tenderloin, and an 8-ounce Hanger Steak, all served with chimichurri sauce and two sides. A 14-ounce serving of Lamp Chops are served with grilled asparagus, potato gratin, and chimichurri sauce. A pan-seared Chilean Sea Bass is complimented by butternut squash mash, green beans, sherry tomato, and caper lemon butter sauce.
A refreshed bar menu maintains popular classics such as Calamari, Crispy Brussels Sprouts, and Cheese and Charcuterie, but adds dynamic and satisfying dishes such as the reimagined Texas Style Burger, an 8-ounce Angus beef patty, house-made breaded poblano pepper, butter lettuce, caramelized onion, roasted tomato, bacon, cheddar cheese, and special house spread on a fluffy brioche bun; Chicken Lollipops, crispy chicken lollipops served with coleslaw salad, and pineapple sweet chili sauce; and the eastern Mediterranean-influenced Fried Cauliflower, served with dried Kalamata olives, chickpeas, lemon cream sauce, and tahini dressing.
A native of Caracas, Venezuela, Ortiz's experience spans from Washington, D.C. to Miami, where he was a two-time Greater Miami and The Beaches Hotel Association Inn Key Awards Best Chef winner. Prior to joining the InterContinental Houston–Medical Center, Ortiz was the Executive Chef of Hotel Colonnade Coral Gables, an Autograph Collection property in the Miami area, where he was also the chef and proprietor of La Churuata, a well-regarded Latin BBQ restaurant with a special focus on Venezuelan specialties. Before that, he served as the Executive Chef of the famed InterContinental the Willard Washington D.C.
Ortiz began his culinary career in Miami as a line cook at Blue Café and later worked at The Setai Miami Beach, where his exposure to Asian, Indian, and French techniques sparked his interest in culinary school. He began his studies at Le Cordon Bleu College of Culinary Arts in Miami, earning his associate degree in culinary arts, and then his bachelor's degree in food and beverage from San Ignacio University. Ortiz has also served as Sous Chef at Hotel Victor South Beach and Executive Sous Chef at Miami's Shiraz Catering. He was recently a featured speaker at the Hotel Interactive BITAC Conference in Miami, Florida.
About InterContinental Houston – Medical Center
Revel in modern design paired with unrivaled hospitality in the heart of the Texas Medical Center at the InterContinental Houston – Medical Center. Adjacent to the world's largest medical center, this AAA Four Diamond property ranks in the top five recommended hotels by TripAdvisor and provides easy access to the city's top attractions such as NRG Stadium, the Houston Zoo, and Hermann Park with METRORail or rentable Bcycle bikes, within walking distance of the property. Discover Houston's fine dining, renowned international arts, and famous Museum District. If rest and relaxation is your aim, take comfort in the hotel's spacious luxury suite or discover the acclaimed Mediterranean flavors and beautiful décor of Safina or crafted cocktails at The Naturalist Café and Lounge.
About Safina and The Naturalist Café and Lounge Bar
Lebanese for boat, Safina not only transports with its food, but also a luminous ambiance that beautifully captures the spirit of the Mediterranean with soaring ceilings, walls of glass, whitewashed plaster and dramatic pops of color including mosaic tile work. While retaining an open feeling, the restaurant is divided into four spaces: The Naturalist Café and Lounge Bar, coffee bar, dining room and private dining room. Guests enter through the lounge, which evokes beach references with sand-colored, variegated stone flooring, blue soft seating and an impressionistic glass bird – or fish depending on the eye of the beholder – installation floating overhead. The transition into the three progressively more formal areas is made by a series of signature stone arches leading to the private dining room, where they frame an intensely vivid garden mural by Mahmoud Farshchian, an internationally acclaimed master of Persian painting and miniatures.