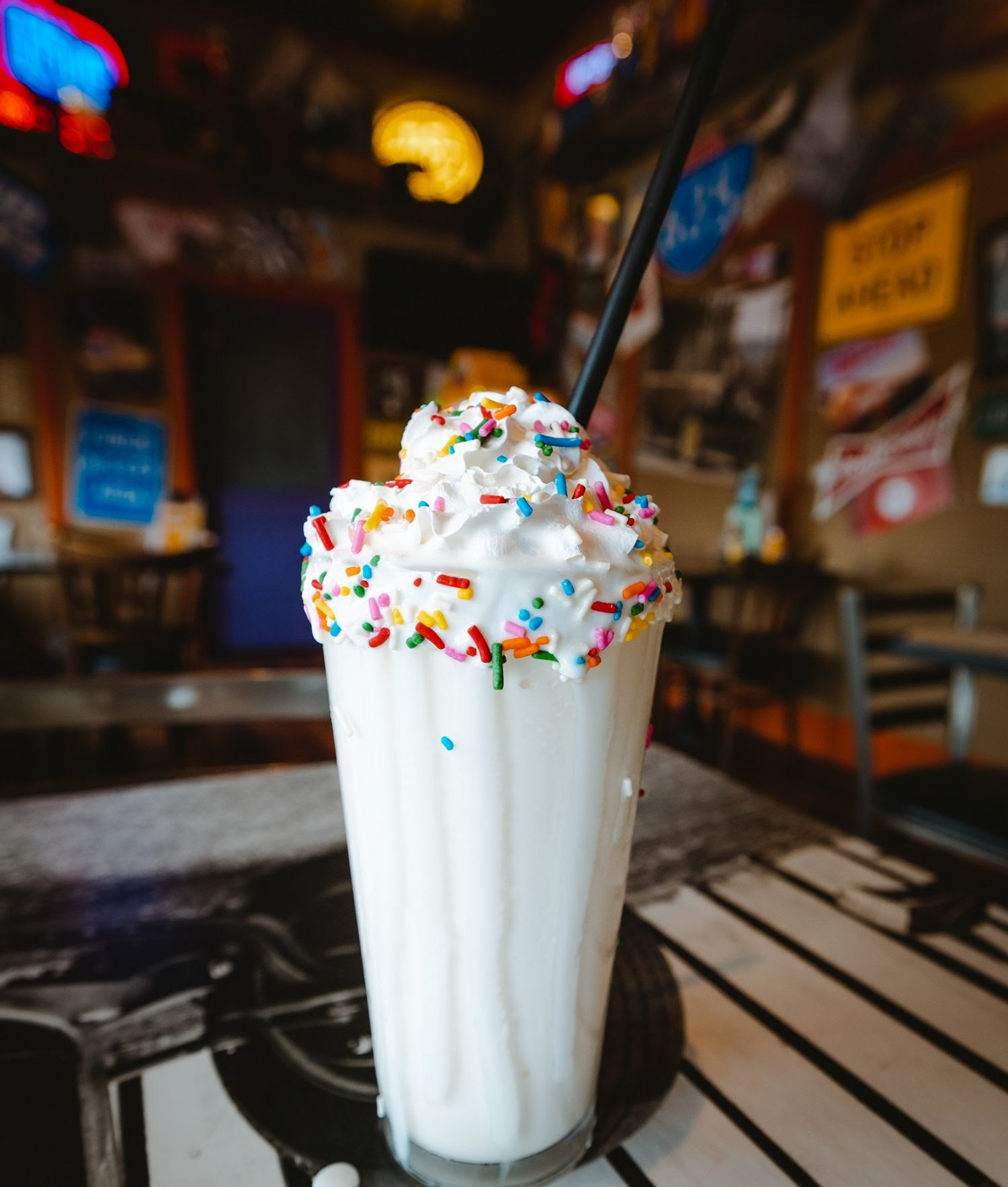 Specialty Items from original Midwest-inspired Sickies Garage fare embrace comfort food.
By Debbie Hall
It started from Garage to Table in 2012, and now Sickies Garage Burgers & Brews is celebrating this milestone birthday of 10 years. In comfort food tradition, Sickies will be offering a limited-time menu that includes some original Midwest-inspired fare and new sweet finishes, including the frosty Birthday Cake Shake.
"When we first opened Sickies, we were just having fun and playing with the car and motorcycle theme we all loved. Now, to have expanded to eight locations with at least two more coming later this year is beyond any expectations we originally had," said Sickies Garage Burgers & Brews Partner Scott Upton.
Anniversary Menu Items Include:
Tater Tot Hot Dish Burger
Sickies' delicious ground beef patty topped with kicked-up tater tot hot dish, Pepper Jack, and American cheese.
Chili Cheese Fries Burger
Sickies' chili, crispy fries, shredded cheddar cheese, and sour cream are on served on top of a fresh ground beef burger patty.
Fried Potato Salad
Sickies' house-made potato salad is breaded and fried crispy and served with spicy ranch dipping sauce.
Chili Cheese Fries
Shoestring fries smothered in nacho cheese and Sickies' chili.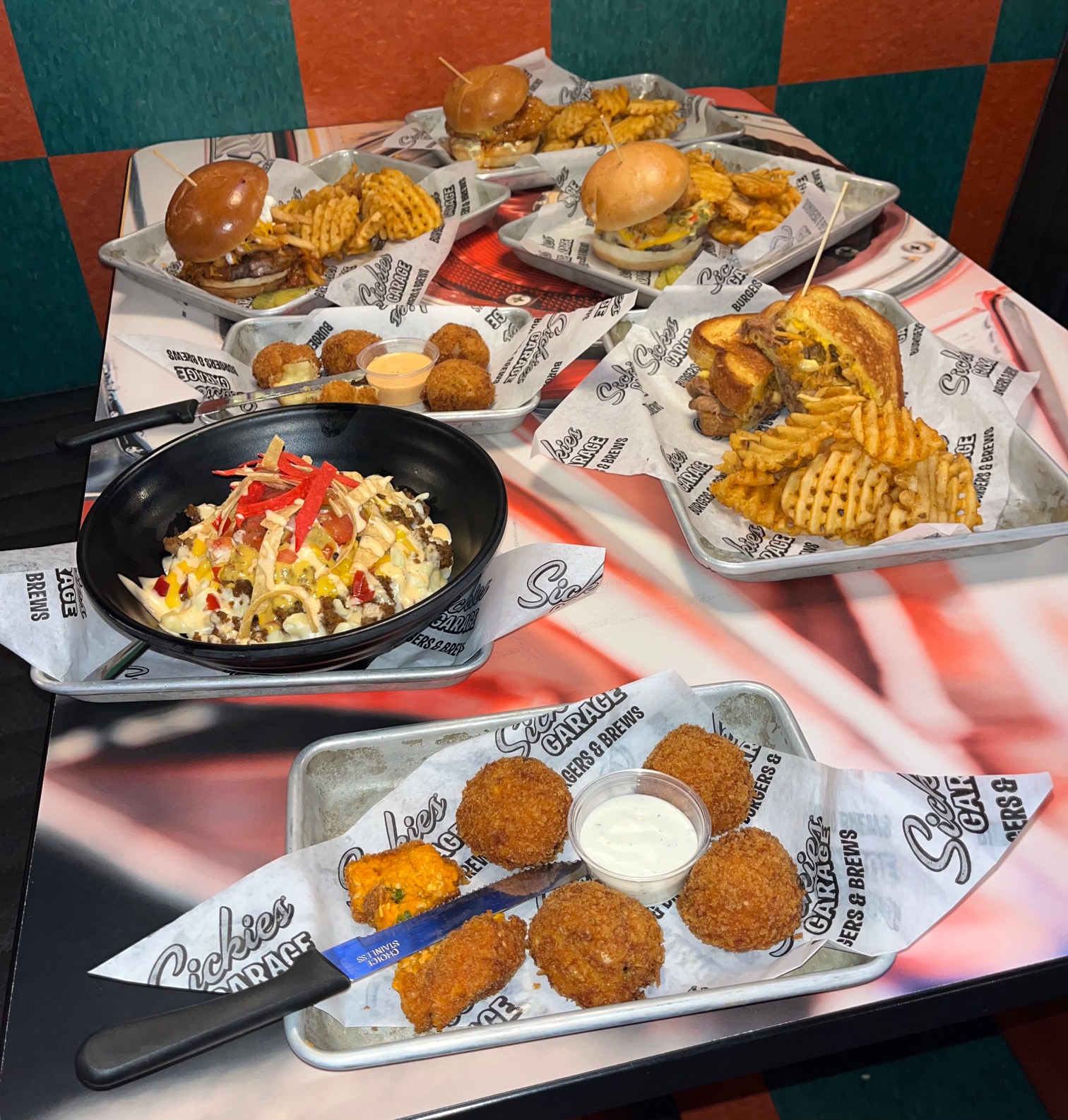 Buffalo Chicken Cheese Balls
Shredded Buffalo chicken, hot sauce, cheddar cheese, and green onion, breaded and fried crispy and served with ranch dipping sauce.
Birthday Cake Shake
Celebrate Sickies Garage Burgers & Brews' 10th anniversary with a birthday cake-flavored shake loaded with sprinkles.
A new Limited Time Dessert menu includes:
Caramel Butter Cake
A rustic brown butter cake made with brown butter and cream cheese, topped with vanilla ice cream and caramel drizzle.
New York Crème Brûlée Cheesecake
A giant slice of New York-style cheesecake made with crème brûlée custard and served with a choice of raspberry, strawberry, caramel, or chocolate drizzle.
Funnel Cake Fries
Hot, crispy, funnel cake sweetness, fried to crispy perfection and topped with powdered sugar, and served with a choice of raspberry, strawberry, caramel, or chocolate dipping sauces.
The chain started in Fargo, North Dakota when a group of friends would hang out in the garage, work on projects, and cook up some fantastic food, sometimes calling in "sick." By early 2012, realizing that their burgers needed to be shared, they moved from the garage to a commercial kitchen and named it Sickies Garage Burgers & Brews.
Sickies Garage is now a family-friendly garage-themed restaurant and bar known nationally for over-the-top $50 burgers and $50 brews. Surrounded by décor from classic cars, trucks, and motorcycles, dining is meant to be fun. The menu features specialty items such as its Twin Cam (burger topped with peppered bacon and nacho cheese served between two grilled mac and cheese sandwiches for gluten free buns), and the Glazed Doughnut Burger (with a glazed doughnut as a bun). Shareable plates include regular and boneless wings with 25 different sauces.
The specialty Anniversary Menu is available through July 31 at all eight Sickies Garage Burgers & Brews locations: Fargo, North Dakota (two locations); Bismarck, North Dakota; Sioux Falls, South Dakota; Rapid City, South Dakota; Bellevue, Nebraska; Las Vegas; and Kissimmee, Florida. For more info, visit sickiesburgers.com.