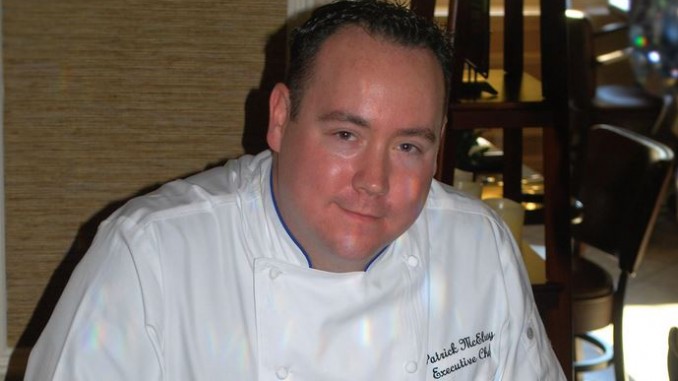 The Warwick Melrose Hotel Welcomes New Executive Chef
Patrick McElroy Joins The Landmark Restaurant and Creates a Modern Menu for the Historic Hotel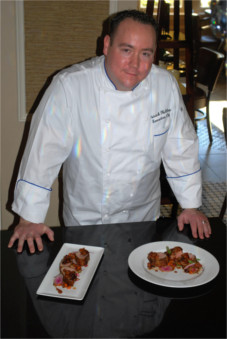 The Landmark Restaurant inside the Warwick Melrose Hotel today announced the hire of Executive Chef Patrick McElroy to oversee all culinary operations in the hotel. Chef has created a modern, Nouveau-Americana menu that will be available to guests beginning Monday, February 8.
"It's an honor to be joining The Warwick Melrose Family," said Chef McElroy. "I look forward to sharing the new menus with the passionate Dallas foodies that dine at The Landmark and The Library."
Chef McElroy's menus celebrate The Warwick Melrose's long history by fusing a fresh and modern approach with classic American favorites. Guests will experience a variety of new choices on the revamped breakfast, lunch and dinner menus that speak to both ladies who lunch and gentlemen in search of an entrée of Texas-style proportions.
"We are confident Chef McElroy is the perfect fit for The Landmark Restaurant and The Library," said Andrew Wright, General Manager at The Warwick Melrose Hotel. "Whether you're visiting Dallas, looking for a romantic night out, or just want a wonderful meal – Chef McElroy does not disappoint."
Guests can start off the day with something hearty, like the Texas Turkey Hash or keep things light and fresh with the Oatmeal Brulee. Stop by for a quick bite during lunch and enjoy the Smoked Turkey Wrap or Black Bean Veggie Burger. For dinner, treat your special someone to Chef McElroy's Shaved Winter Beet Salad, Blackened Pork Tenderloin or Filet and Foie Gras.
Previously, Chef McElroy was the executive chef at GRAIN restaurant in Dallas. Prior to that, he worked at the Hyatt Regency, Winfield's Restaurant and Princeton Grill in New Jersey.
The Library has been named "the Top Place to Sip and Sup" by the Wall Street Journal, "Best Bar in the Greatest City on Earth" by Maxim magazine, one of the best "Seduction Spots for America's Best Bars" by Playboy magazine and consistently selected as one of Dallas' best piano bars. The Landmark Restaurant and The Library are both located inside the Warwick Melrose Hotel, Dallas.
Reservations can be made at www.landmarkrestodallas.com or by calling 214-224-3152. The full menu can be found by visiting: http://warwickhotels.com/dallas/dining/the-landmark-restaurant.
Dinner Menu
Starters
Smoked Asparagus Bisque
Soup Du Jour
Caesar Salad
Shaved Winter Beet Salad
Grilled Ice Berg
Shareable
Pan Seared Scallops
Angus Beef Tender Tips
Mushroom Crepes
Coriander Crusted Tuna Carpaccio
Eastern Blue Crab Cakes
Entrees
Truffle Mac and Cheese
Prime NY Strip
Rack of Lamb
Potato Encrusted Sea Bass
Filet and Foie Gras
Blackened Pork Tenderloin
Chicken Roulade
For The Table
Forest Mushrooms
Braised Seasonal Vegetables
Grilled Asparagus
Spinach, Aglio E Olio
Crispy New Potatoes
Risotto- Daily Offering
ABOUT WARWICK INTERNATIONAL HOTELS
Warwick International Hotels (WIH) was launched in 1980 with the purchase of Warwick New York, a hotel originally built by William Randolph Hearst for his Hollywood friends. The WIH Group now includes more than 50 prestigious Hotels, Resorts & Spas worldwide located in city centres and resort destinations in the United States, Caribbean, Europe, Asia, Bali, the South Pacific, the Middle East and Africa. Further details can be found at www.warwickhotels.com.