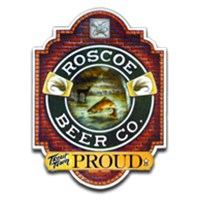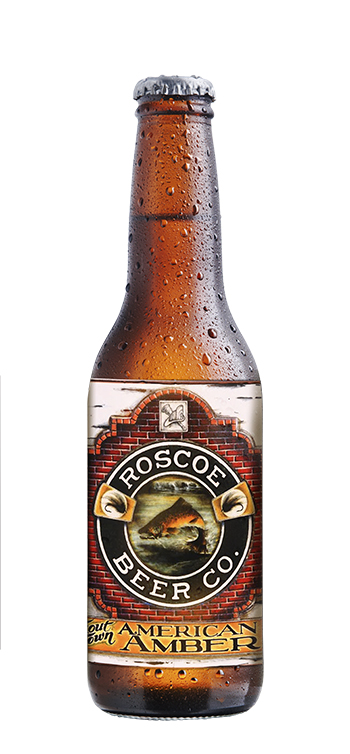 Late this summer, Roscoe Beer Co. announced new partnerships with large retailers ShopRite, and Western Beef in New York City. Now, the flagship brew is sold at more than 50 retailers, bars, and restaurants throughout the state of New York. The company's grassroots efforts tie in with their mission to partner with as many local businesses to continue to bolster the regional economy and the everyday person.
"We have spent a lot of time over the last two months creating a sales team to help us spread the word," said Tera Luty, Director of Operations for Roscoe Beer Co. "We have been really fortunate to have folks come to us and want to work with us to continue to grow not only the Roscoe Beer Co. beer brand, but also cultivate support for our community. We truly are 'Trout Town Proud.'"
Currently, Trout Town American Amber Ale is sold at multiple locations in Andes, Barryville, Bethel, Callicoon, Livingston Manor, Long Beach, Monticello, Montgomery and Oneonta. The beer is also sold at a number of other locations throughout New York including Restaurant 1906, Liberty Beer, West Hempstead Beer, T&L Beer & Soda, Dancing Cat Saloon and more.
"We aren't a big beer house, especially not this time of year," said Bob DeCristofaro, co-owner of 1906 Restaurant. "But we have Trout Town American Amber Ale on the menu for a couple of weeks now and we are really pleased by the way it's selling. People come in for dinner and are excited about trying the brew because it's local. We love being able to partner with another local company that serves a high-quality product like ours. It's a great fit for us."
Created by a small group of folks with a passion for craft beer and a deep-rooted love for their hometown of Roscoe, NY, Roscoe Beer Co. launched its flagship brew, Trout Town American Amber Ale in April 2013.
True to its name, the ale pours a deep amber color, with a clean nose, balanced hops and malt, and ends with a light citrus finish. As a nod to tradition, this style of beer was typically brewed around New York State during the early 1900s. Roscoe Beer Co.'s initiative is to remain true to American beer-making traditions, which have evolved from their early European ancestors.
To get the most up-to-date information about Roscoe Beer Co. or for a full listing of retail locations, visit RoscoeBeerCompany.com, or follow them on Facebook, Twitter, and LinkedIn.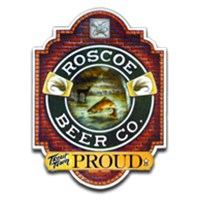 About Roscoe Beer Co.
Pouring onto the craft beer scene in April of 2013, the Roscoe, NY-based beer company was created by folks that enjoy the great outdoors, embrace their community and value all the wonderful things their country has to offer. Committed to offering the finest products, Roscoe Beer Co. (RBC) uses all natural ingredients to maintain and stay true to the American Beer making traditions borne from European ancestry. Their flagship brew, Trout Town American Amber Ale pours a deep amber color, with a clean nose, balanced hops and malt, and ends with a light citrus finish. With hopes to build their own brewery in the near future, Roscoe Beer Co. will continue to craft new, sessionable brews as their business continues to grow.