MIGHTY LEAF TEA LAUNCHES TIERED TEA PROGRAM AND ICED TEA PORTFOLIO
Introduces Three Distinct Tea Lines and a variety of fresh-brewed iced tea options for the
Multi-faceted Needs of Foodservice Operators.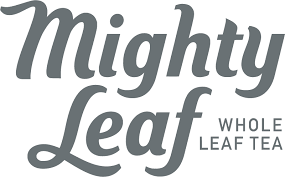 Read Full Magazine Article and Q&A Click Here
The Mighty Leaf Tea Company, which specializes in artisan blends of whole leaf teas, herbs and fruits, today launched a new multi-tiered tea program, which offers three distinct lines of teas to serve the multi-faceted needs of its foodservice customers. The new program is a part of the company's broader strategy to offer a high-quality tea program for the foodservice channel at every price point and for every venue.
The company also launched today its reimagined iced tea portfolio, designed to help foodservice providers take advantage of the significant growth in this profitable segment. The wide variety of fresh-brewed iced tea options, from traditional black to innovative green blends and herbal infusions are available in convenient pre-portioned fractional packs and filter bag options.
Tea is the most widely consumed beverage in the world next to water. According to the Tea Association, over 158 million Americans are drinking tea on an average day. The new program taps into $9 billion tea market in the U.S. foodservice sector.
"We are excited about our enhanced foodservice portfolio," said Tom Smallhorn, chief marketing officer, Mighty Leaf Tea. "With three distinct lines of high-quality options, at a variety of price points, plus a new portfolio of iced teas we can provide all the tea solutions for customer needs."
Read Full Magazine Article and Q&A Click Here