SEVENTEENTH ANNUAL "CHICAGO'S BEST WINGFEST" CROWNS
CHICAGO'S BEST CHICKEN WINGS WHILE RAISING FUNDS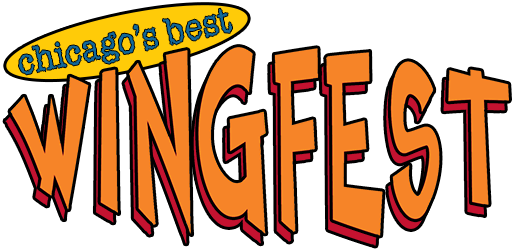 Tickets to go on sale

Wednesday, December 9, 2015 and Wednesday, January 13, 2016

–
Event on

Sunday, February 21, 2016
(Chicago, Ill.) – It sells out every year, and there's no other event like it in Chicago; it's Chicago's Best WingFest. Back again for its seventeenth year onSunday, February 21, 2016, WingFest will return to the Bailey Auditoriumlocated at 1340 West Washington in Chicago, from 1p.m. to 5p.m. WingFest is complete with tailgating, a nearly endless supply of Chicago's best chicken wings from 25 area restaurants, competitive wing eating, six categories of wing competition, and lots of fun! Check out some of the video highlights from 2015 here: https://www.youtube.com/watch?v=mY96igDOylY
Each year around 25 local wing-slinging eateries enter WingFest. Participating establishments may enter their wings of choice in two of the following categories: Mild, Hot, BBQ, and Exotic. The following were proclaimed winners in 2015, in a double-blind judged competition: Best Mild Wing: Gators, Best Hot Wing:Output, Best BBQ Wing: Buffalo Wings & Rings, Best Exotic Wing: Estrella Negra, Rookie of the Year: Whisk, and earning the most cumulative points for the coveted Best of the Fest: Buffalo Wings & Rings.
It's all for a good cause, as WingFest has raised over $150,000 for various charities, to date. Once again this year, Chicago Neighbors Unitedhttp://chicnu.org/, a community based organization which provides educational scholarships to inner city youth, is happy to be the beneficiary.
Because it sells out every year and tickets are in high demand, tickets will be released in two groups. The first block of tickets will go on sale on Tuesday, December 16, 2014, at 12p.m. The second and final block tickets will go on sale on Tuesday, January 20, 2015, at 12p.m. Both VIP and general admission tickets will be given away on WingFest's Facebook and Twitter accounts leading up to the event. Tickets may be purchased directly at www.WingFest.net. Attendees must be 21 and over.
General admission tickets will be $40. This price will include all the wings one can eat, live music from Cadillac Dave and the Chicago Redhotshttp://www.chicagoredhots.com/, continuous sponsor giveaways, and a spectacle of entertainment. There will also be limited VIP tickets available for $80 which will include all of the above plus five drink tickets, one parking pass, swag bag, and access to the VIP area.
Returning again this year to host and celebrity judge WingFest is 93XRT's very own, Lin Brehmer. With his wingman, ChickenMan, pumping the crowd, Brehmer will provide the play by play for the "Lord of the Wings" eating contest and more.
What: 17th Annual Chicago's Best WingFest
When: Sunday, February 21, 2016, from 1p.m. to 5p.m.
Where: Bailey Auditorium, 1340 West Washington in Chicago, Illinois
Details: Tickets on sale on 12/9 and 1/13 at noon at http://wingfest.net/
Social: https://www.facebook.com/ChicagoWingfest
https://twitter.com/ChicagoWingFest @ChicagoWingFest
#WingFest2016