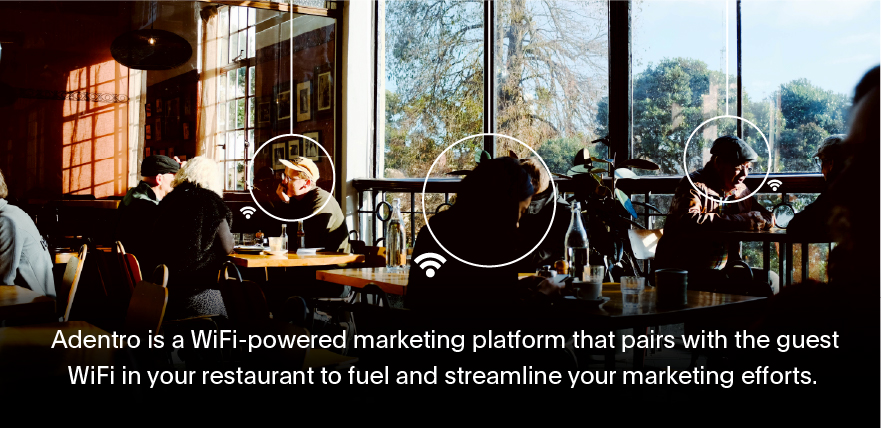 Engage and Propel
If a restaurant's WiFi isn't making money, it's not working hard enough
By Debbie Hall
Many restaurants, bars, and lounges consider marketing a necessary evil. While it has the potential to bring in more customers and lead to increased profit, it can also be challenging and complex to manage, especially in the digital age.
In the past, marketing may have been as simple as interior and exterior signage, a few promotional posters, and collecting business cards in a fishbowl on the counter. Now, the most competitive businesses are the ones with the most customer data, allowing them to target their marketing communications across a myriad of digital channels at the click of a button.
But what if it didn't have to be that hard? What if it all started with something most restaurants already have set up—guest WiFi.
Guest WiFi has evolved to be much more than an access point to the Internet. While this often-untapped channel is most likely being used as a quick way to promote the business at sign-on, the reality is that guest WiFi networks at business locations have the power to generate real revenue—making them a crucial part of a restaurant marketing plan.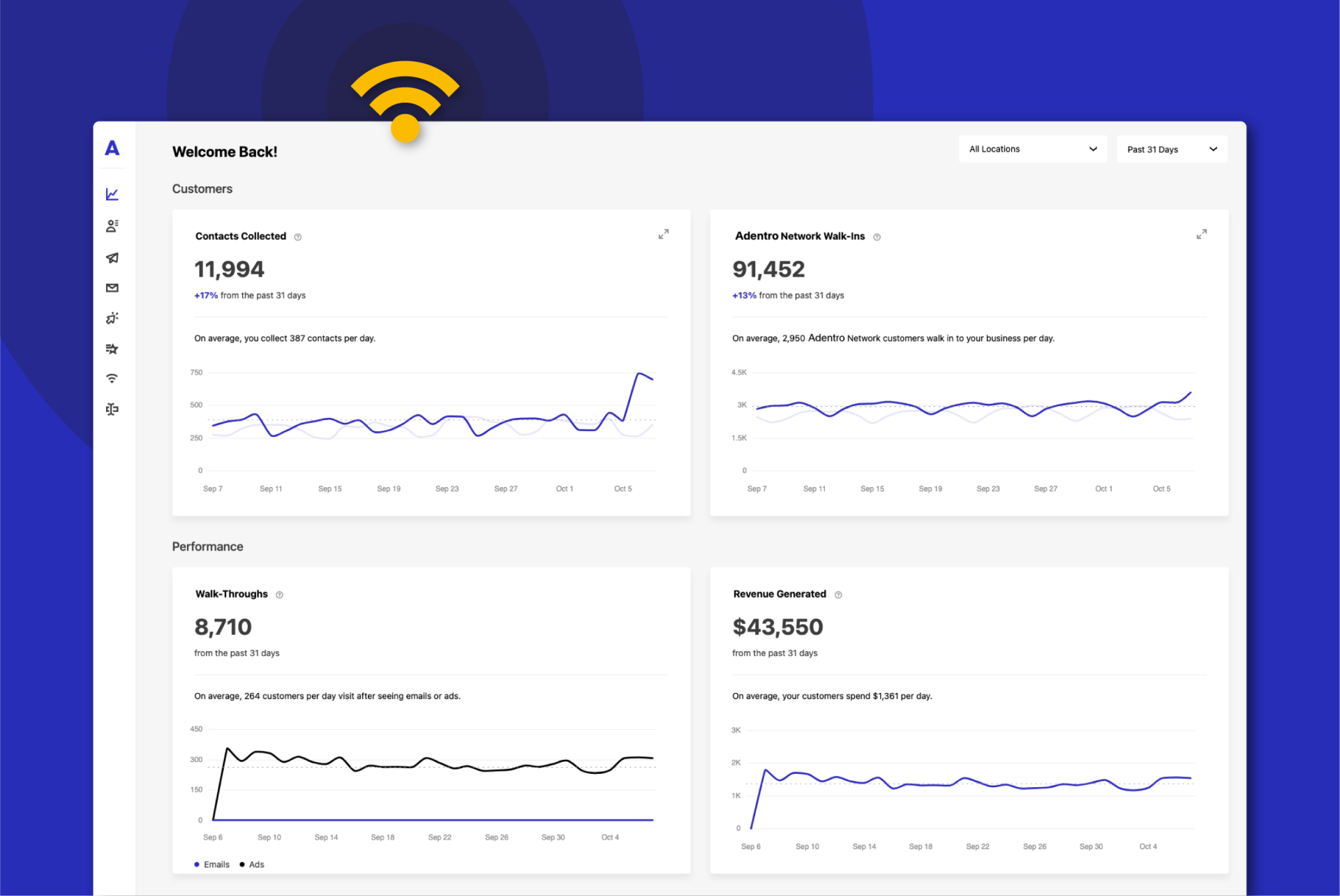 "As a marketer, I'm always thinking about the channels I can use to engage the customer," explains Megan Wintersteen, Vice President of Marketing for Adentro. "When I first learned about WiFi marketing, a light bulb went off, and it just made so much sense because it's a channel that customers actually want to interact with."
It also has big benefits for business, as well. More than 96% of customers prefer businesses that offer free WiFi, and as many as 62% of companies report that customers spend more time with them when WiFi is offered.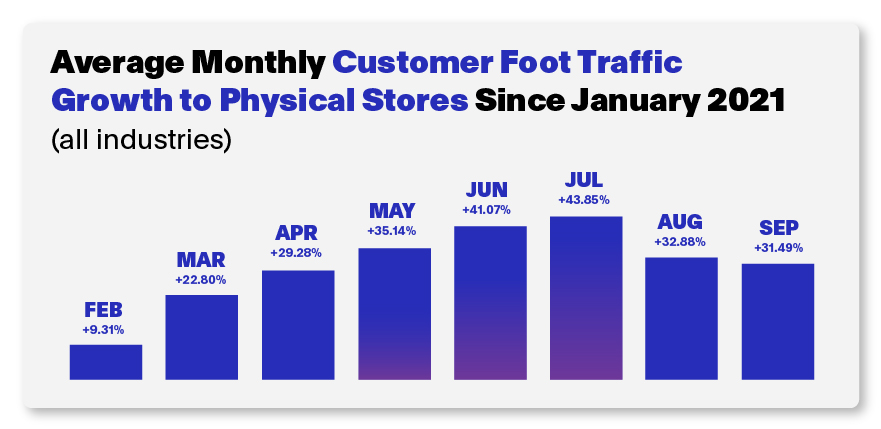 So what is WiFi marketing, and why does no one do this better than Adentro?
Adentro is a marketing platform that pairs with a restaurant's guest WiFi to create a closed-loop, almost effortless system for restaurant marketers. When customers sign on to the guest WiFi, their contact information is automatically sent to the marketing platform, providing the ability to market to them immediately.
One of the most useful aspects of Adentro is its ability to identify customer segments based on their visit behavior. Easy-to-read dashboards offer analytics about customer traffic at the restaurant, including how long they stay, peak hours, customer visit frequency, and new versus return customers. Additionally, the tool allows restaurant marketers to label customers based on the time/day they visit. For example, consider the messaging opportunities for a lunch crowd versus a weekend crowd versus the brunch crowd.
"Giving people in the food and beverage industry the ability to set up automatic marketing triggers based on customer visit behavior was a no-brainer," says John Kelly, CEO at Adentro. "We built the platform knowing that these people don't have a moment to spare. They're always working and looking for ways to be efficient with big impact."
Impact is something Adentro has mastered. All marketing with Adentro is measured by their proprietary Walk-Through Rate™ or the number of customers who came into the restaurant after being exposed to advertising. Their technology can track this based on the WiFi connection in the physical location, which gives marketers a better understanding of their true business impact and what channels are more effective than others.
"What's more important to restaurants than getting butts in seats?" Wintersteen posed. "We know that customer foot traffic to restaurants has increased about 36% since the beginning of 2021, but we still have a long way to go. Marketing is going to be a critical part of restaurant success moving forward."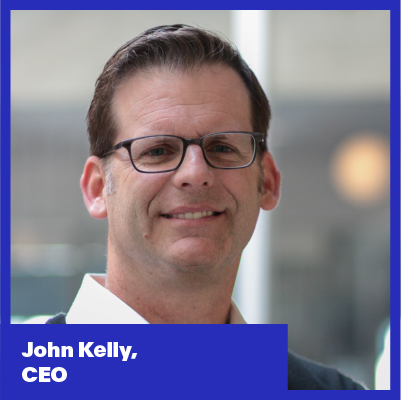 For extended reach, restaurants can also tap into Adentro's consumer network of 50M+ consumer profiles to run paid advertising campaigns on social media and programmatic display. Clients can leverage Adentro's first-party data to target consumers that are outside of their business CRM.
For example, if a coffee shop is enabled with Adentro and a customer goes in and signs into its WiFi, they exchange their email address for access to the WiFi network. The coffee shop can then market to this customer with emails and advertising campaigns. If a customer doesn't sign into the WiFi, however, the coffee shop does not have the contact information to market to that customer. But with Adentro, if a customer had signed into another Adentro-enabled business at any other point in time, Adentro can give the coffee shop the visibility to include that specific customer in its paid campaigns. This creates a considerable increase in campaign reach and effectiveness since the people coming into the coffee shop are already customers.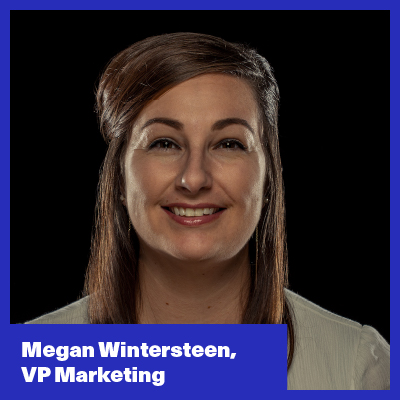 Although the company started in 2016 as Zenreach, the evolution of its products and features called for a new brand and stronger differentiation within the market. Recently updated to Adentro, which translates to "inside" in Spanish, the company continues to focus on its unique ability to connect businesses with the people inside their physical locations.
"We're really focused on putting WiFi marketing on the map," said Wintersteen. "Restaurants need all the help they can get right now, and knowing that this is a marketing channel that businesses already have available yet is barely being utilized is so unfortunate."
Adentro is also supporting restaurant recovery from the pandemic with their data. Their National Foot Traffic Report outlines how customer traffic to restaurants has changed from the beginning of this year, providing cues to operators to make better business decisions related to staffing, operations, and marketing.
When it comes to securing a strong return on investment, Adentro's unique combination of technology and service makes it the next must-have resource for restaurants big and small. Visit www.adentro.com to learn more.