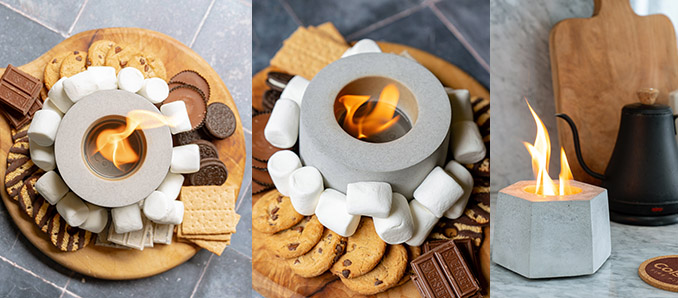 Some reports are indicating that, amid current economic conditions, holiday shopping is poised to happen much earlier this year—well ahead of the usual "Black Friday" and "Cyber Monday" bonanza in November. It seems that fall shopping has become that much more consequential this year. While the season always ushers in an exciting crop of innovative and otherwise decidedly wallet-worthy solutions, this year our fall product picks are particularly mindful of those that can do double duty—both pleasing the buyer as well as being well-suited for gifting to others. Below are a few great ideas.
Do you want to save money when shopping for food and drinks online and in stores? Latest Deals can help you! Their website publishes daily hundreds of new deals on the best food and drinks available at a discounted price. With Latest Deals, you will be able to save money and take home a bargain!
Colsen Portable Fire Pits (https://colsenfirepits.com/)
S'mores anyone? Enoy the ambiance of a real fire without the smoke and clean with Colsen Fire Pits—a portable, eco-friendly solution that is easy to light and extinguish. Unlike traditional fire pits, Colsen specializes in bringing the fun inside for year-round pleasure. They are constructed to work in any environment, so customers can enjoy them outdoors, too. The brand recommends using 70 percent or 91 percent Isopropyl alcohol as fuel for a clean burn that won't leave soot on your ceiling. Made from temperature-resistant concrete, Colsen Fire Pits are crafted with high-quality materials that create an enhanced, safe, smokeless and odor-free experience that is intended to last a lifetime. The modern, portable designs offer an easy way to stage an inviting atmosphere for quiet moments alone, or while celebrating with loved ones. Use it to make the perfect batch of S'mores or to just enjoy 40-plus minutes of cozy fire time. Owners can even use their Colsen Fire Pits for dual purposes by adding essential oils to the top or mixing citronella oil with the alcohol to prevent unwanted bugs. All packages include a cork or bamboo extinguishing lid, fire pit and an instruction card that includes guidelines for 100 percent safety when lighting and turning off the item. Buyers can choose from seven shapes, including rectangle, round, square, hex large, hex small, hex tesla and more.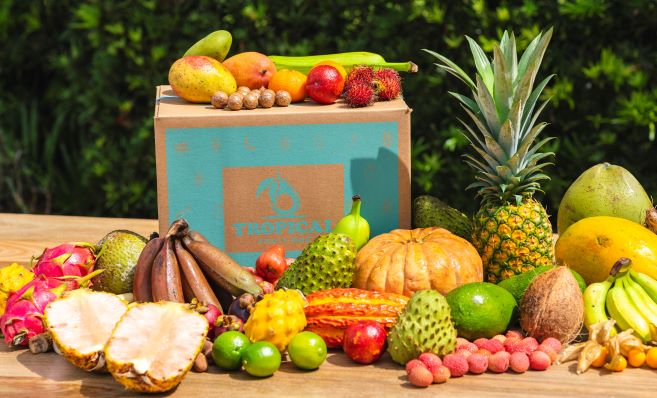 Tropical and Exotic Fruit and Root Boxes by Tropical Fruit Box (https://tropicalfruitbox.com/)
For a healthy sweet treat check out Tropical Fruit Box, a company that sources fresh, tropical and exotic fruits from all over the world and delivers them directly to customers' doorsteps. Stocked with some of the most hard-to-find fruits and roots that often cannot be found at local grocery stores (and certainly not with this level of quality and freshness), Tropical Fruit Box transports customers to new or nostalgic destinations through a medley of tastes and scents. This women-powered business partners with family farms in Florida, South America, Central America, the Caribbean and tropical regions of Africa and Asia to provide ripe, non-GMO produce that is at peak freshness. Buyers can choose from single-fruit boxes and customer-favorite variety options like Taste the Tropics, Taste the Exotics, Tropi Travel or the exclusive "Create Your Own" boxes that feature unique fruit selections that also provide an immune-boosting experience. Tropical Fruit Box is also among a group of exclusive online retailers of the novel PinkGlow pink pineapple, which comes in its own special gift box. The succulent, sweet and juicy fruit is sustainably sourced and grown on a carbon-neutral farm in Costa Rica. Here's a fun fact if chocolate is your thing: it's made from the cacao fruit. Chocolate lovers can take their passion and culinary prowess one step further with the brand's newly released The Chocolatier's Apprentice Box, supplying customers with cacao pods, silicon flower molds and a step-by-step guide on making your own chocolate. Even more, all Tropical Fruit Box gifts come complete with fruit reference cards and chef-inspired recipes—making these boxes a fruitful gift for health connoisseurs and home chefs, alike.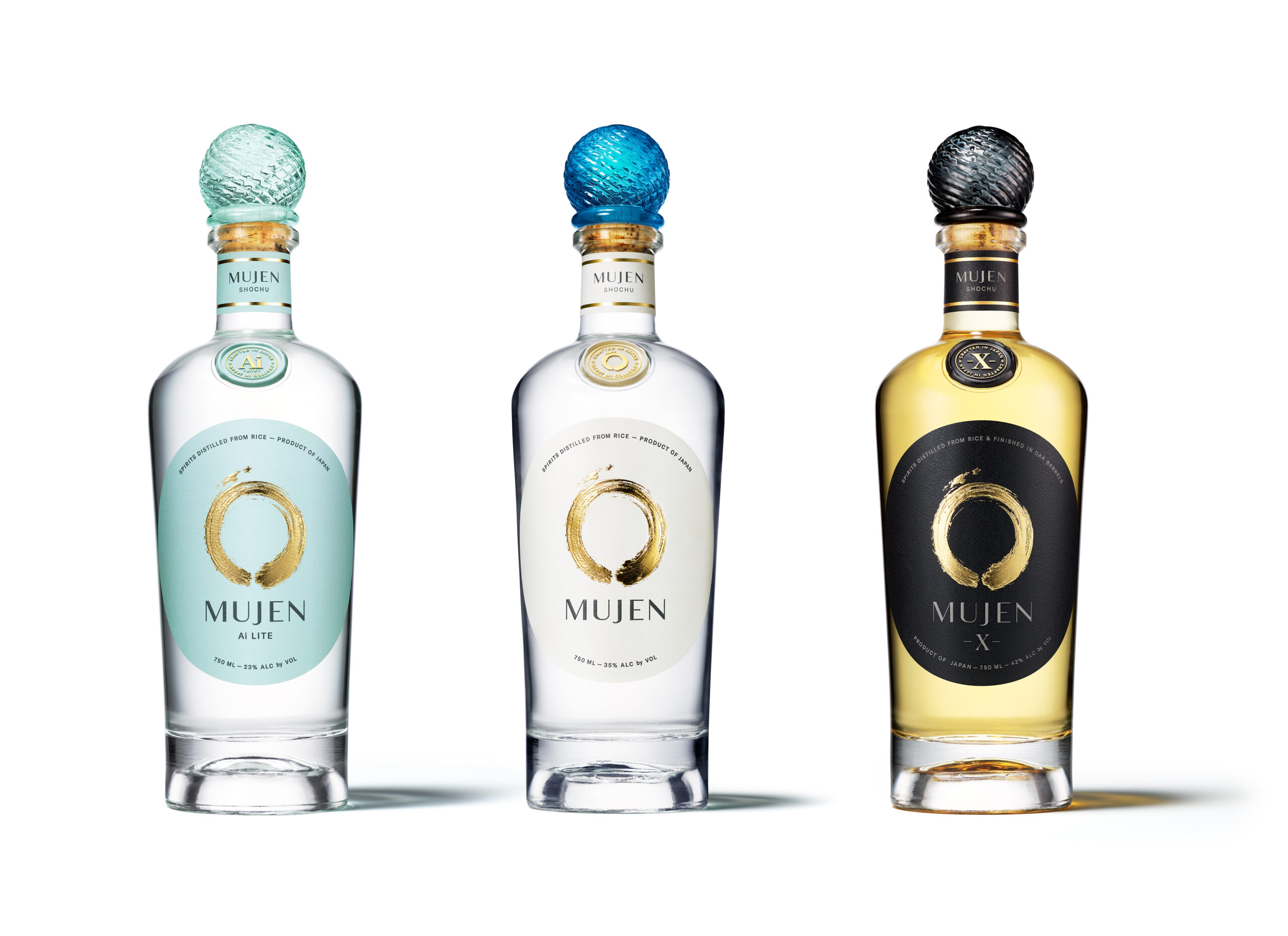 MUJEN Spirits (https://mujen.com)
Created by longtime friends Sondra Baker and Bruce Bozzi, MUJEN is the best spirit you've probably never tasted. This new, better-for-you premium spirits line is gluten-free, carb-free and sugar-free. Made from the purest ingredients—water, rice and koji—MUJEN is a type of distilled spirit called shochu, regarded as the number one spirit in Japan with a rich history dating back more than 500 years. Baker and Bozzi's journey to bring the ancient drink to a modern palate began with the pair traveling to Japan's most esteemed distilleries. There, they stumbled upon Sengetsu in Kumamoto prefecture—a family-run Japanese distillery that has been making shochu for four-plus generations. Their partnership spawned the MUJEN brand, a play on the Japanese word for infinity, "mugen," that is available three different varieties—each expertly crafted to serve a discerning audience. The MUJEN Original slips seamlessly into your favorite cocktail as an alternative to vodka, tequila, gin or rum, while MUJEN Ai Lite offers fewer calories and less alcohol. Finally, MUJEN X is a 10-year, barrel-aged reserve that is best enjoyed neat or on the rocks, like a fine whiskey or añejo tequila. Shochu's profile is smooth, silky and is often compared to the taste of single malt scotch or Japanese whiskey. Plus, its drinkers claim to experience fewer hangovers due to the spirit containing less alcohol and additives than traditional competitors. At MUJEN's core, however, are the special celebrations that Baker and Bozzi hope are shared around the beverage. Every pour is intended to be a toast to building connections, having fun and enjoying life's little moments.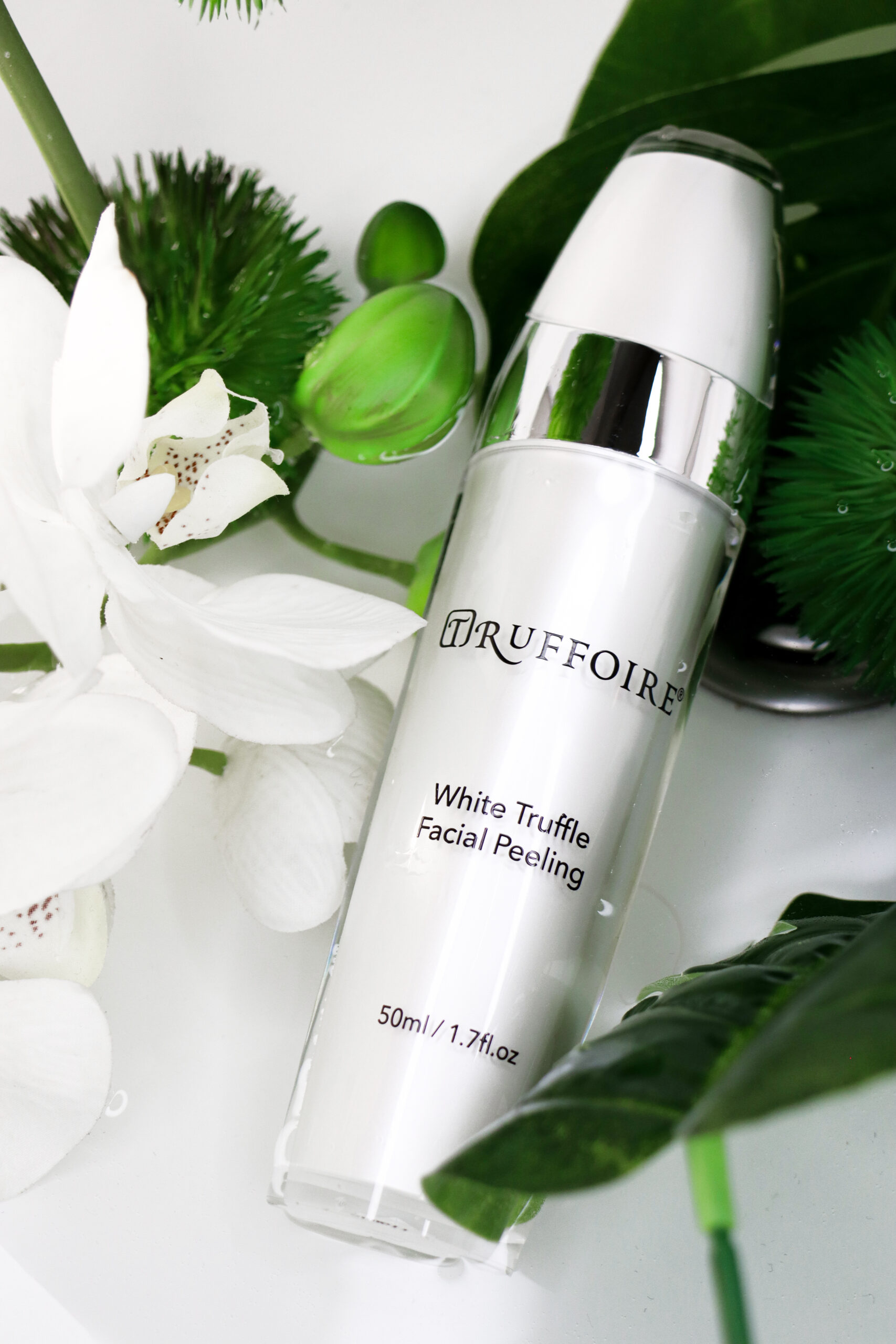 White Truffle Facial Peeling Skincare from Truffoire (https://www.truffoireworld.com)
Who says truffles are only for eating? Truffoire's White Truffle Facial Peeling is specially formulated with minerals, vitamins, antioxidants and white truffle extract to provide the skin with complete deep cleansing, moisture and hydration. Most facial peelings in the market focus on one thing only: Cleansing—and many just cleanse the surface. While that is definitely essential, it is not enough for a completely refreshed look and feel for the skin. The powerful facial cleanse gently diminishes the appearance of built-up dry skin caused by pollution, dirt, sun exposure and makeup residue. The result will give you a more supple look and prevent UV damage and free radical formation, all while combating wrinkles and uneven skin tone and texture. This helps leave your skin looking refreshed and new. The company's award-winning formula is a best-seller with five-star reviews on their website. Key ingredients include white truffle for its anti-aging properties, green tea leaf extract with powerful antioxidants, bamboo powder that is rich in minerals and proteins that moisturize, Vitamin C that stimulates collagen and retinol (Vitamin A) to protect the skin from UV damage.
~~~
Merilee Kern, MBA is an internationally-regarded brand strategist and analyst who reports on cultural shifts and trends as well as noteworthy industry change makers, movers, shakers and innovators across all categories, both B2C and B2B. This includes field experts and thought leaders, brands, products, services, destinations and events. Merilee is Founder, Executive Editor and Producer of "The Luxe List" as well as Host of the "Savvy Living" lifestyle TV show that airs in New York, Los Angeles, San Francisco, Miami, Atlanta and other major markets on CBS, FOX and other top networks; as well as the "Savvy Ventures" business TV show that airs nationally on FOX Business TV and Bloomberg TV. As a prolific lifestyle, travel, dining and leisure industry voice of authority and tastemaker, Merilee keeps her finger on the pulse of the marketplace in search of new and innovative must-haves and exemplary experiences at all price points, from the affordable to the extreme. Her work reaches multi-millions worldwide via broadcast TV (her own shows and copious others on which she appears) as well as a myriad of print and online publications. Connect with her at www.TheLuxeList.com and www.SavvyLiving.tv / Instagram www.Instagram.com/MerileeKern / Twitter www.Twitter.com/MerileeKern / Facebook www.Facebook.com/MerileeKernOfficial / LinkedIN www.LinkedIn.com/in/MerileeKern.
Some or all of the accommodations(s), experience(s), item(s) and/or service(s) detailed above may have been provided or arranged at no cost to accommodate if this is review editorial, but all opinions expressed are entirely those of Merilee Kern and have not been influenced in any way.
Source:
https://www.practicalecommerce.com/inflation-may-lead-to-early-christmas-shopping