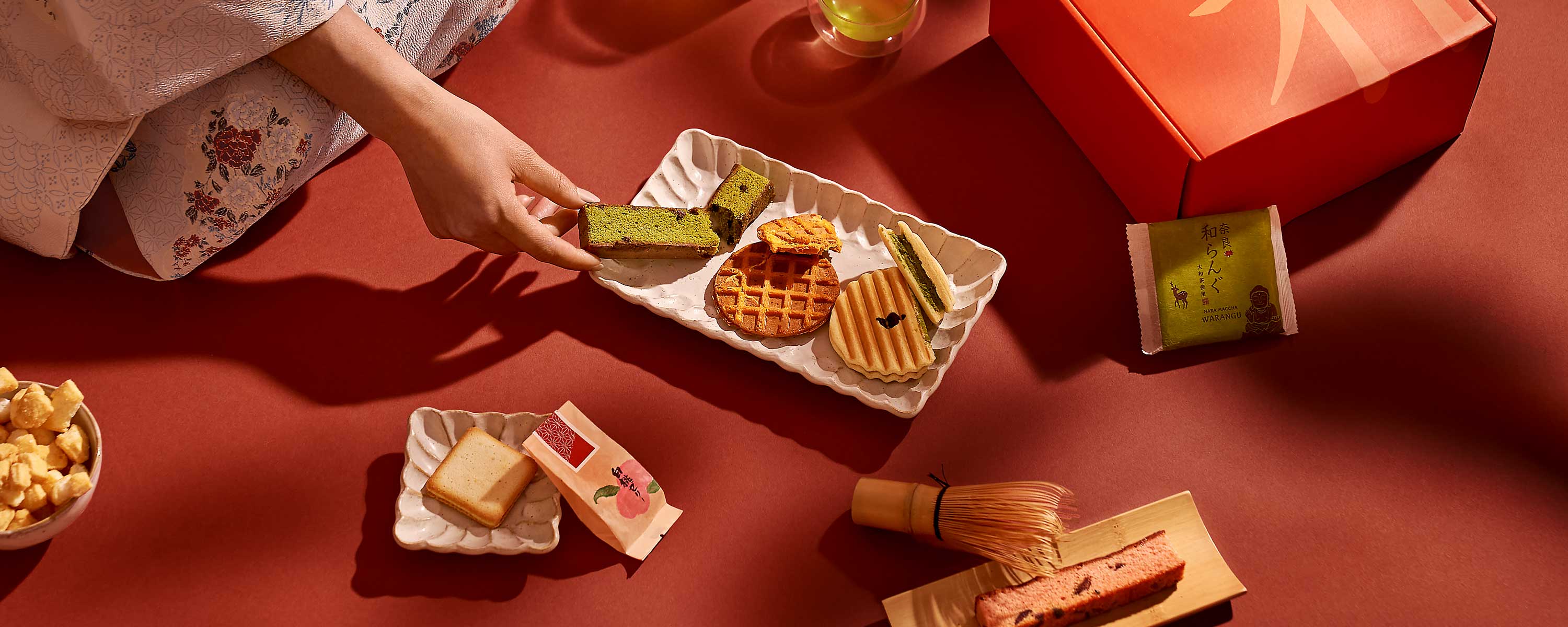 Bokksu is the subscription box company that wants you to taste authentic Japanese snacks, without having to fly to Japan to find them. Bokksu is more than just great tasting snacks, but also focuses on sustainable business practices by empowering small family businesses in Japan.
Bokksu created a subscription box filled with premium Japanese snacks that you cannot get at your local grocery store. Each box of snacks is hand curated to represent a new monthly theme, focusing on Japan's holidays, prefectures, and festivals. Bokksu has long-standing relationships with small family snack makers that help create new snacks each month. The Bokksu sourcing team in Japan also scours the country for the best and most exclusive treats. They ship about 50 of their picks to our New York City office each month, where the entire staff of Bokksu tries each one and rates them based on taste, texture, theme, and more. Only the best of the best make it into the snack box each month.
"Snack Tasting Day is one of my favorite days in the office, and I still personally taste every snack that makes it into our boxes to ensure our customers are receiving the best curation possible," says founder and CEO Danny Taing.
The idea for Bokksu first began when Taing, while living and working in Japan for years, fell in love with the delicious local snacks. When he moved back to New York City, Taing brought home a suitcase full of snacks to share with friends and family, and they were a huge hit!
"Everyone wanted more but couldn't find them in America, so I decided to create a service that would directly partner with local family snack makers across Japan to deliver both their artisanal snacks and their rich stories to people worldwide," he explains.
Inspired by his passions for Japanese culture, Asian-American representation, and entrepreneurship, he founded Bokksu in 2015.
As a bootstrapped first-time solo founder, Taing had to be as efficient as possible with growth efforts, utilizing social media to its fullest. Bokksu first "launched" in April 2016 by posting to Taing's personal Facebook profile and getting friends and friends of friends to subscribe as early founding Bokksu members. From there, it took about 1½ years to reach 1,000 subscribers, which was acquired through in-house social media content, in-kind influencer and affiliate partnerships, and word of mouth.
"Utilizing every skill and contact I had, I could go from concept to launch in just three months without an additional penny of outside funding. I sold through my first run of boxes in less than a week. Today, the company is valued at $100 million and employs a staff of 50, 80 percent of whom are BIPOC, female, and/or LGBTQ+. We also embody our core values in our team's hiring and retention efforts, which is why I am proud of the many Bokksu teammates who have been with the company for years now," he adds.
Taing has also made Bokksu's mission to empower small family businesses in Japan by sharing their snacks and stories with the world.
Many small family businesses in Japan have been operating for hundreds of years, which has resulted in a perfect craft and production of some of the best snack foods in the world. However, their tried-and-true traditions can also make it difficult for them to adapt to the fast-changing trends of digital transformation, global shipping disruptions, and more. This is where Bokksu comes in and has successfully bridged Japanese small family businesses with the world.
Some of its most essential core values include authenticity, empathy, perseverance, and curiosity. These values allow them to continually improve their service by discovering the best artisanal products, developing deep relationships with traditional makers, and listening to customers' needs.
Japanese food culture has rapidly increased in popularity in the U.S. and the world for the last few decades. However, many people still have difficulty accessing premium Japanese snacks due to linguistic, cultural, and commercial barriers. One of the most significant ways Bokksu connects its customers to this cuisine is through the Bokksu Culture Guide created and included each month. It describes each snack's flavor profile, origin, and common allergens so even those who cannot read the Japanese packaging can still enjoy and learn something new. The company also includes articles about Japanese culture and teaches some Japanese vocabulary.
Bokksu practices cultural sustainability from day one by establishing a sustainable supply chain with its makers. Each Bokksu Snack Box purchased by customers represents products bought at fair prices from a dozen family businesses on standard terms they are familiar with, which in turn supports, preserves, and promotes their craft and traditions.
To find out more, visit bokksu.com and follow on Facebook @ bokksu, Instagram @ bokksu and TikTok @ bokksu. Follow Bokksu's Founder, Danny Taing on Instagram @ dannytaing