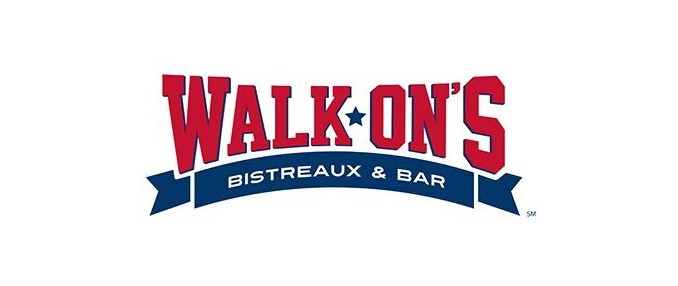 America's Best Sports Bar Sets Sights On Birmingham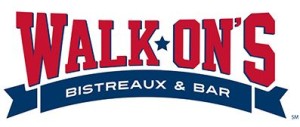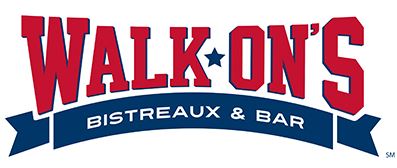 BIRMINGHAM (Aug. 29, 2017) – A team of four franchisees is bringing the "#1 Sports Bar in North America" to Birmingham.
Walk-On's Enterprises co-founder and owner Brandon Landry announced today that the company has executed an Area Development Agreement with franchisees Kirk Broussard, Jacob Cutrera, Johnny Cutrera and Matt Roth to bring three Walk-On's Bistreaux & Bar locations to The Magic City.
"We've been fans of Walk-On's for years and as soon as we met Brandon and the rest of the Walk-On's team, we knew this is where we belonged," said Roth. "Everything about the brand is phenomenal – the team-oriented culture, the incredible Louisiana-style food, the franchisee model, the family-friendly sports environment and the commitment to outstanding customer service. We are all extremely excited to join the Walk-On's team, and we can't wait to introduce the concept to the great people of Birmingham."
This team of franchisees is unlike any other, featuring a list of achievements that could fill a book. Roth owns several businesses in Lafayette and has an extensive background in the restaurant industry. Johnny Cutrera retired from Baker Hughes after a successful career and re-entered the oil and gas industry as a top executive with Zealous Energy Services. His son, Jacob Cutrera, played linebacker for the Jacksonville Jaguars and Tampa Bay Buccaneers, bringing an athlete's point of view to the team. Broussard worked in management for UPS for 27 years, owned Office Hours Sandwich Shop and opened ACI Environmental. He's also a major investor in the Waitr app.
The Birmingham franchise also has an all-star lineup of notable investors, including former University of Alabama quarterback from Hoover, pro golfer and Birmingham native Smylie Kaufman, former Chicago Bears safety Craig Steltz, former Jacksonville Jaguars placekicker Josh Scobee and local realtor and Birmingham native Adam Baxter.
"We've been planning to expand to Alabama ever since we started franchising, and we feel very fortunate to have this outstanding team leading the way there," said Scott Taylor, Walk-On's Enterprises President & COO. "This is a fairly unique franchising arrangement, so we are looking forward to maximizing all of their brainpower as we prepare to introduce Walk-On's to Birmingham."
The team plans to open Birmingham's first Walk-On's in the fall of 2018.
Walk-On's is renowned for its signature Louisiana-style menu served up in a game-day atmosphere by its All-American Team.
Walk-On's now has 13 locations: four in Baton Rouge, two in New Orleans, one each in Lafayette, Houma, Shreveport, Lake Charles and Bossier City, La., and Lubbock and San Antonio, Texas. Other locations are coming soon in Alabama, Florida, Louisiana, Mississippi, Tennessee and Texas, with several additional markets across the Southern U.S. likewise on the drawing board.
In May 2015, New Orleans Saints superstar Drew Brees and his wife, Brittany, bought into Walk-On's Enterprises as co-owners. Drew pointed out that Walk-On's is "a great place to bring my family, teammates and business colleagues" and that they were excited to help "expand the brand across the nation."
To inquire about franchising opportunities, qualified applicants may contact Kelly Parker at franchise@walk-ons.com.
For a complete menu and more information, visit walk-ons.com.
ABOUT WALK-ON'S ENTERPRISES
Based in Baton Rouge, La., Walk-On's Enterprises is the creator of Walk-On's Bistreaux & BarSM – voted ESPN's "#1 Sports Bar in North America" in 2012. The company is expanding across the country thanks to its winning combination of delicious, affordable food and drinks presented in an uncommonly warm and friendly atmosphere. For more information, visit walkonsfranchising.com, or contact Ladd Biro at Champion Management at lbiro@championmgt.com or 972.930.9933.