On October 20th, Avril Lavigne, notable music artist the face and collaborator of BeatBox Beverages' Creator Series, attended Unite The United & Charity Bomb When We Were Young Festival Bowling Event to Benefit MusicCares, Presented by BeatBox Beverages in Las Vegas. Held at Brooklyn Bowl at The LINQ, Lavigne was dressed in all black and rocked her signature long blonde locks.
Avril participated in a fan meet & greet with winners of a contest to meet their favorite punk rock icon and attend the When We Were Young Festival this weekend in Vegas. Avril signed her autograph on custom BeatBox guitars for the winners as well, at the VIP Bowling event, while they all enjoyed her Pink Lemonade Punch BeatBox flavor she co-created. Lavigne also signed her July Food & Beverage Magazine cover, as she mingled with our editor in chief and social media manager at the event.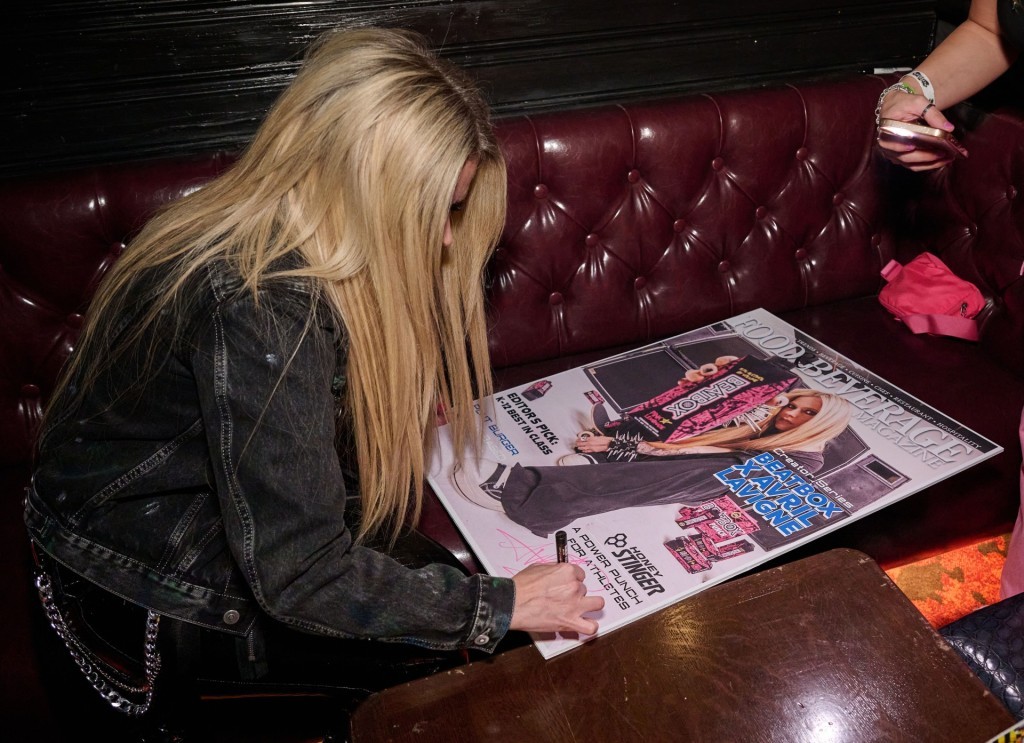 Avril was joined at the bowling celebration by BeatBox founders Aimy Steadman and Brad Schultz, plus VP of Global Marketing Zech Francis. BeatBox is known as "The World's Tastiest Portable Party Punch."
During the charity bowling event held at Brooklyn Bowl in Las Vegas ahead of festival weekend, performances took place from Bowling For Soup and Plain White T's, among various other notable rock bands during the evening which was to benefit MusiCares.
More on the creator series collaboration below and the collaboration flavor with Avril:
https://beatboxbeverages.com/products/pink-lemonade-11-1-abv
Read Avril Lavigne x BeatBox Beverage's Food & Beverage Magazine cover story here: https://issuu.com/foodandbeveragemagazine/docs/fbmag_julyissue_celebcover_min?fr=xKAE9_zU1NQ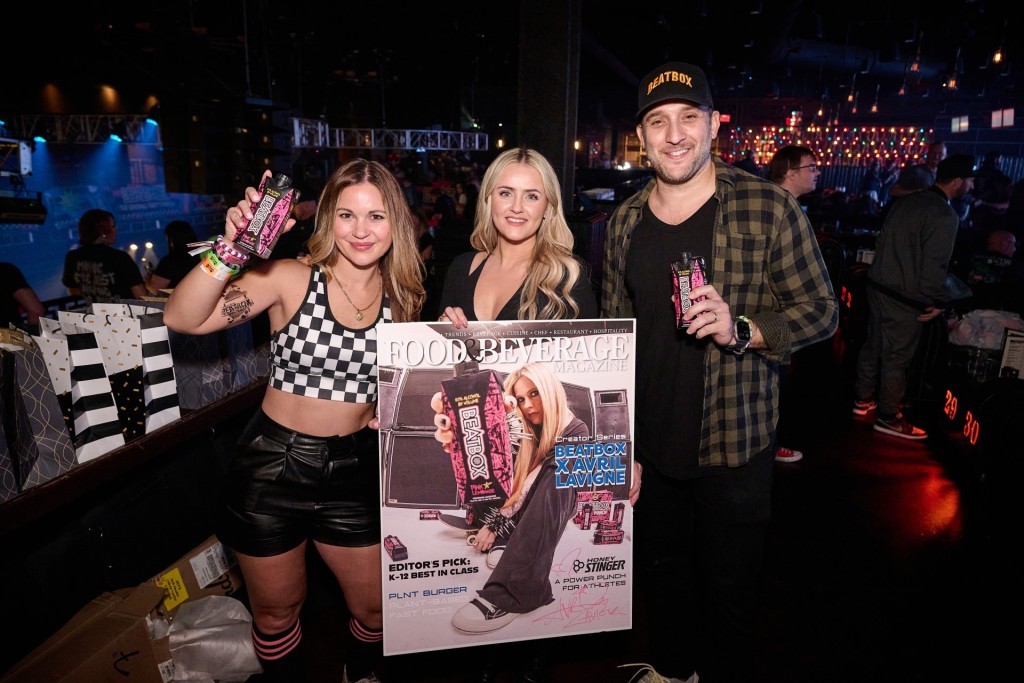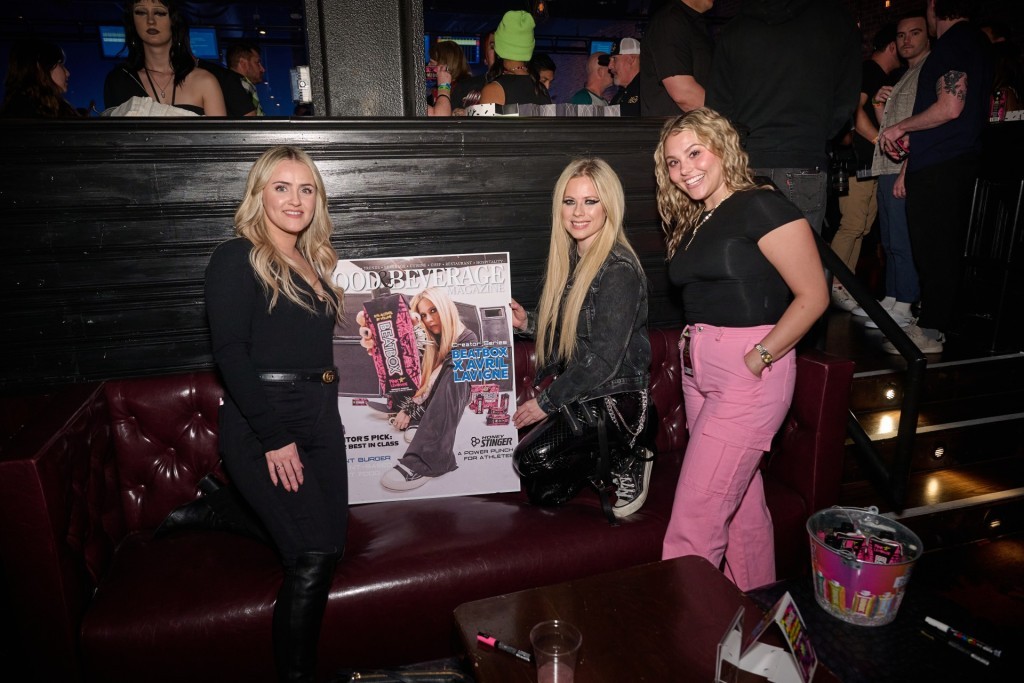 Feature Image Photo by Stephen Greathouse/REX/Shutterstock (14159658b)Avril Lavigne autographing guitars for Beatbox Contest meet & greet winners Avril Lavigne Attends Unite The United & Charity Bomb 'When We Were Young Festival' Bowling Event to Benefit MusiCares Presented by BeatBox Beverages in Las Vegas, Nevada, USA – 20 Oct 2023
Additional Images by Shutterstock