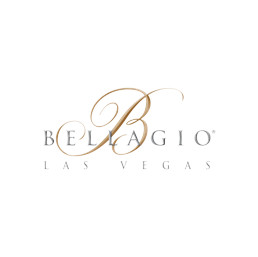 BELLAGIO ANNOUNCES NEW RESTAURANT: HARVEST BY ROY ELLAMAR
Renowned Las Vegas chef to debut farm-to-table inspired concept in December 2015
Click to Tweet: .@Bellagio announces new farm-to-table restaurant: Harvest by Roy Ellamar.
Opening Dec. 2015 #Vegas bit.ly/1iPVMJb
LAS VEGAS (Sept. 16, 2015) – Las Vegas chef Roy Ellamar will debut a farm-to-table restaurant, Harvest by Roy Ellamar, at Bellagio Resort & Casino in December 2015. Delivering an innovative, market-driven concept at the AAA Five Diamond resort in the heart of the Las Vegas Strip, Harvest will feature regional American dishes that include sustainable and locally grown products.
Chef Roy's culinary philosophy was cultivated as a child in Hilo, Hawaii, where he was surrounded by farmers, foragers and fishermen, gaining a true appreciation for the provenance of ingredients and the relationship with the producers. Working at restaurants throughout Hawaii, Chicago, Beverly Hills – and as executive chef of Sensi in Bellagio – he has become a staunch advocate of local agriculture and sustainably produced proteins.
"Over my years at Sensi, I built strong relationships with the best farmers and purveyors providing locally sourced products to Las Vegas," said Ellamar. "Using the seasons as my guide and my travels as my inspiration, I will strive to complement the best ingredients with preparations that create memories."
Harvest will celebrate popular aspects of American dining with its own style, including:
Extensive charcuterie selections and artisanal American Cheeses, complemented with house-made breads and preserves
Opulent vegetarian dishes such as the Ancient Grain Risotto made with foraged mushrooms, black truffles and truffle burrata cheese;
Sustainable seafood cooked in a special stone oven, showcasing a whole-fish "catch of the day," which will change to reflect the freshest market specialties;
"Snack Wagons" traveling from table-to-table with interesting bites and small selections that allow guests to try Chef Ellamar's "creations of the moment" as well as sample adventurous items;
Classic cocktails featuring cold-pressed juices and homegrown herbs; and
Grilled, dry-aged and grass-fed beef, a rotisserie featuring a rotating selection of organic poultry, pork and game birds, complemented by market-driven side dishes.
Designed by award-winning local architects Gensler & Associates, the restaurant will transform its former modern-elemental look in favor of beautiful wood flooring and walls and hand-blown light fixtures that exude a warm and inviting atmosphere. The main dining room will feature an exhibition kitchen to allow guests to view the creation of their feast. Additionally, Harvest will open its front façade, which will remain anchored with two iconic stone structures, to showcase a lounge boasting an immersive mixology experience ideal for social interaction.
Harvest will take the former space of Sensi, which closed Sept. 13.
About Bellagio
Inspired by the beautiful villages of Europe, the AAA Five Diamond Bellagio overlooks a Mediterranean-blue, 8 ½-acre lake, where fountains perform a magnificent aquatic ballet choreographed to music and lights. Within Bellagio are award-winning dining experiences including two AAA Five Diamond restaurants, Julian Serrano's Picasso and Le Cirque from the renowned Maccioni family. Bellagio is home to an impressive collection of luxury retailers including Louis Vuitton, Giorgio Armani, Gucci, Tiffany & Co., Breguet, Prada, Chanel, Dior, Fendi, Bottega Veneta, Hermès and OMEGA. A world-class art gallery, the exquisite Conservatory & Botanical Gardens, the stunning "O" by Cirque du Soleil, a luxurious spa and salon, dynamic nightlife at The Bank, Hyde Bellagio and Lily Bar & Lounge and an elegant casino all add to the extraordinary Bellagio experience. Bellagio is a wholly owned subsidiary of MGM Resorts International (NYSE: MGM). For more information and reservations, visit bellagio.com, call toll free at (888) 987-6667or find us on Facebook and Twitter.