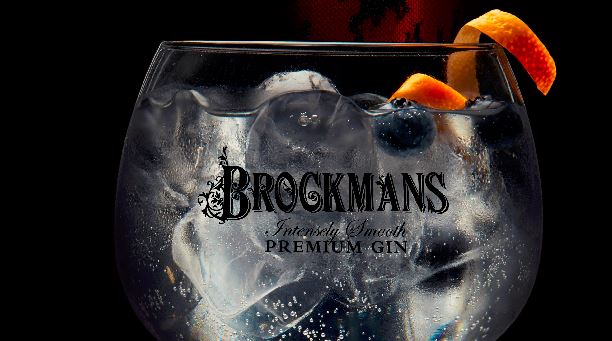 Brockmans Gin Creates the Perfect Serve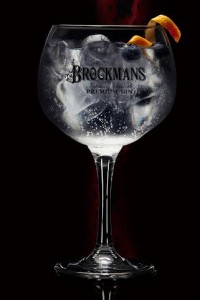 Brockmans Gin, a super-premium, new-style gin, is gearing up for spring with its on-premise Perfect Serve program. Taking a modern twist on the classic, Brockmans will promote the Perfect Serve Gin & Tonic, which includes quality-bottled tonic, blueberries and pink grapefruit zest to enhance the unique citrus, berry and coriander notes in Brockmans Gin.
"The way in which a cocktail is crafted and served impacts the consumers' overall drink experience, it is a question of attention to the fine detail," explains Bob Fowkes Marketing Director and Co-Founder of Brockmans Gin. "In other parts of the world, such as Spain, creating a Gin & Tonic has become an art form and as a result, the somewhat neglected G&T has been revisited and elevated to become an elegant and stylish drink experience. We want to emulate this trend in the U.S. market and provide consumers with a refreshed and exciting Gin & Tonic that complements and enhances the unique botanicals in Brockmans Gin."
Brockmans' Market Managers will work closely with local on-premise accounts to implement the Perfect Serve program. Branded Brockmans balloon glasses and bar spoons will be available to ensure consumers experience the G&T as it is meant to be enjoyed. Market Managers will also work to secure Perfect Serve menu placements to increase consumer awareness on the program and increase trial.
To view how the Perfect Serve is created please watch: https://www.youtube.com/watch?v=W75AWpl__ZU
To create the perfect serve Brockmans Gin & Tonic
Pour Brockmans Gin over large ice cubes in a chilled glass
Add good quality, chilled tonic water
Add a twist of pink grapefruit peel
Finish with a garnish of fresh blueberries.
Brockmans Gin is available in 750 mL at an SRP of $34.99. For more information, visit www.brockmansgin.com.
About Brockmans Gin
Brockmans Gin is a super-premium, new style gin, which can be enjoyed neat over ice. Distilled in traditional copper stills, Brockmans balances a unique combination of traditional gin aromas, citrus, coriander and top notes of blueberries and blackberries to provide a refreshingly new gin taste experience. Based in the United Kingdom, Brockmans is now available in Massachusetts, New Jersey, Connecticut, Rhode Island and New York.