BROCKMANS STIRS UP A DEVILISHLY CLEVER HALLOWE'EN COCKTAIL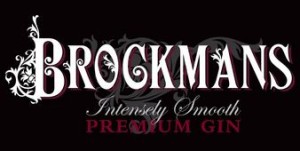 Just in time for fall's most anticipated holiday, Brockmans Gin has devised a darkly delicious cocktail recipe – The Brockmans Black & Gold – for Hallowe'en's LDA+ revellers. It tastes as elegant as it looks and is sure to lift the spirits this Hallowe'en.
Brockmans Black & Gold

2 oz. Brockmans Gin
0.5 oz. Drambuie
1 oz. Lemon Juice
.75 oz. Honey and Heather Syrup
2.5 oz. Pineapple Juice
3 Drops of Black Food Coloring
Shake and served over cubed ice into a Hurricane Glass.
To offset the black, apply one spray of edible gold glitter to the top half of the glass to stand out against the black. Garnish with a lemon wedge fan.
For more deliciously clever Brockmans cocktail recipes, visit www.brockmansgin.com
About Brockmans Gin
Brockmans Gin is a super-premium, new style gin, which can be enjoyed neat over ice. Distilled in traditional copper stills, Brockmans balances a unique combination of traditional gin aromas, citrus, coriander and top notes of blueberries and blackberries to provide a surprising new gin taste experience. Based in the United Kingdom, Brockmans is now available in Massachusetts, New Jersey, Connecticut, Rhode Island, New York, Vermont, New Hampshire and Maine.