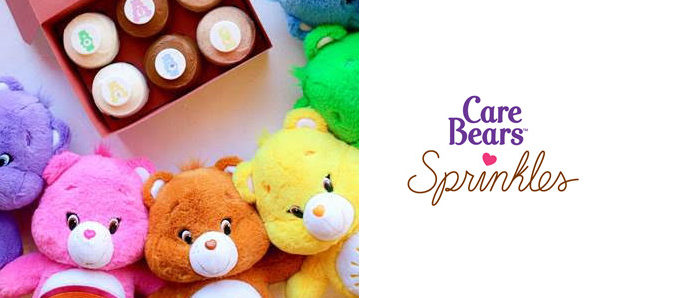 CARE BEARS™ 35TH ANNIVERSARY STARTS OFF SWEET WITH SPRINKLES CUPCAKES COLLABORATION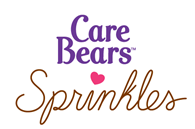 Care Bears TM announced a partnership with the world's first cupcake bakery, Sprinkles, as part of the beloved brand's 35thAnniversary celebration. From January 5-25, Sprinkles will offer limited-edition Care Bears cupcakes and sweet surprises at all bakery locations nationwide.
"We are thrilled to kick off the Care Bears 35th Anniversary celebration with Sprinkles and know fans of both brands are in for something truly sweet," shared Sean Gorman, President of American Greetings Entertainment, the intellectual property and outbound licensing division of American Greetings. "We look forward to celebrating our 35 years of caring, sharing and hugs with Sprinkles and other great partners in 2017."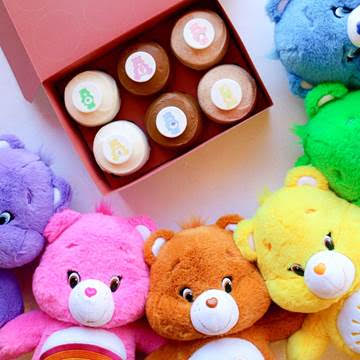 In addition to limited-edition Care Bears cupcakes, whisper words will be revealed weekly on the Care Bears and Sprinkles Instagram pages with instructions for fans to redeem freebies and special goodies at check out. Big celebrations will take place at select stores for National Hug Day on January 21, where fans of all ages can partake in product giveaways and cheerful activities.
"Our freshly baked, handcrafted cupcakes bring our customers cheer and delight, and we think the loveable, huggable Care Bears evoke those same feelings," exclaimed Nicole Schwartz, VP of Marketing, Sprinkles. "We are thrilled to be partnering with Care Bears!"
For more information regarding the Care Bears x Sprinkles cupcakes, including the select stores participating in National Hug Day, please visit: www.carebears.com and www.sprinkles.com and follow #SprinkledWithCare on Instagram.
About Care Bears
First introduced by American Greetings in 1982 through consumer products, greeting cards, and later an animated CGI television show, Care Bears has become one of the world's most popular and endearing children's properties. Today, fans of all ages around the world are falling in love with these huggable bears who help kids have fun while sharing and caring, and they enjoy a robust portfolio of thousands of Care Bears licensed products at retailers globally. The Care Bears are no strangers to television screens. They first appeared in their own television specials in 1983 and 1984, and then made the leap to the big screen in 1985-87 with "The Care Bears Movie" trilogy. They also had their own television series from 1985 to 1988, which is currently available to watch on Netflix. The new Netflix Original Series "Care Bears & Cousins", launched in fall 2015, and continues to delight fans around the world. The brand also has a robust social media following, has more than 25 million views of new and classic videos on YouTube, and has a portfolio of popular apps for mobile devices. Their wholesome messages of caring and sharing resonate with parents who are familiar with the brand and feel comfortable introducing Care Bears to their own children.