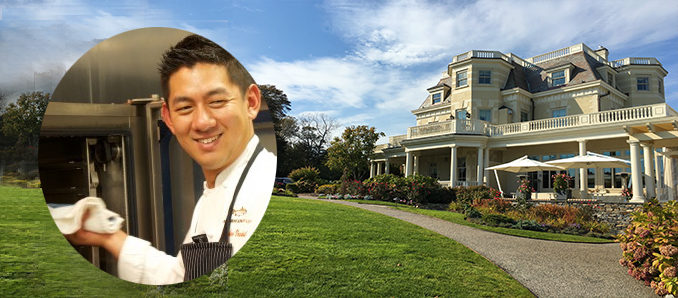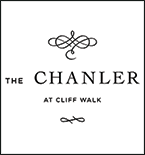 For the first time in over eight years, The Chanler at Cliff Walk is ushering in new culinary talent at its award-winning destination restaurant The Spiced Pear, with newly appointed Executive Chef and Director of Food & Beverage, Matthew Voskuil at the helm.
In his dual-role as Executive Chef and Director of Food & Beverage, Chef Voskuil will manage The Chanler's fine dining restaurant, The Spiced Pear and also have a hand in the more casual dining experiences that can be found on property. With an open kitchen, dramatic views of the Atlantic, and a new menu in the works, Chef Voskuil continues to elevate one of New England's most engaging culinary experiences. While seasonal fare will continue to be a focus, Chef Voskuil will use French, Italian and Spanish influences to create a menu as distinct as The Chanler's 20 guest rooms, each designed to reflect a different historical period or theme. Drawing inspiration from The Chanler's décor, location and overall experience, Chef Voskuil will transform even the most basic ingredients into extraordinary modern American cuisine.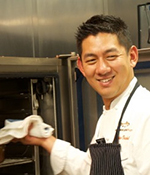 A Las Vegas veteran, Chef Voskuil is a culinary powerhouse who has trained with top talents such as Joel Robuchon, and most recently led the charge at the Venetian Resort and Casino as Chef de Cuisine. In addition to his restaurant experience, Chef Voskuil also consulted on outside-the-box concepts for clients in both Las Vegas and NYC. His entrepreneurial spirit bleeds into his menu creation, kitchen leadership and overall culinary direction.
"The Spiced Pear always has been, and continues to be, a staple in Newport," said General Manager and Chief Operating Officer Lani Shufelt of The Chanler at Cliff Walk. "Chef Matt has decades of diversified experience and is truly a breath of fresh air. What I'm really excited about is his fun, whimsical, and contemporary approach to cuisine and the overall dining experience."
"Coming to Newport, I'm thrilled to have an opportunity to bring my talent and creativity to The Chanler," said Chef Voskuil, who is accustomed to the galvanizing resort culture of Las Vegas. "My personal style combines place and time with seasonal ingredients, and I'm looking forward to creating an unforgettable culinary experience in a more intimate, focused setting."
Raised in rural Wisconsin, Voskuil found his passion for cooking and hospitality as a young child. Upon completing his culinary studies at the Culinary School at Kendall College in Chicago, IL, he worked alongside notable American chefs including David Burke at Park Avenue Café and Suzy Crofton at Crofton on Wells. In true chef fashion, Voskuil's personal hobbies are made up mostly of hands-on activities, even outside of the kitchen. On any given day, he can be found playing golf, working on cars or woodworking.
About The Chanler at Cliff Walk:
A historic hotel at the start of Newport's famous Cliff Walk, The Chanler boasts twenty uniquely designed rooms to reflect a different historical period or theme. Spiced Pear Restaurant serves Modern American Cuisine with a décor of grace, splendor and elegance featuring breathtaking views of the Atlantic Ocean. Ideal for boutique weddings, meetings and corporate events, The Chanler offers exclusive buyout options and fully customizable packages. www.thechanler.com
About Chef Voskuil:
Originally from the Midwest, Matthew Voskuil has spent the last 13 years of his career in Las Vegas and is now heading East to Newport, Rhode Island. While in Las Vegas, Voskuil worked alongside top chefs such as Michael Mina and at high volume, fine dining restaurants including Eiffel Tower Restaurant by Lettuce Entertain You. Most recently, Voskuil was the Chef de Cuisine for the Venetian Resort and Casino.