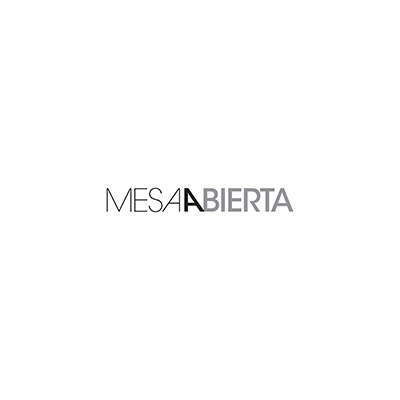 Mesamérica, the grand annual showcase of Mexican gastronomy and culture developed by Mexico's leading chef, is coming to San Miguel de Allende and Hotel Matilda for the first time.
Mesamérica has been held exclusively in Mexico City. But this year a four-day event, MesaAbierta, March 20-23, 2014, is also being planned in the cultural and culinary capital of colonial Mexico that is also the country's top destination, San Miguel de Allende. Hotel Matilda is one of the sponsors of MesaAbierta and will host a signature dinner on March 22.
Mesamérica is a unique, multi-faceted event that explores Mexican cuisine and culture from an interdisciplinary perspective, with not only chefs participating but also leading experts in agriculture, anthropology, architecture, design, photography, journalism and other fields. It was founded in 2012 by Chef Enrique Olvera, Mexico's most heralded chef who operates Moxi restaurant at Hotel Matilda and whose Mexico City establishment, Pujol, is #17 on the prestigious San Pellegrino list of the world's top 50 restaurants. Rather than the typical food event, Mesamérica is a forum for the exchange of ideas, concepts and innovation, as well as exploration of the latest trends, combined with carefully staged dining and entertainment experiences while remaining grounded in the authenticity and traditions of Mexican food and lore.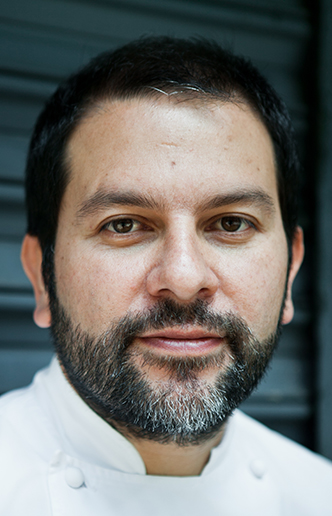 Chef Olvera is now expanding his showcase with the addition of MesaAbierta in the country's most celebrated town, San Miguel de Allende – with many renowned international and Mexican chefs participating.
On the MesaAbierta agenda are:
Two days of "picnics," 11 a.m. to 7 p.m. Saturday March 22 and Sunday March 23, featuring foods from San Miguel's Farmers Market with live music, films shown outdoors, wine tastings, cooking demonstrations, cooking workshops, hiking, recreational activities and more. Noted Mexican chefs participating in the picnics will be Ricardo Muñoz Zurita, chef of Azul y Oro, México City; Edgar Núñez, chef of Sud 777 and Tostadería Barra Vieja, México City; and Dante Ferrero, chef of Neuquén, Monterrey.
Special dinners on March 21 and 22, by international culinary stars and chefs from some of Mexico's top restaurants:
Mauro Colagreco, chef of Le Mirazur in Menton, France, at Hotel Matilda on March 22. Chef Colagreco, who has two Michelin stars, will prepare a multi-course culinary evening at Hotel Matilda's Moxi restaurant. The cost is $1,400 pesos per person, or about US$105.
Frank Castronovo and Frank Falcinelli, Frankies Spuntino in New York, on March 21 at The Restaurant.
Rick Bayless, Topolobampo and Frontera Grill, Chicago, on March 22 at the Rosewood.
Benito Molina, Manzanilla Restaurante, Ensenada, at Cumpanio on March 21.
Jorge Vallejo, Quintonil Restaurante, Mexico City, at Calenda Restaurant & Bar on March 21.
Eduardo García, Maximo Bistrot, Mexico City, at Hacienda Guadalupe on March 21
Elena Reygadas, Rosetta Restaurante, Mexico City, at Patio 3 on March 22.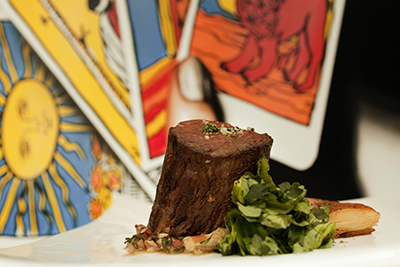 San Miguel de Allende was the ideal candidate to become the first location outside Mexico City for a Mesamérica event with the colonial jewel's evolution into a major tourist center and culinary hot spot, most notably with the opening of Chef Olvera's Moxi in Hotel Matilda. In 2008, San Miguel was designated a World Heritage Site by UNESCO, and in 2013 Condé Nast Traveler named the colonial charmer – celebrated for its intact 500-year-old Spanish architecture of graceful arches, beautiful bell towers, ornate churches, cobbled lanes and walls aflame with bougainvillea – the world's #1 destination.
Hotel Matilda is a dynamic contemporary hotel celebrated for its chic lifestyle-focused guest experience and one-of-a-kind art and culinary events, from exhibits by noted artists to Supper Club culinary evenings with acclaimed guest chefs. Hotel Matilda was ranked the #6 hotel in Mexico by Condé Nast Traveler in its 2013 Readers' Choice Awards. The 'Matilda lifestyle' guest experience combines award-winning Spa Matilda; a popular lounge known for its creative mixology; designer rooms and suites; a vibrant art-gallery-like interior – the first and only contemporary ambiance in colonial San Miguel de Allende – filled with a eclectic collection of dramatic contemporary works by noted artists, many specifically commissioned for the hotel; and world-class dining by internationally renowned Mexican chef Enrique Olvera in Moxi restaurant. For more information please visit www.hotelmatilda.com