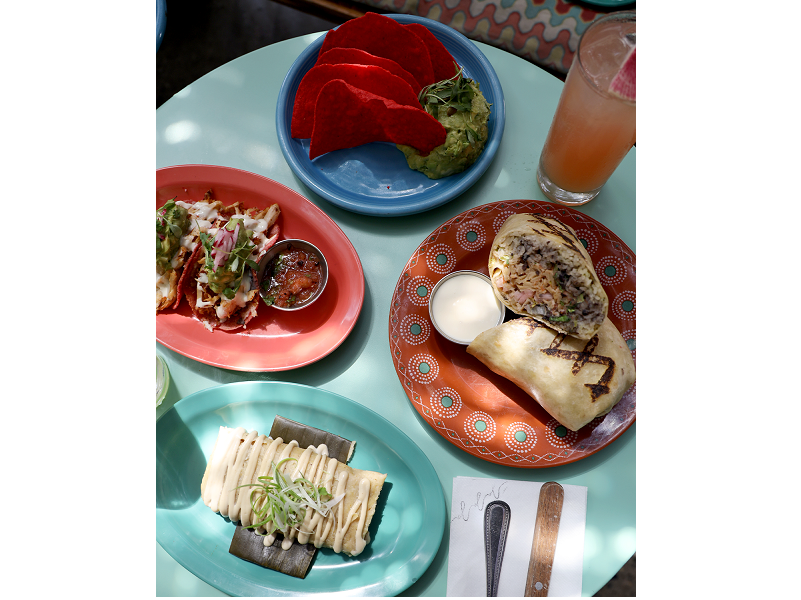 Plant Chicken brand, Daring, is now being offered at NYC vegan Mexican restaurant, Jajaja! The two brands have come together to create three delicious offerings to be enjoyed at all 4 of Jajaja's locations in NYC (Lower East Side, West Village, Hudson Yards, and Williamsburg).
The new menu items that incorporate Daring are:
Mole Tamal: Corn masa, Daring chicken, sour cream, scallions
Pollo Fresco Burrito: Coco rice, Daring chicken, lettuce, beans, pickled onions, salsa criolla, sour cream
Pollo Coco Tacos: Beet tortilla, Daring chicken, coconut queso, refried beans, sour cream, guacamole
Jajaja is now one of the many restaurants that offers Daring, with others in NYC including Juice Press, Beauty & Essex, Sugar Freak, Go Vegan, Just Salad, &pizza, and TAO.