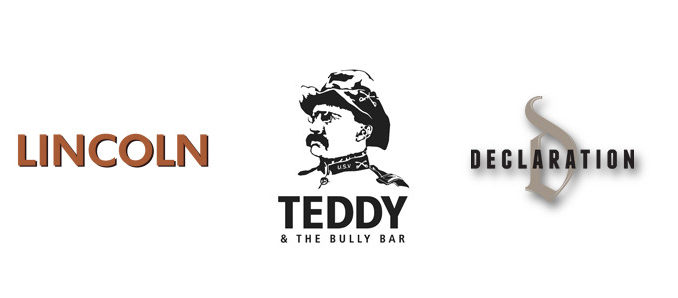 Where to Dine and Drink in Washington DC on Inauguration Day
Party with Presidents Past on January 20th

While the 45th president is being sworn into office, you can be hanging out with Abraham Lincoln, Theodore Roosevelt & Thomas Jefferson at three of Washington DC's top restaurants. Whether you're a native Washingtonian or one of the thousands who will be making the trek to our nation's capital, there's no better way to spend Inauguration Day than being surrounded by U.S. history while enjoying some of the best food & drink the city has to offer.
On January 20th, PRG Hospitality, the restaurant group known for creating contemporary dining experiences that celebrate America's former leaders, invites you to join them at LINCOLN, Teddy & The Bully Bar or Declaration.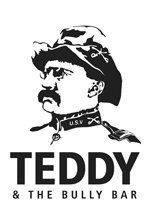 Located within walking distance of DuPont Circle, Teddy & The Bully Bar pays tribute to one of our country's most popular and gallant presidents, Theodore Roosevelt. To mark our country's 45th inauguration, the restaurant, which sits directly across the street from where Roosevelt actually lived during his tenure under President McKinley, will offer a $45* Inauguration Day package that includes the following:
Unlimited Bar Bites
Seasonal snacks from Chef Demetrio Zavala such as Roasted Chicken Quesadillas, Cottage Fries with Garlic Aioli, Beer Battered Fish Tacos topped with Pickled Cabbage & Sriracha Aioli and Brussels Sprouts with Smoke Pears, Pomegranate, Whipped Goat Cheese & a Walnut Vinaigrette.**
American Mule Cocktails
Glasses of Prosecco
The stunning and expansive restaurant features an eclectic mix of Mount Rushmore-themed art, beautifully restored antiques and striking faux taxidermy (an homage to the 26th president's love of hunting.) Teddy & The Bull Bar is located at 1200 19th St. NW.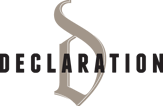 The newest edition to the PRG Hospitality family of restaurant, Declaration, celebrates the 1776 document that memorialized our country's formation. Situated in the trendy Shaw neighborhood, Declaration specializes in gourmet brick oven pizzas that feature ingredients from the region's most eco-friendly farms. On Inauguration Day, customers can enjoy two hours of unlimited Brooklyn and Margherita Pizzas plus American Mule cocktails and draft beer for $35/person*.
Those craving something different can dig into one of Chef Demetrio Zavala's Thirteen Colony Pies. Named for the men who proudly put their signatures on the Declaration of Independence, these pies are the most delicious in the District. Popular choices include the PA Benjamin Franklin (Rosemary Pears, Big Boy Farm Goat Cheese, Wilted Escarole, Red Wine Gastrique,) the VA Thomas Jefferson (Smithfield Ham, Arugula, Lemon, Olive Oil, Oven Roasted Tomatoes, Fresh Mozzarella) and the NC Joseph Hewes (Braised Pork, Dijon, Smoked Mozzarella, Apples, North Carolina Gastrique.) Declaration is located at 804 V St. NW.

LINCOLN, PRG Hospitality's first restaurant, honors the great Abraham Lincoln through gastronomy, mixology, art and design. Pop art-style paintings of Honest Abe cover the walls while some of the president's own words are illuminated in neon on the wall of the restaurant's Emancipation Room. The front dining room features a larger-than-life white leather chair (inspired the one Lincoln sits on at his memorial) as well as a bar covered entirely with pennies.
On Inauguration Day, the downtown restaurant will be offering a $45* food & drink package that includes the following:
Unlimited Bar Bites
Seasonal snacks from Chef Demetrio Zavala such as Fried Chicken Sliders with Sweet Pickles & Orange Honey Aioli, Traditional Deviled Eggs, BBQ Pork & Duck Fat Biscuits and Wild Mushroom Tartine with Truffle Crème Fraiche & Pea Purée.**
American Mule Cocktails
Glasses of Prosecco
In the mood for something extra special? Try a cocktail from LINCOLN's Fall 2016 list. Popular options include the Lincoln Sour (made with Knob Creek Bourbon, Laird's Applejack Brandy, Egg White, Fresh Lime & Barkeep Apple Bitters) and the 1776 Elixer (made with Absolut Elyx, Grapefruit Shrub, Rosemary Syrup, Fee Brother's Grapefruit Bitters and Selzter.) LINCOLN is located at 1110 Vermont Ave NW.
For more information or high resolution images from LINCOLN, Teddy & The Bully Bar or Declaration please contact Samantha Crafton Public Relations directly. Owner Alan Popovksy and Chef Demetrio Zavala are available for interview and on-air TV segments upon request.
About Presidential Restaurant Group (PRG Hospitality): Founded in 2011 by restaurateur Alan Popovsky and local businessman Melvyn J. Estrin, PRG is known for creating contemporary dining experiences that celebrate American presidents in a multifaceted style. PRG's leadership today also includes Corporate Chef/Partner, Demetrio A. Zavala, who has helped Lincoln, Teddy & The Bully Bar and Declaration become well known DC dining destinations. While the 'presidential theme' of each restaurant highlights a specific time in our country's history, all three venues offer guests a decidedly modern experience. Rather than paying homage to these iconic leaders in overt means, Popovsky and his team have created spaces that are subtly punctuated with historical references ranging from facts and figures to colorful stories about who these men were and how they impacted our great nation. For more information on Presidential Restaurant Group please visit www.prghospitality.com.