DOLE GIVES BREAKFAST AND DESSERT PIZZAS A SPIN
Creative Fruit Pizzas Expand Menu and Day Part Profitability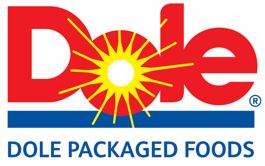 At the annual International Pizza Expo, Dole always dishes out surprises. Dole not only offers innovative takes on savory (this year's Caribbean Pork and Mango Pizza was a huge hit with pizza operators), but also expands menu "pizzabilities" with dessert and breakfast/brunch pizza toppings. A riff on the 2016 DOLE Caribbean Flavor Pairings, Apple Ginger Pizza puts two favorite flavors on a pizza crust and garnished them with caramel syrup. Equally irresistible, show goers enjoyed the Pineapple and Chocolate Pizza, comparing the sweet treat to chocolate fondue on a crust.
To expand your menu and day part pizzabilities, find more sweet and savory pizza toppings at http://www.dolefoodservice.com/Recipes. Many of the pizza recipes feature DOLE Chef-Ready Cuts IQF Frozen Fruit, 100% usable fruit that's prepped and ready to use (re-sealable bags ensure no waste), as well as DOLE Pineapple Tidbits, a best selling pizza topping.
For more information about the real fruit benefits of DOLE Fresh Frozen and Packaged Fruits, or to browse the recipe database, visit www.dolefoodservice.com. To contact a Dole representative, call 800-723-9868.
About Dole Packaged Foods
Dole Packaged Foods, LLC is a world leader in growing, sourcing, distributing and marketing fruit and healthy snacks. Dole sells a full-line of packaged ambient fruit, frozen fruit, dried fruit, and juices. The company focuses on four pillars of sustainability in all of its operations: water management, carbon footprint, soil conservation and packaging. For more information please visit www.dolefoodservice.com or www.doleintlcsr.com
®, TM & © 2016 Dole Packaged Foods, LLC.