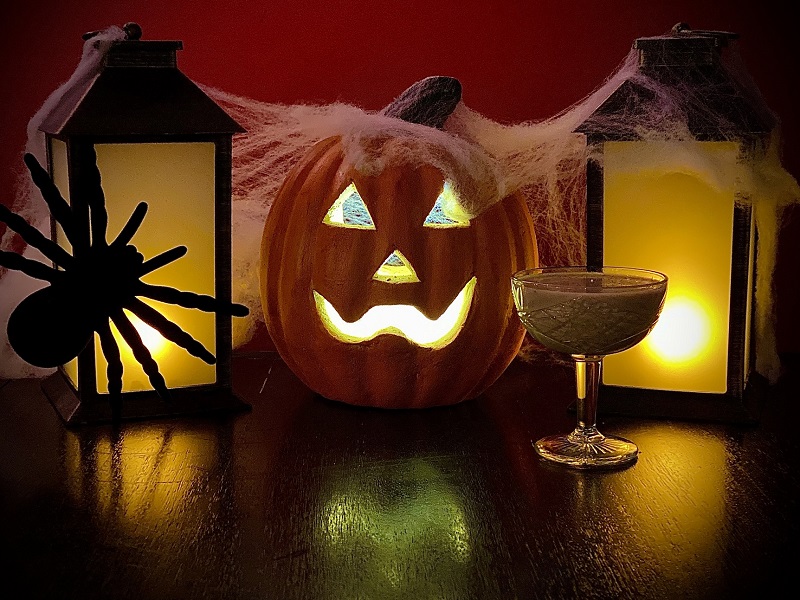 The most ghoulish time of the year is upon us, and Double Helix Wine & Whiskey Lounge brings a unique twist to the saying, "witching hour" with its Halloween inspired cocktail, the Basic Witch. Available for the month of October, the delicious potion is a spellbinding combination of Blackheart Premium Spiced Rum, Fulton's Harvest Pumpkin Pie Liqueur, barrel-aged bitters and a pinch of Maldon Sea Salt. The Basic Witch is priced at $14 and pairs nicely with light bites such as the fan-favorite Arancini (risotto fritters with mascarpone, roasted mushrooms and truffle aioli), Olive Poppers (crispy olives stuffed with chorizo) and the Lebanese Platter (house-made hummus, fresh tabbouleh, quinoa and cous cous).
Double Helix is open 4:30 p.m. to 10:30 p.m. Monday through Thursday; 4:30 p.m. to 11:30 p.m. on Friday and Saturday and 11 a.m. to 4 p.m. on Sunday.
ABOUT DOUBLE HELIX WINE & WHISKEY LOUNGE
Double Helix Wine & Whiskey Lounge opened at Town Square in 2011 and has served as an unrivaled destination for great food, unique drinks, and a dynamic social scene for more than ten years. The 2,800 square-foot-space features a full bar serving 50 wines by the glass, 250 whiskey labels, custom cocktails, wine and whiskey flights, as well as an assortment of small plates created by Executive Chef Doug Vega. Double Helix offers happy hour from 4:30 pm to 6:30 p.m. Monday through Saturday and an award-winning brunch, featuring bottomless mimosas, from 11 a.m. to 4 p.m. Sundays. The venue is also available for private events ranging from bachelorette champagne parties to corporate mixers, featuring educational wine and whiskey tastings. Lucky Metalios and Jonathan Stern of the Double Helix Wine & Restaurant Group launched the valley's first Double Helix in December 2007 before opening its second location at Town Square. Michael Pierotti, managing partner and co-owner, joined Double Helix in 2013. He moved to Scottsdale, Ariz. In 2019 and is now preparing to open the city's first Double Helix this winter. For further information, please visit www.DoubleHelixWine.com, call 702-473-5415, or follow us on Instagram (@doublehelixnv), Twitter (@doublehelixnv) and Facebook (www.facebook.com/doublehelixwinelounge).