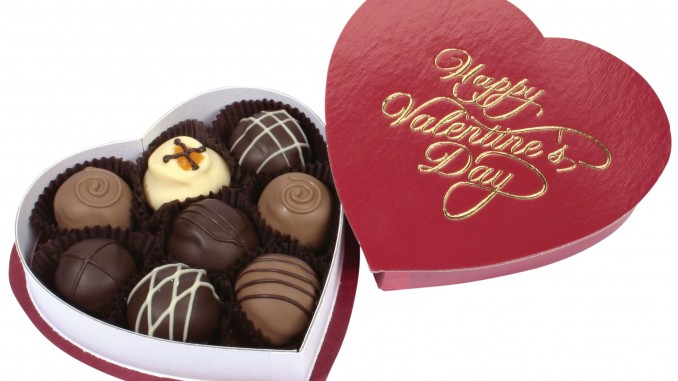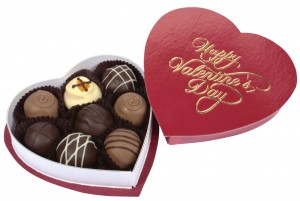 Valentine's Day has become big business, and is certainly a holiday that retailers love. In fact, last year it was reported that retail spending for this holiday would reach a record $18.9 billion. While on Valentine's Day it's fun to shower your special someone with gifts that showcase the extent of your adoration, there are plenty of great foodie-friendly items that won't break the bank in the process. Consider these three affordable ideas that'll duly convey your devotion.
Vermont Nut-Free Chocolates (www.VermontNutFree.com) – $2.50 – $40.25
What's Valentine's Day without the customary box of chocolates, but this tasty gift tradition can prove problematic for those with peanut allergies. But no more, as buying delicious and decadent chocolates for that special someone with peanut allergies has never been easier thanks to Vermont Nut-free Chocolates—a business founded by the mother of a little boy with a peanut allergy. The company assures their entire selection is completely safe for those with any tree nut or peanut allergy. But allergies aside, this chocolate is outstanding and can certainly be enjoyed by anyone who loves fine confections. Clearly committed to quality, Vermont Nut-free makes all of its products in small batches from the finest nut-free ingredients. They have a variety of Valentine's Day products available, including a Heart Box of Chocolates, Peppermint Crunch Bark, a Romance Pretzel Gift Box and Caramel Rose Hearts.
Martin Ray Winery 2015 Rosé of Pinot Noir (www.MartinRayWinery.com) – $20
Nothing says romance like a lovely bottle of rosé, and Martin Ray Winery's 2015 Rosé wine makes a stunning pink-hued gift or dreamy dinner presentation for the holiday. This complex and fruity vintage out of Sonoma County's Russian River Valley only tastes expensive. At $20 per bottle, it's an affordable vintage evoking the blushing promise of a romantic Valentine's Day. The grapes are picked at their ideal ripeness to maximize the flavors. Indeed, Martin Ray Winery's 2015 Rosé blossoms with a complex and fruit-driven bouquet featuring high tone tropical and citrus notes such as blood orange, kiwi, passion fruit and coconut, coupled with more delicate aromas of watermelon and orange crème.

Caviar Lip Cream (www.Skinn.com) – $22
While not exactly edible, this caviar-laced item is still list-worthy. Whether for yourself or as a gift for another, give those lips some love of their own with the Caviar Lip Cream from Skinn Cosmetics that's formulated with actual caviar extract. Use this product to make lips appear firmer, smoother and younger—and with a high level of hydration. Simply saturate lips with this ultra-luxe, long-wear gloss that's available in six savory shades of Peony, Cactus Flower, Tangerine, Ruby, Cerise and Scarlett. Prepare for a plush pucker that's the envy of all. Just in time to wow that special someone this February 14.
~~~
"The Luxe List" Executive Editor Merilee Kern scours the luxury marketplace for exemplary travel experiences, extraordinary events, and notable products and services. Submissions are accepted at www.TheLuxeList.com. Follow her on Twitter here: www.Twitter.com/LuxeListEditor and Facebook here: www.Facebook.com/TheLuxeList.
Some or all of the accommodations(s), experience(s), item(s) and/or service(s) detailed above were provided and/or sponsored to accommodate this review, but all opinions expressed are entirely those of Merilee Kern and have not been influenced in any way.
*source: http://www.usnews.com/news/blogs/data-mine/2015/02/11/valentines-day-spending-to-approach-19-billion