Hope and Sesame Sesame Milk
This Upcycled Certified™ sesame milk is made from the ultra-nutritious protein byproduct from sesame seeds pressed for oil production. The result is a creamy and rich, subtly sweet beverage befitting for coffee, baking, or drinking. With 8 grams of complete protein per serving and an excellent source of vitamin D and calcium, sesame milk is nutritionally comparable to dairy milk. It has 8 times the protein of most almond milks and uses 95% less water.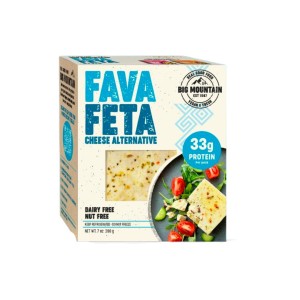 Big Mountain Foods Fava Feta Vegan Cheese
Set to launch this month, Fava Feta joins a standout selection of Upcycled CertifiedTM vegan favorites from Big Mountain Foods. With 5 grams of protein per serving, the new product is a protein-rich feta cheese substitute. Free of starches, gums, and oils, this plant-based swap is definitely worth having around.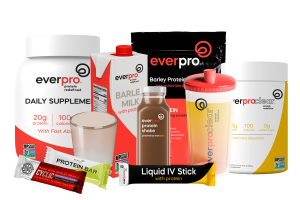 Evergrain EverPro Plant Powered Protein
Spent brewer's grain has countless upcycling applications. That's why Anheuser-Busch created Evergrain to harness soluble barley protein in its plant-based protein powder. This Upcycled Certified™ powder delivers more than 30 grams of protein per serving while maintaining a low viscosity. With a mellow taste and a smooth texture, 9 out of 10 people prefer EverPro to other plant-based protein drinks.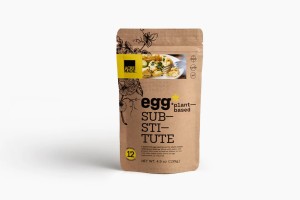 AcreMade Plant-Based Egg Substitute
This vegan-friendly and allergen-free egg substitute relies on the Upcycled CertifiedTM ingredient native pea starch from yellow field peas. This crop also improves soil health and requires minimal growing resources. AcreMade eggs are nutritionally comparable to traditional eggs, with 5 grams of protein and zero grams of cholesterol per serving. This powder mix can be used for any baking or cooking application, from cakes and cookies to scrambled eggs or frittatas.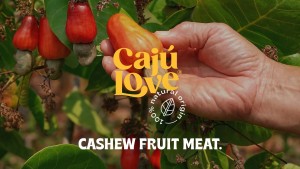 Cajú Love Cashew Fruit Meat
Meet Cajú Love—the world's least processed and most versatile meat substitute. Its ingredients list couldn't be simpler: organic cashew fruit. This product is simply the fruit that grows alongside the cashew nut and is usually discarded during the harvest. This fruit is a fiber rich whole food containing 2 grams of protein per serving. This product can be served like shredded chicken, seasoned for any application, and swapped into any favorite meat recipe.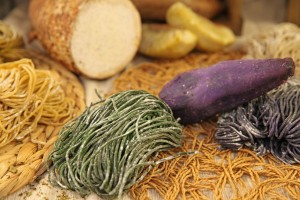 Adela's Dried Noodles
Adela's Country Eatery is famous for their homemade, colorful noodles made out of local ingredients like 'ulu, Okinawan sweet potatoes, taro and moringa. This year, the local eatery is thrilled to launch dried noodles available for both Hawai'i and mainland orders for home cooking. The noodles take on the beautiful colors of the ingredients used and serve as the base for delicious dishes like taro shrimp pasta and garlic ulu with portobello mushrooms. Flavors include kalo/taro, avocado, 'ulu/breadfruit, malunggay/moringa, Okinawan sweet potato and local saimin.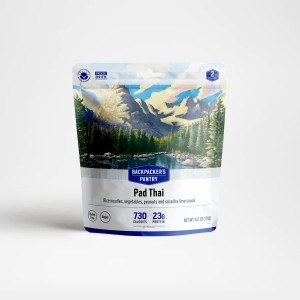 Backpacker's Pantry Pad Thai
A Backpacker's Pantry bestseller, which is inspired by traditional Pad Thai recipes from Thailand, this plant-based, freeze-dried gourmet camping meal even uses delicious rice noodles made in Thailand. Backpacker's Pantry Pad Thai tastes authentic and true to the original. It features rice noodles & veggies blended together with a spicy Sriracha lime sauce, is vegan, vegetarian and gluten-free, has a 3-year shelf life (exact expiration date found on product packaging), 730 calories per pouch, 23g of protein per pouch, and has two servings per pouch.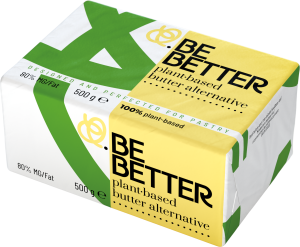 Be Better
Be Better is an easy 1:1 ingredient replacement for dairy butter. Created by chefs to imitate the melting behaviour of dairy butter and allows flavours to come out in a pure and honest way. Be Better is better for the planet because it saves 79% of carbon and 86% of water compared to dairy-butter, a better choice for those looking for sustainable options for pastry applications.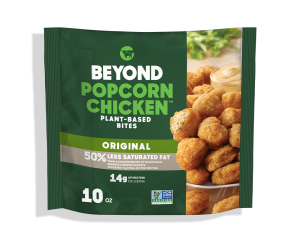 Beyond Meat
Beyond Meat is a leading global plant-based meat company that develops delicious, nutritious and sustainable protein from simple, plant-based ingredients that positively impact four growing global issues: human health, climate change, constraints on natural resources, and animal welfare. The brand is committed to rapid and relentless innovation to create plant-based options that mimic the taste and texture of animal-meat while being better for human health and the planet. Beyond Meat has always empowered consumers to choose options that are better for themselves and the planet – and that's never been truer than over the past year as the brand introduced groundbreaking products, such as Beyond Steak, and supported peer-reviewed research on the health impact of plant-based meat. Beyond Meat is a category leader, with products available at 188,000 retail and foodservice outlets in over 85 countries worldwide.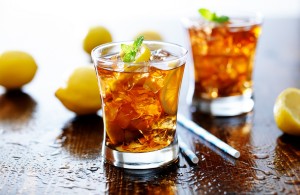 CarobWay
FoodTech start-up CarobWay brings the nutritional treasures of the ancient carob fruit to the food mainstream. CarobWay develops bioactive ingredients based on whole carob fruit for well-being. CarobWay runs a vertically integrated operation from field to fork and commits to fair-trade practices while ensuring a stable supply chain. CarobWay preserves all the goodness of carob by using the entire fruit—seeds and pulp—to create innovative ingredients for food, food supplements, and cosmetics, backed by science. CarobWay created a clean-label, natural sweetener with a low glycemic index. This single ingredient replaces sugar as a one-to-one drop-in.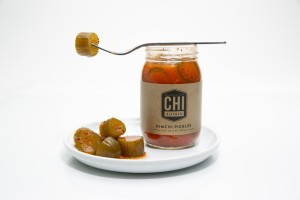 Kimchi Pickles
Consumer demand for fermented foods like Kimchi has seen explosive growth for its craveable flavors and scientifically backed gut health benefits. Since 2015, Chi Kitchen, a certified woman-owned, family business founded by Chef & Cooking Teacher, Minnie Luong, has been paving the way in the fermented foods space. Their trailblazing Kimchi Pickles are the first of its kind – a completely original concept and recipe! It's vegan, gluten free, made with local ingredients, and has an addictingly spicy kick. The 16 oz. jars are sold across New England Whole Foods and the 1 and 5 gallon buckets supply university dining halls, local eateries and James Beard award-winning restaurants along the East Coast.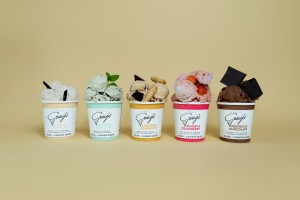 Craig's Vegan
Born in West Hollywood, Craig's Vegan was created by founder and restaurateur, Craig Susser, and executive chef, Kursten Kizer, of the celebrity-hot spot, Craig's Restaurant. Since launching its pints nationwide, Craig's Vegan has built a cult-like following amongst families, wellness-minded shoppers, and A-list celebrities alike. Made with a decadent cashew base that is 100% vegan, non-gmo, gluten-free, and kosher, their flavors hit all the classics. Six delicious flavors are currently available, including Melrose Mint Chip, Kursten's PB Krunch, Cold Brew Coffee made with Chamberlain Coffee, Killa' Vanilla, Perfectly Chocolate, and Sunset & Strawberry. The brand boasts several celebrity fans, including Hailey Bieber, and in 2022 launched a co-branded Cold Brew Coffee flavor with Emma Chamberlain's Chamberlain Coffee, and a custom Sundae on the restaurant menu with TikTok darling, Tinx. In addition to its scoop shop in Las Vegas, Craig's Vegan can also be found on the menus of popular restaurants like Johnny Rockets, Fatburger, and Burger Lounge in iconic classic shakes.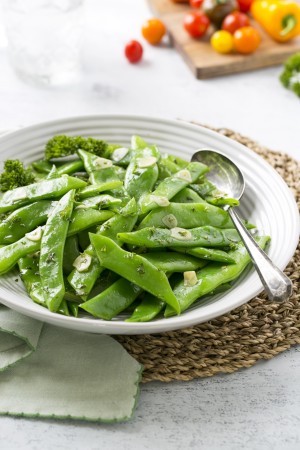 DelFrescoPure® Euro Bean
Long, lean and deliciously fresh, DelFrescoPure® greenhouse grown Euro Bean, The Gourmet Slicing Bean®, is back and a heavy favorite in the product lineup. The soft, subtle taste is sure to enhance any dining experience. Running under a variety of aliases – Romano bean, flat bean, broad bean, runner bean or Italian bean – the DelFrescoPure® Euro Bean offers a full-bodied and robust flavour, making them a praiseworthy option for a sophisticated side dish. These snappy beans taste best cooked whether it is blanched, featured alongside crudité favorites, steamed, and dressed with lemon and olive oil, slowly braised in a tomato broth and potatoes or sauteed with garlic and served as a side dish.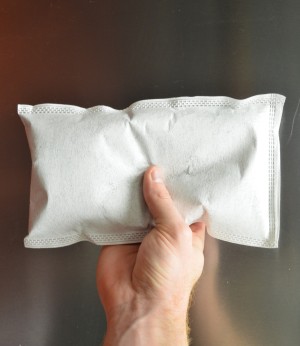 FreshFry
FreshFry's one-of-a-kind plant-based, all-natural "pods," which are being used by restaurateurs worldwide, popularity has caught the attention of international chain Church's Texas Chicken. The plant-based product's expansion continues with its first global deal of 2023 as the innovative product will be used at all 1,750 of the business's locations worldwide. The fast-food restaurant chain, that specializes in fried chicken, will begin utilizing FreshFry's pods to increase oil life by an average of 2-3 days, in turn, saving the business money. Oil filtration is at the heart of FreshFry's environmental waste management services for restaurants, which benefit from decreased oil consumption, less oil buildup in and around fryers, and less hours spent on maintenance and disposal.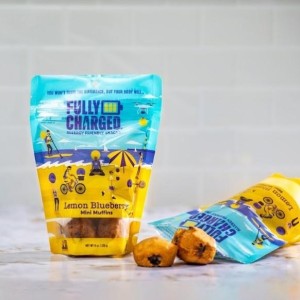 Fully Charged Allergy-Friendly Snacks
Sweet, delicious & healthy, these mini muffins, donut drops and brownie bites are light & satisfying. Free from the top 8 common food allergens, but big on flavor, Fully Charged Allergy-Friendly Snacks provide a quick snack or treat at home & on-the-go. There are 5 delicious flavors to enjoy, including NEW Cinnamon Churro Donut Drops, Very Berry Mini Muffins, Triple Chocolate Brownie Bites, Lemon Blueberry Mini-Muffins & Chocolate Chip Mini-Muffins. Dairy-Free, Egg-Free, Gluten-Free & Nut-Free. This black-women owned business is run by a dynamic mother & daughter duo who want to provide tasty, allergy-friendly snacks to all!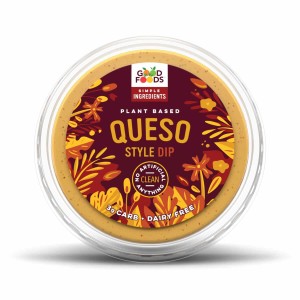 Good Foods Plant Based Style Queso
Good Foods – makers of better-for-you dips and guacamole – is the maker of this delicious dairy-free queso, full of "cheesy" flavor and texture and tasty, high-quality ingredients. This cauliflower-based creamy almond-veggie dip contains no artificial ingredients, just 100% wholesome goodness. This delicious dip is dairy free, vegan, gluten free and has no added sugar. Plus, Plant Based Style Queso adds incredible flavor to any recipe, like nachos and pasta, and is a great pairing with dippers, such as pretzels and veggies.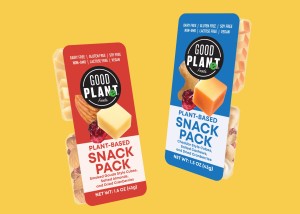 GOOD PLANet Foods Snack Packs
A perfectly balanced snack made for on-the-go convenience, GOOD PLANet Foods Snack Packs contain plant-based cheddar cheese cubes (made from coconut oil, plant starches, and proteins), salted cashews, and dried cranberries. One side of the Snack Packs is filled with GOOD PLANeT Foods signature plant-based cheddar cheese cubes, while the other side contains cashews and dried cranberries. GOOD PLANeT Foods is proud to create plant-based cheese utilizing ingredients such as coconut oil, plant starches, and proteins that help provide a superior taste and creaminess. The plant-based cheese is free from the seven primary allergens, including dairy, soy, eggs, and wheat. The Snack Pack is gluten-free, vegan, and non-GMO project verified.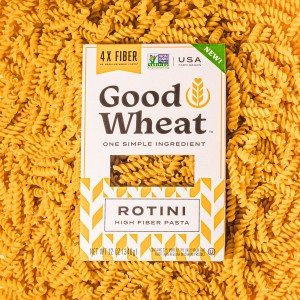 GoodWheat
Made by pasta lovers for pasta lovers, GoodWheat™ is a better-for-you pasta that delivers 4x more fiber than traditional wheat pasta, with zero sacrifice on taste or texture. Made with only one simple ingredient, premium wheat grain, GoodWheat pasta is Non-GMO Project verified, certified kosher, American Heart Association® Heart-Check certified and made from USA farm grown wheat. It is available nationwide at select retailers and on Amazon.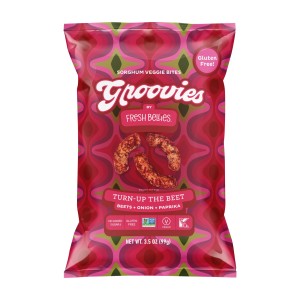 Groovies
Groovies are naturally uneven, dense, and groovy, literally. They're made with Sorghum and seasoned with herbs & spices commonly found in Latin American kitchens. Sorghum is an ancient whole grain that's been rockin' around the world for thousands of years- It's a naturally gluten-free and environmentally responsible crop. No added sugars, artificial flavors, or preservatives. Just seven simple ingredients. That's it!
Guiltless by Shayne
Guiltless by Shayne, a natural products brand founded by Shayne Hindes, just launched its newest product: Not Frosting. This vegan, gluten-free and sugar-free product is now available in a jar with two delicious flavors – OG Chocolate and Not Vanilla and made from sunflower butter. Fans have been raving about Shayne's Mini Cupcakes which are filled with Not Frosting and launched last year, and they have been asking for Not Frosting to be available for spoonable and spreadable enjoyment. Now their wish has been granted. Shayne Hindes, the woman-owned founder has partnered with PlantBased Solutions to bring innovative products to market.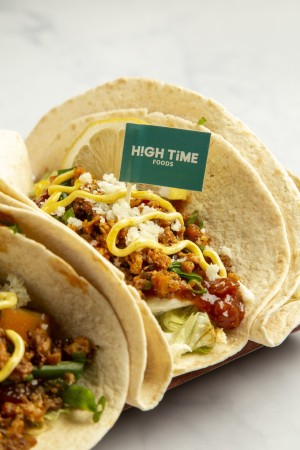 High Time Foods
High Time Foods is a Boston-based company, and we believe it's high time for plant-based protein to be affordable, accessible, and adaptable to every cuisine around the world. Our mission is to empower chefs globally with nutritious, shelf-stable, cuisine-agnostic, plant-based meat-alternatives that are better for the people and our planet.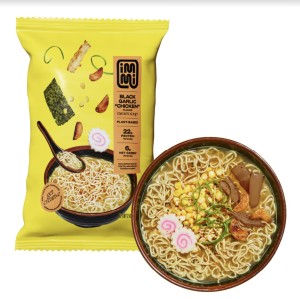 immi
immi is the world's first low-carb, high-protein, and 100% plant-based instant ramen. Launched in 2021 by Kevin Lee and Kevin Chanthasiriphan, immi is on a mission to reinvent a nostalgic Asian-American staple with better-for-you ingredients and delicious flavors resulting in a comforting, umami rich bowl of instant ramen. immi is reinventing the Asian American ramen we all know and love with a single goal in mind: sourcing ingredients and crafting flavors that make for a more nutritious, and equally delicious, bowl of ramen. With three core flavors, all of which are available in the Variety Pack, there's something for everyone. While traditional ramen is full of additives, preservatives, and loads of sodium, immi aims to set a new standard by creating ramen that's just as fortifying as it is delicious.

Ithaca Hummus
Ithaca Hummus, the crave-worthy hummus brand known for its fresh ingredients and bold flavors, recently launched its Fire Roasted Salsas—a trio of salsas with a smoky punch. Available in Mild, Medium and Hot!, each savory Fire Roasted Salsa delivers a zingy brightness and the same clean ingredients consumers know and love about the brand in a flavor-packed tomato-based dip. Each of the three varieties is made with real chopped, diced, and squeezed ingredients including fire-roasted tomatoes, onions, jalapeno peppers, lime juice, cilantro, garlic, salt and vinegar – without the preservatives and additives typically found in store-bought fresh salsa options.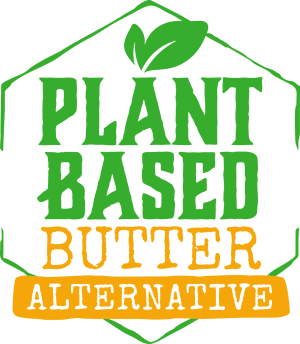 Kagome Plant Based Butter
Kagome USA's innovative line of plant-based butter alternatives offers restaurant owners and chefs the ability to drive consumer interest and bring in new customers. Made with a blend of sunflower oil, coconut oil, and cocoa butter, Kagome's Plant-Based Butter Alternatives feature both sweet blends—such as Cinnamon & Brown Sugar and Hot Honey—and savory blends—such as Chipotle & Sun-Dried Tomato and Miso Ginger—to diversify and enhance both spectrums of the menu. While chefs may find other dairy alternatives taste or behave differently, Kagome's Plant-Based Butter Alternatives can be used as a 1:1 replacement for culinary applications. They also have a lower melt-point and a higher smoke-point than dairy butters.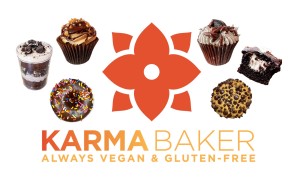 Karma Baker
Karma Baker is the leading all Vegan and Gluten-Free bakery serving the entire country that is located in Southern California but specializes in sending their amazing treats nationwide. Having been way ahead of the plant-based curve, they started in 2013 with a small bakeshop that quickly grew to reach hundreds of orders a day. Experience what clean eating can be with their all organic, dairy, egg, and wheat free baking. Have a box of fresh brownies arrive at your door, or surprise someone with a birthday cake everyone can eat. Best of all, you are doing your body, planet, and the animals a favor… and no one will be the wiser. Eat. Good. Karma.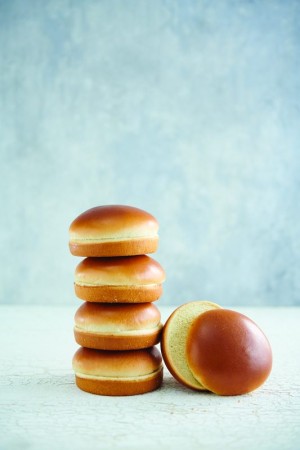 La Brea Bakery Brioche Bun
The recently launched, plant-based La Brea Bakery Brioche Bun gives restaurant and foodservice operators the flexibility of having a single upscale bread that meets numerous consumer demands while increasing revenue. Brioche is a growing category, and the La Brea Bakery Brioche Bun is plant-based, enabling operators to lean into two trends – brioche popularity and plant-based — without having to carry a secondary SKU. Long considered a premium bread, brioche can command an additional $1-3 per dish, and that greatly benefits operators during these challenging times.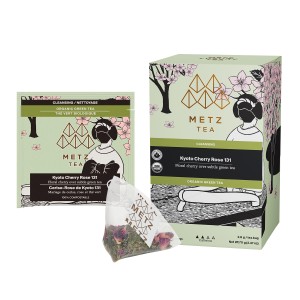 METZ Tea
Pioneering new standards in the hospitality industry, METZ Tea features 100% compostable tea bag overwraps made from an all-new material comprising organic compound base paper, compostable adhesive, and PLA (polylactic acid) film. Recently debuted as part of their commitment to environmental and social sustainability, the compostable tea bag overwraps complement the pre-existing compostable woven tea bag material, tag and string, and recycled paper boxes. METZ offers delicious ultra-luxury teas and tisanes sourced directly from the world's finest growers, farmers, and manufacturers. Within the collection, you'll find spicy, artisan-crafted chai, green teas rich in antioxidants, robust black teas, as well as bold, fruity herbals.

Mighty Sesame Co.'s Organic Tahini
Mighty Sesame Co.'s Organic Tahini is the US's #1 bestselling tahini and the first tahini packaged in a squeeze bottle. This delicious tahini is a paste made from just one ingredient: roasted hulled, organic sesame seeds. The squeezable Organic Tahini from Mighty Sesame Co. complements any dish perfectly. It is an excellent replacement for salad dressings, nut butter, and condiments such as ketchup, hot sauce, mayonnaise, and even chocolate sauce on desserts. Mighty Sesame Co. sources the ingredients for its Organic Tahini from organic farms and uses only the finest, sustainably grown sesame seeds. This ready-to-use, squeezable superfood is high in nutritional value and made with little to no processing in a peanut- and tree-nut-free environment. It is all proudly all-natural, vegan, gluten-free, dairy-free, kosher, halal, and keto-friendly, making them safe for almost any diet or lifestyle.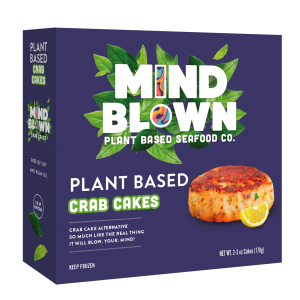 Mind Blown
Mind Blown™ by The Plant Based Seafood Co. is an all-female, family-owned company that knows first-hand the positive impact plant based seafood can have on the ocean after watching decades of destruction in the seafood industry. This led them to create a solution. Their passion lies in seeing our Oceans THRIVE again. They are determined to be a powerful force for change and on a mission to re-create the 'complete seafood lovers experience' without the sacrifice by using only a handful of healthy plant based ingredients while offering the ocean some well-deserved relief. Mind Blown™ Plant Based Crab Cakes taste so much like the real thing it will Blow your Mind! Cook from frozen in minutes, or slack out to make balls, sliders, stuffed vegetables, etc. High in protein, low in fat, oil free, and soy free!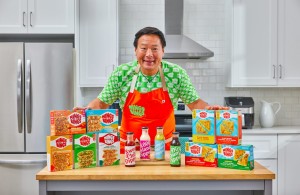 MingsBings
Using his signature East- meets-West culinary style, James Beard and Emmy award-winning Chef, Ming Tsai, blends the ancient Chinese street food, "bing" with familiar Western flavors like cheeseburger and sausage & pepper but with a plant-based, gluten-free and dairy-free twist. MingsBings' brand motto, "Eat Good. Feel Good. Do Good." represents Chef Tsai's mission to make plant-based food delicious and healthy while also giving back. A portion of all MingsBings sales are donated to Family Reach and Dana-Farber Cancer Institute.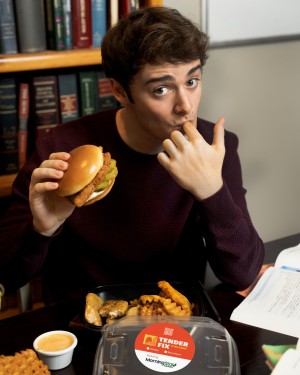 TenderFix
Nextbite, a leader in virtual restaurants, recently announced TenderFix™ by Noah Schnapp, featuring a range of plant-based menu items. Actor Noah Schnapp worked with Nextbite to create this delicious delivery-only menu and teamed up with America's #1 veggie poultry brand – MorningStar Farms – to offer a variety of plant-based menu options featuring MorningStar Farms Homestyle Chik'n Tenders. With 11g of protein and 42% less fat than chicken tenders, these Chik'n Tenders are crispy-on-the-outside, juicy-on-the-inside, and surrounded by premium homestyle breading.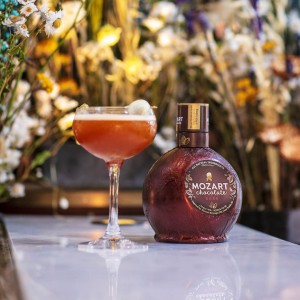 Mozart Dark Chocolate Orange Martini
2 oz Mozart Dark Chocolate Liqueur

1 oz Vodka
1 oz Orange Liqueur
Shake all ingredients over ice and strain into martini/coupe glass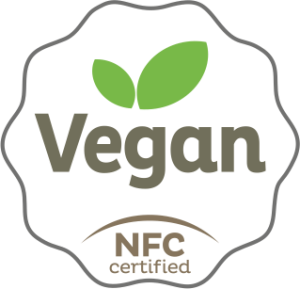 Plant Based
Is "plant based" synonymous with "vegan" or "vegetarian"? Why has vegan grown 300% over the last decade? Who is the plant based consumer? Can I match my product with consumer expectation? Do I manufacture a plant based product with GMO's? Meet the unique and friendliest Vegan, Organic, GMO, Gluten Free and Kosher certifier in the industry. Discuss where you want to go in the emerging plant based markets.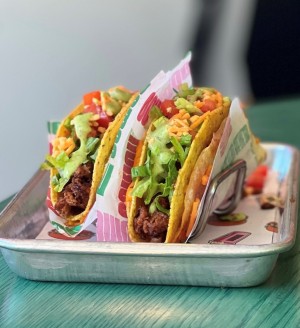 Nomoo Taco
The demand for plant based fast-food options that are both tasty and healthy has grown significantly. The plant-based fast-food franchise, Nomoo, has successfully capitalized on this trend. By providing plant-based options for all fast-food staples, including cheeseburgers, chicken sandwiches, tacos, milkshakes, and chicken wings made from fried oyster mushrooms. Nomoo's latest menu item, the "cheezy-crunch" taco, is inspired by Taco Bell's Cheesy Gordita Crunch and has quickly become a favorite among consumers. Featuring seasoned meatless beef made for Nomoo by Nestlé – in addition to avocado, ranch, salsa, cheddar "cheeze," and lettuce, all enclosed in a hard and soft corn tortilla held by melted "cheeze".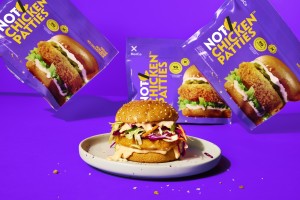 NotChicken™ Crispy Patties
NotChicken™ Crispy Patties are made from a unique combination of plant-based ingredients including bamboo, fava bean and peaches, this delicious plant-based crispy chicken patty is brought to life using A.I. technology (named Giuseppe). With a smell, taste and texture closer to chicken than any other plant-based chicken alternative, NotChicken takes the animal out of the equation. NotChicken Crispy Patties cook up like the real deal with a mouthwatering aroma you usually only get from the real thing. This is thanks to NotCo's first-of-its-kind AI technology, known as Giuseppe, which analyzes thousands of plants in its database to perfectly replicate the taste, texture and smell of animal-based protein. In fact, NotCo recently received a new set of patents for its AI's ability to match the nostalgic smells we associate with our favorite foods, and even memories and emotions.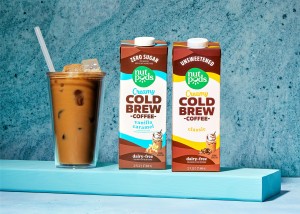 nutpods Creamy Cold Brew
nutpods, the popular, celebrity favorite, plant-based coffee creamer brand, announces its bold move to expand into a new category with its first coffee-based ready-to-drink product, Creamy Cold Brew this Spring 2023. The Creamy Cold Brew will be available in two fan-favorite flavors – Classic and Vanilla Caramel – and will offer a multi-serve, premixed cold brew and coffee creamer product, offering a zero-sugar alternative to the rapidly-growing beverage category. Instead of "making" coffee from beans or grounds, more people are purchasing high-quality pre-brewed coffee and cold brew and then customizing their perfect cup or simply buying pre-blended coffee drinks.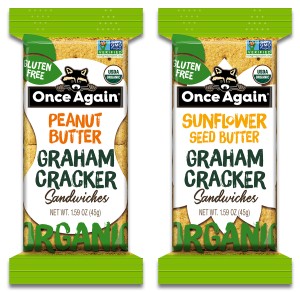 Once Again Nut Butter
Once Again Nut Butter has taken its high-quality, sustainably sourced nut and seed butters and made them super snackable with its small-batch graham cracker sandwiches. Available in peanut butter and sunflower seed butter flavors, these single-serve, portable plant-based snacks are the only sandwich crackers that are certified both organic and gluten-free, plus vegan! Handcrafted at their SQF Certified industrial bakery in Boulder, CO, the clean-ingredient graham cracker sandwiches feature a wholesome blend of organic sorghum, oat, and cassava flour, plus dry roasted blanched organic peanuts or dry roasted organic sunflower seeds milled creamy. They're also Kosher Certified, Non-GMO Project Verified, and part of the brand's Honest in Trade program.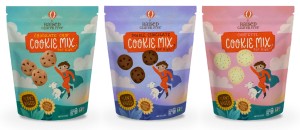 Raised Gluten Free Cookie Mix
Believing that kids should feel empowered in the kitchen, Raised Gluten Free is proud to introduce cookie mixes that were crafted with little bakers in mind. Available in chocolate chip, double chocolate, and confetti, each package features illustrated instructions that kids can easily follow. The directions show to simply mash vegan butter and applesauce together, stir in the mix until it is a light and fluffy dough, refrigerate for 15 minutes, and pop the tray in the oven (with a grown-ups help!). The result is delectably soft and chewy, wholesome cookies with balanced, not overly sweet flavor. The plant-based mixes are 100% vegan, certified gluten free, Kosher Pareve, Non-GMO Project Verified, and free of the nine top allergens.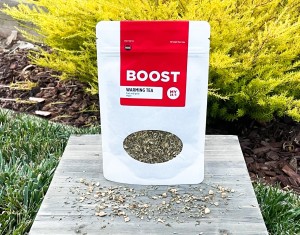 The Warming tea by Red Pantz
Fuel and ignite your digestion! The Warming tea by Red Pantz is rich in herbs with a heating effect on your body, this tea blend is crafted to warm your body from the inside out. This certified organic loose-leaf tea comes in an eco-compostable pouch with notes of ginger, rosemary, lemon peel, and basil.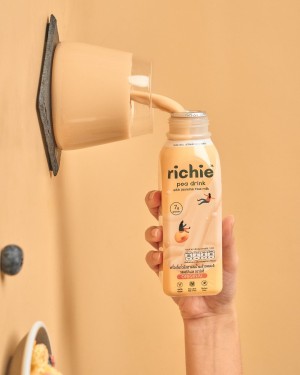 Richie Pea Milk
Richie Pea Milk is the first pea milk provider in Thailand that aims to disrupt the dairy industry with its unique and innovative product. Their products are made from non-GMO yellow peas, a legume that is not only environmentally friendly but also rich in protein and low in sugar. In addition, their products are also allergen-friendly; being lactose-free, soy-free, nut-free, and gluten-free. With an increasing demand for plant-based products, we believe that their unique offering will attract health-conscious and environmentally-conscious consumers and bring a breadth of fresh air to the plant-based milk industry.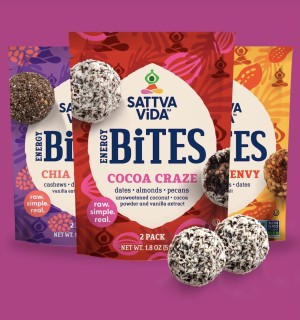 Sattva Vida Inc Energy Bites
Creator of Sattva Vida Inc Energy Bites brings a new grab-and-go offering to market. The 2packs are the same delicious bites in three of the brand's signature five flavors, Cocoa Craze, Peanut Envy and Chia Crunch. The flavors (Cocoa Craze, Peanut Envy, Off the Walnut, Chia Crunch and Key Lime Love) are primarily made from dates & nuts – simple and fresh ingredients. Customers choose the gluten-free, vegan Energy Bites over sugary energy bars and pastries for a healthy snack.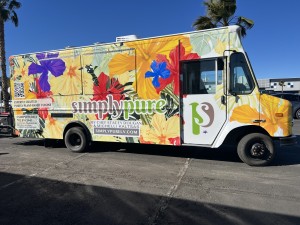 Simply Pure
Simply Pure by Chef Stacey Dougan and Michelli Kaltsas is Las Vegas' premiere plant-based sustainable food truck. Simply Pure is partnered with Green Side Up Farms, a local vertical indoor farming experience, and offers a rotating selection of specials that highlight the farm to table movement using the tower to table process. Simply Pure is bringing healthier options to the Historic Westside of Las Vegas, a majority black and brown community that is also considered a food desert. Plant-based food trucks are often more affordable than traditional food options, making them accessible to people of all socioeconomic backgrounds. This makes it easier for people to choose a healthier and more ethical option regardless of their budget.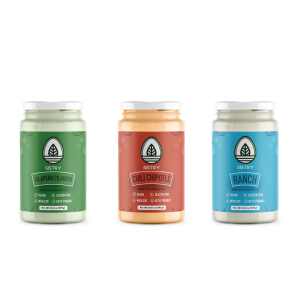 Sistry Foods
Sistry Foods was founded in 2022 by sisters Daphne Khairo, Diane Zoura, and Darlene Zoura – all daughters of Iraqi immigrants Hikmat and Hiam. The health-conscious trio created a line of three versatile sauces including Jalapeno Cilantro, Ranch, and Chili Chipotle, that are dairy free, vegan, gluten free, soy free, Paleo diet-friendly, and Whole30 diet-friendly. Daphne, Diane and Darlene came up with their idea because of several allergies, lactose intolerance, and/or vegan lifestyles with either themselves, their children, or their family members. Sistry Foods doesn't have a brick-and-mortar location, but the sauces can be found around San Diego County at Sprouts, Little Italy Farmer's Market on Saturdays, Harvest Ranch Market, and Farm Stand 67.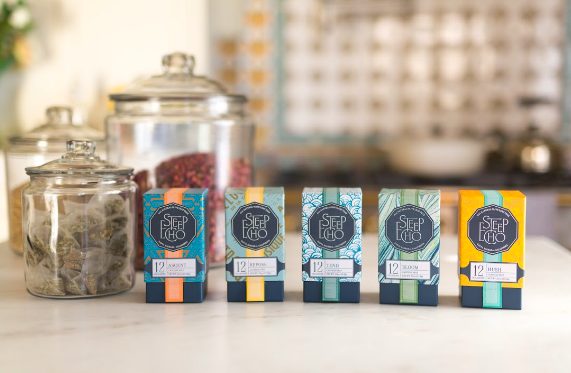 Steep Echo
Organic olive leaf tea may not be the first thing you think of at tea time. Yet, it's more beneficial than drinking green or black tea! It all has to do with a compound called Oleuropein, prominently found in Steep Echo blends. Oleuropein is rich in nutrients, is a powerful antioxidant, and has anti-inflammatory properties. These naturally boost your immune system so that each of the brand's olive leaf tea blends enhances your health with every sip. It helps with chronic diseases, cardiovascular health, cognitive decline, and more.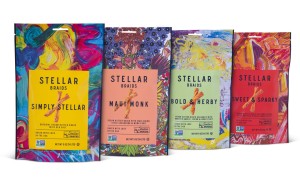 Stellar Pretzel Braids
Stellar Snacks' bakery in Carson City, NV produces Stellar Pretzel Braids, a line that is infused with plant-based butter and topped with gourmet seasoning blends. Rooted in the company's mission to bake pretzels that everyone can enjoy, these tasty treats are also peanut-free, non-GMO project verified and Kosher. Notably, Stellar Snacks manufactures Stellar Pretzel Braids 100% in-house and even opens doors (oven doors that is) to co-manufacturing for other companies. They have seen great interest, demand and success as they continue to lead the industry in terms of quality, R&D, and unparalleled client service.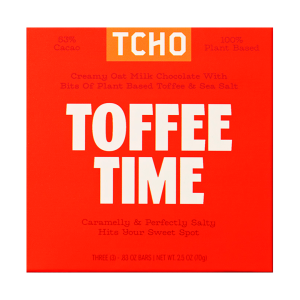 TCHO Chocolate Food
TCHO is based out of Berkeley, California and as of late 2022, they officially became a 100% plant-based operation. Inclusive of TCHO's newest milk and white chocolate offerings, named Choco Blanco and Oat My Gawd respectively, the complete product line is now animal-free. Making such a large change came with risk, but TCHO's sustainability-focused ideals overrode any concern. The public has been taking well to the new offerings with Toffee Time winning a 2022 Expo West Nexty Award and their Sweet Thang Valentine's box recently finding its way onto the NYT's T List. All the while, TCHO is B Corp certified and dedicated to maintaining reputable supply chain and sourcing practices. The team has a long-standing program called, "Flavor Labs," that funds mini bean-to-bar chocolate making facilities at origin where local farmers can test cocoa they produce on the spot and provide sensory analysis while receiving educational resources and a TCHO Quality Premium compensation.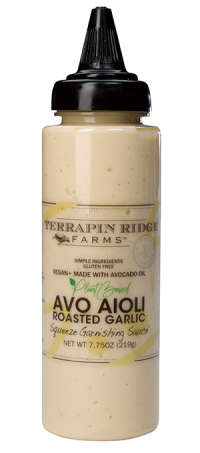 Terrapin Ridge Farms' Roasted Garlic Avo Aioli
The secret to the creamy texture of Terrapin Ridge Farms' Roasted Garlic Avo Aioli is the use of aquafaba. Aquafaba is the left-over liquid from chickpeas and works well as an emulsifier. Terrapin Ridge Farms' is known for elevating the ordinary and their addition of roasted garlic to this creamy, vegan, plant-based aioli squeeze creates a flavorful and versatile topping without the aftertaste of other typical vegan aiolis. Ideal for mixing into your favorite salads and works well as a dip for crudité. Replace traditional mayo and use it on french fries, tater tots, baked potatoes and sandwiches.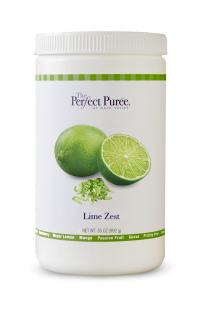 Perfect Purée of Napa Valley
The Perfect Purée of Napa Valley helps busy kitchen and bar professionals get the most out of valuable plant products. Its newest flavor, Lime Zest, was identified as a trending product for high-quality meal prep by the Specialty Food Association's trendspotters at the Winter Fancy Show. Fresh, festive and unmistakable, Lime Zest completes The Perfect Purée's family of zests with Lemon Zest and Orange Zest. Bring the tart, aromatic flavor of fresh limes to cocktails, desserts, marinades and more without the labor of zesting fruit by hand.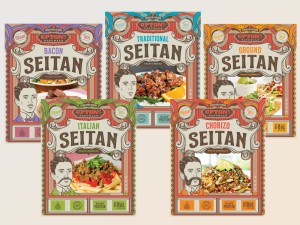 Upton's Naturals Seitan
Upton's Naturals, the first to bring pre-seasoned seitan to market in 2006, is today the #1 selling seitan brand in Natural and MULO Channels (SPINS 52 weeks ending 12/4/22) and the only nationally distributed, independently owned company in its category. As meat alternatives and vegan diets have grown in popularity, Upton's Naturals Seitan has seen a continued boost in sales, along with increased interest from shoppers seeking versatile, plant-based products crafted from simple ingredients. Growing approximately 600% from 2013 through 2022, this self-funded brand has competed in an expanding marketplace by directing its resources toward engaging an ethically minded consumer base.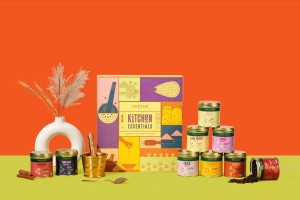 VAHDAM® Spices
VAHDAM® India, the global wellness brand and leader in organic, premium teas from India, has launched VAHDAM® Spices, a new product category for the company with the mission to innovate the spices industry. VAHDAM is introducing a collection of India's finest spices, all sourced garden-fresh, packaged at VAHDAM® India's BRC Certified facility state-of-the-art facility in India & shipped directly to consumers. All of the spices are single-origin from states and regions known for high-quality products. VAHDAM® Spices have zero adulterants, pesticides, color, or toxins. Because VAHDAM® Spices are grown at the top farms, sealed fresh at the source, and brought directly to consumers' households, they achieve a higher product potency and nutritional value. The Kitchen Essentials Spice Box has the core spices anyone needs to start cooking including Turmeric Powder, Black Pepper powder, Clove whole, Cinnamon Powder, Ginger Powder, Cumin powder, Onion Powder, Garlic powder, and Himalayan Pink Salt.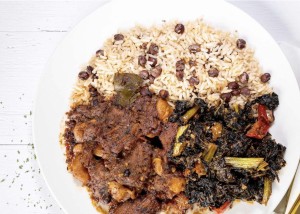 VeganHood
The Flatbush is named for one of Brooklyn's most recognized Caribbean neighborhoods. This vegan twist on a classic dish is a mouth-watering creation that will leave you wanting more. This plant-based oxtail features tender and succulent beefless chunks that mimic the texture and flavor of traditional oxtail, cooked to perfection in a rich and savory vegan broth. The dish is infused with an aromatic Caribbean blend of herbs and spices that add depth and complexity to the already robust flavors. Served with a side of fluffy rice, pan-seared butter beans, and VeganHood's famous collard greens, this vegan oxtail dish is a satisfying and wholesome meal that will impress even the most discerning of palates. Whether you're a vegan or simply looking to try something new, this dish is sure to leave a lasting impression. It's delicious, tender and flavorful and a must-try for anyone who enjoys an authentic Caribbean meal!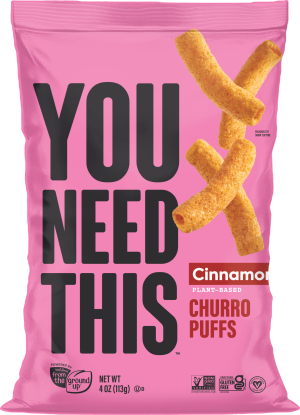 YOU NEED THIS
YOU NEED THIS is taking a stance with its boldness, authenticity, and snacks that have a ridiculously delicious taste. YOU NEED THIS is formulated to meet the needs of the newest generations of Gen Z and Millennials. It is a bold new line of snacks that targets shoppers who crave taste and appreciate style. The brand's product line includes Grain-Free Tortilla Chips, Cinnamon Churro Puffs and Veggie Straws that feature big flavors without the junk. Every product is vegan, plant-based, gluten-free, and non-GMO. The brand is giving the plant-based industry a much-needed glow up from the bland cauliflower crust of 2015.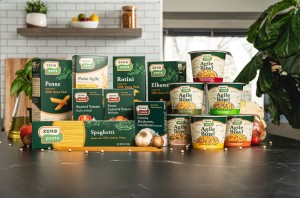 ZENB
ZENB is a plant-based food company committed to helping people Eat Like It Matters. The brand takes a plant-full approach to reinvent everyday foods using only real ingredients, like their popular gluten-free pastas and veggie-rich gourmet sauces. With over 200 years of food development expertise, ZENB uses parts of legumes and vegetables that are typically discarded (skin, seeds, stems and all) to produce nutrient dense products with appealing textures and packed with flavor. By adding less and wasting nothing, ZENB unlocks what plants can do. Made with a single ingredient – whole yellow peas – ZENB Pasta delivers the classic texture pasta lovers expect with a subtle taste, delicious flavor and functional nutrition benefits. Just one 3 ounce serving has 17 grams of protein and 11 grams of fiber. ZENB products are also vegan, non-GMO and have no artificial flavors, colors or preservatives.