Seasoned Hotel Executive Jason Trollip Joins Bahamian Luxury Resort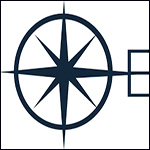 Enchantment Group, a leader in the development, management and experiential programming of luxury boutique resorts, is pleased to announce the appointment of Jason Trollip as Managing Director of The Cove, Eleuthera. A seasoned and highly motivated executive, Trollip brings over 20 years of experience in the luxury hospitality industry to The Cove, boasting an extensive background in hotel leadership and management internationally.
A talented leader with an excellent track record of upgrading hotel brands and experiences, Trollip's adaptability and specialized capabilities in operations, conservation, and motivational leadership will prove invaluable in the elevation of The Cove's guest experience. In his new role, Trollip will oversee all aspects of the intimate 57-room property, including the resort's spa, guest activities, and culinary programming. Trollip's wealth of destination resort experience will aid in developing long-term operational goals for the property and play a fundamental role in the resort's continued growth and success in the luxury market.

As a tenured hospitality professional, Trollip specializes in managing properties in remote, international locations, and acting as a steward for the local environment, its culture, and its people. Trollip began his career in South Africa and Tanzania where he served a combined 13 years as General Manager for Singita's Kruger National Park, Sabi Sand, and Serengeti luxury safari lodges. Most recently, Trollip held the position of Managing Director and General Manager of Nihi Hotels and Resorts on Nihi Sumba Island in Indonesia. During his time at these prestigious properties, Trollip was instrumental in the leadership, development and elevation of each resort.
"With extensive global experience and deep knowledge of the luxury market, Jason is the perfect fit for this leadership position at The Cove," said Greg Miller, Executive Vice President of Operations, Sales and Marketing. "Jason will provide skillful direction and a passion for excellence in his new role and we're excited to see how the resort further improves under his direction."
A dedicated husband and father of two, Trollip lends his spare time to a variety of community development programs and loves to play rugby, golf, and cricket, when he's not traveling the world with his family.
For more information about The Cove, Eleuthera, please visit https://www.thecoveeleuthera.com
About The Cove, Eleuthera
The Cove, Eleuthera, is an exclusive island retreat situated on 40 lushly landscaped acres on the northern end of the Bahamian island of Eleuthera, facing the Caribbean. A short 45-minute flight from South Florida, the 57-room boutique property features a variety of stylish seaside villas and suites and elegantly-appointed accommodations, gourmet restaurant and sushi bar, the outdoor Gregory Town Grill, an open-air sunset bar, hilltop infinity pool, two private beaches, fitness center, and an array of recreational amenities including snorkeling, paddle boarding and kayaking. Additional activities include charter fishing and island excursions, scuba diving, water sports and horseback riding. The Cove is owned and managed by Enchantment Group, a leading hospitality management company headquartered in Scottsdale, AZ. For reservations and information, call 888-776-3901 or visit www.thecoveeleuthera.com.
About Enchantment Group
Enchantment Group is a leader in the development, management and experiential programming of hotels, resorts, residential communities, destination spas and golf courses. Created for the accomplished traveler or resident seeking out rare, indigenous and memorable experiences in extraordinary places, Enchantment Group leaves guests enriched – having learned something new about themselves, the world and these unique places. The impressive portfolio of Enchantment Group includes Enchantment Resort, Mii amo Spa, and the Seven Canyons Luxury Community, all located in Sedona, AZ; the Tides Inn in Irvington, VA; and The Cove, Eleuthera in the Bahamas.