Series Eating Plants travels the globe to showcase the plant-based culinary scene.
By Debbie Hall
Bringing the biggest culinary trend globally, the plant-based movement, to several platforms is the new docuseries Eating Plants. The 6-episode show will explore the benefits, best food, products, restaurants, influencers, and experts in the plant-based industry worldwide.
Multi-award-winning documentary filmmakers Kate Clere and Mick McIntyre, known for the critically acclaimed award-winning documentary Kangaroo: A Love-Hate Story, have created the series.
Each episode is filmed in the top vegan culinary destinations with a special host in each country.
The episode showcasing the United States will be hosted by Katie Cleary (actor, director, and producer)
The episode showcasing Germany will be hosted by Dr. Aljosha Muttardi (medial doctor, actor, host on Netflix's Queer Eye Germany, YouTube sensation, and influencer), and Gordon Prox (YouTube sensation and influencer)
The episode showcasing Israel will be hosted by Ori Shavit (Chef, food critic, author of Vegan Girls Have More Fun)
The episode showcasing the United Kingdom will be hosted by Lucy Watson (actor, influencer, chef, and writer)
The episode showcasing China will be hosted by Nancy Zhao (influencer, chef, writer, founder of the Redthread project, active in Edu Thread charity and the Beijing vegan community)
The episode showcasing Australia will be hosted by Martin Dingle Wall (actor, producer, and environmental activist)
According to a report released by Bloomberg Intelligence, the rapid growth of the plant-based industry will explode with a predicted value of over $162 billion by 2030. Another factor is that a considerable percentage of consumers of plant-based meat alternatives are meat-eaters. As a result, major fast-food chains and restaurants offer plant-based options on their menus and spend advertising and marketing dollars to attract consumers.
"We were inspired by how fast the plant-based industry was growing," explains Clere. "It seemed that there was enormous interest in most countries as one of the top food trends in the past four years. After reading the Bloomberg report, we looked for shows about the plant-based movement and really couldn't find any. So we created our own series."
"We also wanted to showcase people who represented that culture in different countries," says McIntyre. "We wanted our hosts to represent their country and its culture. There were people we reached out to that had hosting experience and others that didn't. They have all brought something special to the series with their own flavor, and we love it." For example, the host in Germany takes the audience on a tour of an all-vegan supermarket located in Berlin.
They chose to create a series since they both come from a documentary background as filmmakers. After meeting leaders in the plant-based movement, Clere and McIntyre discovered that the movement incorporates cutting-edge ideas while revolutionizing the entire food industry. In some countries that follow Mediterranean or Asian cuisines, the leaders have demonstrated that plant-based dishes can provide proteins, calcium, and iron instead of meat and dairy products.
The hosts engage with international experts showcasing plant-based alternatives and options changing the food industry. The series expands with ideas from doctors, athletes, influencers, and chefs leading the movement; who effect change in cooking, health, and the planet.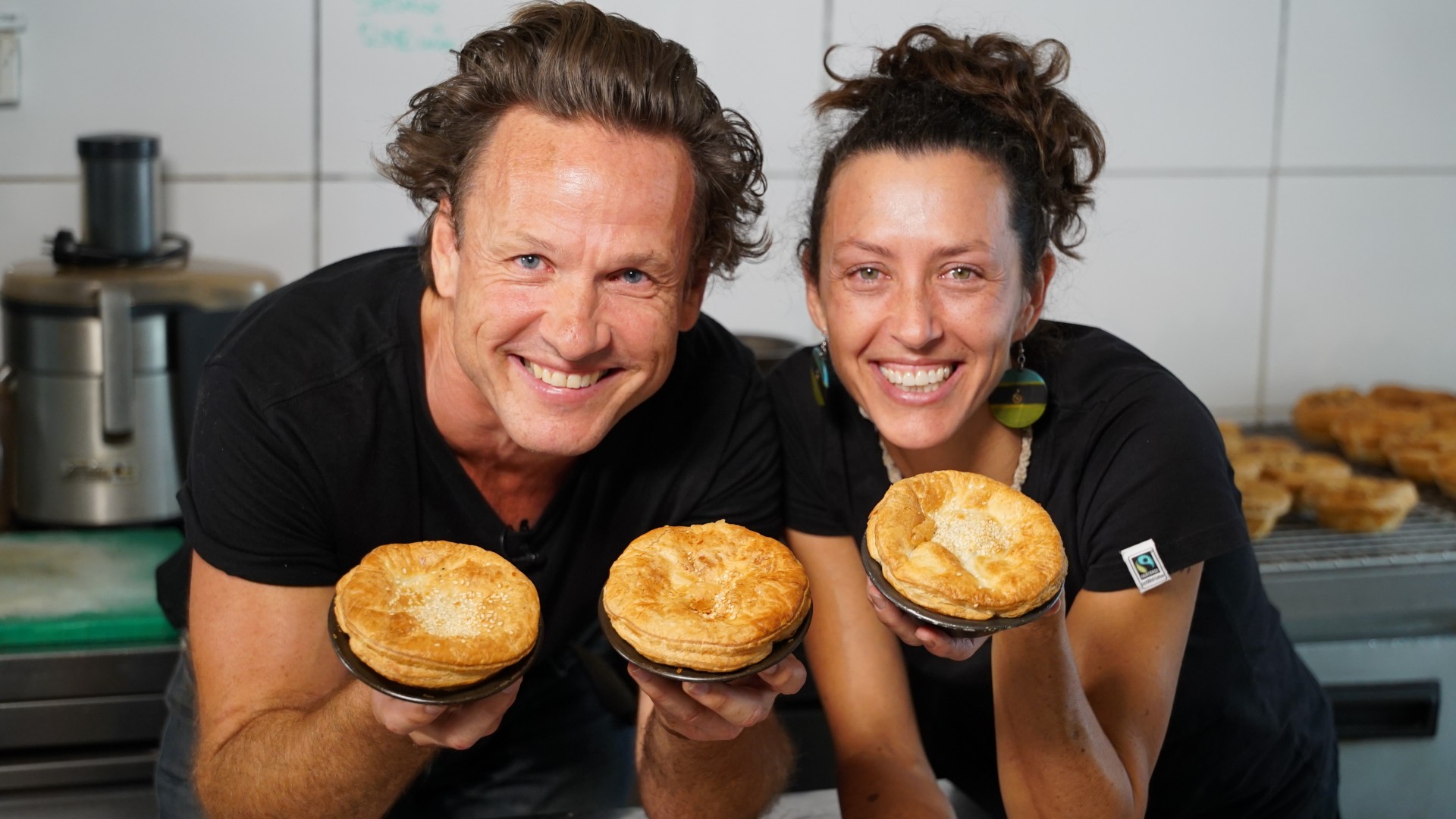 Another reason for creating the series is the fact that consumers do want to eat healthier and know what is in their food.
"The health benefits of a plant-based diet include reversing diabetes, lowering cholesterol, and reducing heart disease," as stated by Dr. Neal Barnard of the Physicians Committee for Responsible Medicine (pcrm.org) interviewed in the series.
"We found that many people are eating a plant-based diet many for their health," says McIntyre. "Also, after meeting the chefs we are filming for the series, they are enjoying the freedom plant-based meals represent to them. They can try new things and cook in different ways to create new ways to enjoy healthy food."
Tips and health benefits of a vegan diet demonstrated by a colorful travelogue of recipes and cooking skills will inspire viewers around the globe to include plant-based food options on their tables. The fun show takes audiences on an adventure around the world without a passport—just good food including vegan baking of delicious pastries and other goodies.
"I love watching cooking shows, and I follow a plant-based diet. I was so disappointed that there were not enough programs about cooking a plant-based diet for me to watch," says Clere. "We wanted to offer meat- and plant-eaters alike tips on flavors, textures, and tastes and offer a new range of recipes that add protein and other nutrients to plant-based meals. The series will help educate people about this delicious new culinary trend; how to shop, cook, snack, and pack great healthy food for lunch and other meals."
Another aspect of the plant-based movement is helping the planet. The special report on climate change and land by the Intergovernmental Panel on Climate Change (IPCC) describe plant-based diets as a significant opportunity for mitigating and adapting to climate change―and includes a policy recommendation to reduce meat consumption. According to the report, a global shift to a plant-based diet could reduce mortality by 10 percent and greenhouse gases caused by food production by 70 percent by 2050. A recent climate report reported by the United Nations identifies that adopting a plant-based diet or eating more plant-based meals will serve "as a major opportunity for mitigating and adapting to climate change."
"Even meat-eaters can help if they shifted to only plant-based meals one day a week, such as 'meatless Monday.' This can help the plant and improve their health," adds Clere.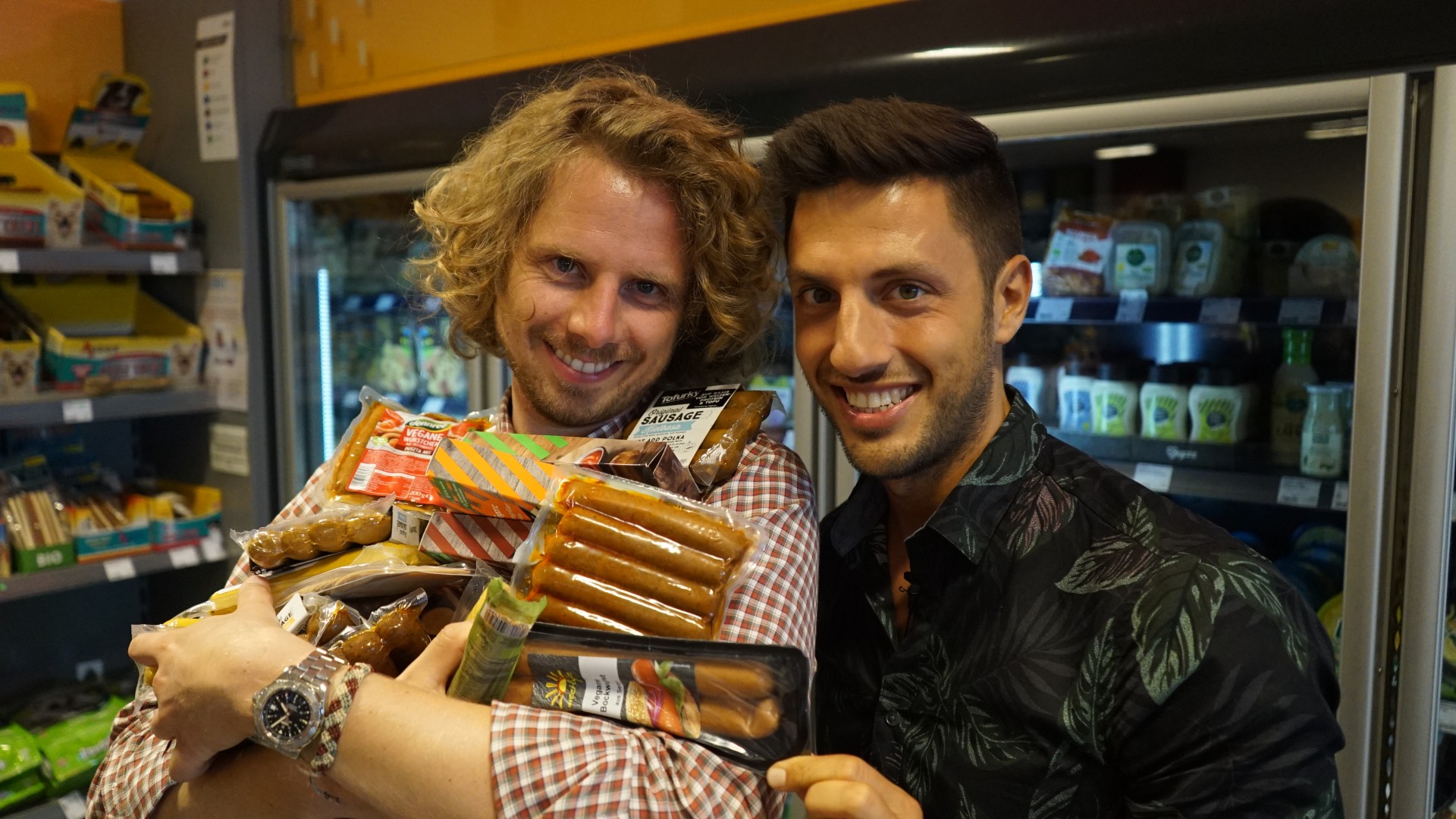 Scheduled to appear on Eating Plants include Mayor of New York City Eric Adams; Forbes 50 over 50 Miyoko Schinner; celebrity chef Daphne Jade Cheng; Caro Cult (Netflix BioHackers); Channel 4 A Place in the Sun presenter Jasmine Harman; Great British Menu chef Kirk Howarth; Director of Earthlings Shaun Monson; Director of the Physicians Committee for Responsible Medicine Dr. Neal Barnard; New York City restaurateur Ravi DeRossi; Victor Koo (co-founder of Youku-China YouTube); and Founder and CEO of International Anti-Poaching Foundation Damien Mander.
Clere and McIntyre founded Second Nature films bringing together key international social and environmental issues with beautiful cinematic storytelling. Kangaroo: A love-hate story takes an inside look at the mass destruction of kangaroos prompting a parliamentary inquiry in New South Wales while launching a movement of its own. The multiple award-winning, critically acclaimed film received rave reviews. Co-director Clere's Yogawoman received big buzz and What to do about Whales examined why whales are worth more alive than dead.
TVF International, documentary and factual entertainment distribution company, have signed a deal with the creators. The series is being sold worldwide on multiple platforms and formats.
For a first viewing, watch the trailer on YouTube at EATING PLANTS Trailer (Official 2022) and subscribe to Indievillage on YouTube for more videos.
For more info, visit www.EatingPlants.TV and follow on Facebook @EATINGPLANTS and Instagram @EATINGPLANTS.TV.