Franchisee Jack Evola developed a love for subs while visiting family in Wisconsin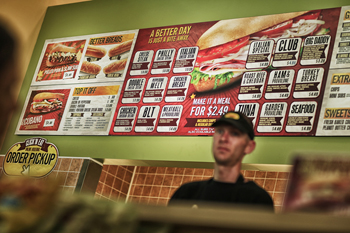 Milwaukee-based Cousins Subs will open its first restaurant in Orlando, Florida on Wednesday, October 2nd under Venezuelan-born franchisee, Jack Evola. Evola's interest in owning a Cousins Subs restaurant started years ago while visiting family in Wisconsin.
"We made many trips to Milwaukee, Wisconsin to visit family that lived there," Evola said. "This is when I had my first exposure to Cousins Subs. Every time we came back to Milwaukee, we made it a priority to eat at Cousins Subs. They quickly became our favorite sub sandwiches!"
The Cousins Subs restaurant will open on Wednesday, October 2nd at 45 W. Crystal Lake Street, Suite 179 in Orlando. The restaurant is approximately 1,593 square feet and will seat about 32 guests. The new Cousins Subs store will offer deli-style sandwiches with freshly sliced meats and vegetables, on their famous freshly baked bread and will serve up fries and grilled sandwiches.
The store opening is part of the revitalization of SODO Orlando, an area of Downtown Orlando southward. SODO is transforming an industrial block into a thriving, urban activity center. SODO integrates marquee retailers, alongside luxury residential, office space, and restaurants. Located in one of the fastest growing US cities, this 22-acre, mixed-use development is located between S. Orange Ave. and Grant St.
"After running a successful business in Venezuela, my wife and I decided to move our family to the United States and invest in a business here. My cousin in Milwaukee suggested we open a Cousins Subs franchise in Orlando," Evola continued. "We love the sandwiches. Everything about the company is high quality, and we were impressed with the business model that Cousins Subs has in place for new franchises. Their team has been very supportive throughout the process."
The opening of Evola's store in the Florida market will mark the sixth state for Wisconsin-based Cousins Subs restaurants, with restaurants in Wisconsin, Arizona, Minnesota, Michigan and North Dakota.
"We will have a Cousins Subs street team out in the community leading up to our opening, handing out thousands of free sub certificates," Evola stated. "In addition, we are running a Facebook campaign where we are giving away one grand prize of a $100 gift card and 50 $10 gift cards. We're confident that once Floridians try our products, they'll be hooked."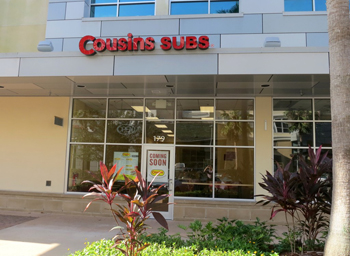 "Jack's story was so moving from the very beginning," Joe Ferguson, vice president of development from Cousins Subs stated. "To have someone from a different country be inspired by our product and company philosophy to the point of wanting to open his own restaurant is phenomenal. We're happy to support Jack and his team in this new venture."
Evola plans to establish more Cousins Subs stores in the Orlando-area in the future.
About Cousins Subs
Cousins Subs and its franchisees operate more than 140 sub sandwich shops in six states, with bold expansion plans. The first Cousins Subs was established in Milwaukee in 1972 by Bill Specht and his cousin. Their dream was to bring East Coast-style sub sandwiches to Milwaukee – with their own handcrafted touch. They started with their bread, developing a secret recipe with the perfect taste and crunch. That bread is the cornerstone of the Cousins Subs slogan, "Better Bread. Better Subs. Better Day." The original recipe is still closely followed at every Cousins Subs store, where each sandwich is made to order using freshly sliced deli meats, cheeses, and vegetables – and the bread is baked fresh each day. Forty-one years later and still family owned, Cousins Subs employees and franchisees are driven by their mission to "Make it a Better Day" in all they do. In 2013, the brand proudly announced the establishment of the Make it Better Foundation, dedicated to funding causes that address health and wellness, hunger and youth education in the communities that Cousins Subs serves. For more information, visit
www.cousinssubs.com
. You can also find Cousins Subs on
Facebook
and
Twitter
.