Food & HotelAsia2016 Competitions Set to Level Up Technical Skills and Service Standards of Culinary Professionals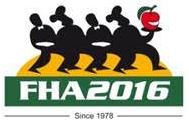 The ease of travel has made it easier for people from all over the world to learn more about different cultures and savour food and drink unique to each country or region. The Internet and the increasing popularity of celebrity and television chefs have also allowed consumers to access information on the latest food trends at the tip of their fingers. As such, there is pressure on culinary professionals, especially for those in the region, to be more creative, to devise new concepts so as to tantalise increasingly demanding palates.
Whether one is a chef, patissier or barista, one has to keep honing skills and stay updated on the latest trends, influences and consumer demands. To do this, young or upcoming culinary professionals recognise the importance of competitions, to pit their skills against other professionals. This is even more so in Asia, a melting pot of diverse cultures and tastes and a region where the free flow of talent and ideas play an important role in shaping consumer preferences and thirst for new tastes and culinary experiences.
Food&HotelAsia2016 – Where Asia's finest F&B talent emerge through rigorous competitions
Food&HotelAsia2016 (FHA2016) – Asia's most important and comprehensive industry trade show, provides the ideal platform for food and hospitality businesses to build up their brands and enhance business operations and processes through sourcing of new products and innovative technologies. Beyond the event's exhibition grounds, it is also a rigorous competition arena, where international culinary professionals take part in various international and regional competitions, chaired by panels of some of the world's most renowned judges.
This year, FHA2016 will feature four competitions, namely, the FHA Culinary Challenge (FCC), the FHA Barista Challenge 2016, the CTI Latte Art Duel @ FHA and the Asian Pastry Cup 2016.
FHA Culinary Challenge (FCC) – Spotlighting culinary excellence in Asia
Asia's most prestigious international culinary competition dedicated to the promotion of culinary excellence, the FCC has enjoyed strong support from the World Association of Chef Societies (WACS) as well as regional chef associations. The FCC is the ultimate arena for hundreds of budding culinary talents from Australia, Hong Kong, Indonesia, Korea, Malaysia, Philippines and Taiwan amongst others, to display their masterly skills, learn from peers, and be accredited by a panel of internationally acclaimed chefs.
The 2016 FCC comprises of the Individual Challenge, the Gourmet Team Challenge and the new Sweet High Tea Challenge. On the panel of judges are well-known chefs hailing from various countries and regions including Australia, China, Hong Kong, Korea, Macau, Malaysia, Philippines, Singapore, Sweden, Switzerland, Thailand, USA and others. Otto Weibel is Overall Chief Judge and he will be assisted by Eric Teo, Assistant Chief Judge for the Individual Hot categories and Edmund Toh, Assistant Chief Judge for the Individual patisserie and plated food displays.
The Gourmet Team Challenge will be presided over by Rick Stephen, the Leader Judge. Chef Rick Stephen is Director of Kitchens at SATS Catering and also Continental Director – Asia / Advisory for Special Projects – Competition Coordinator for the World Association of Chefs Societies (WACS). The Gourmet Team Challenge entails the preparation of a themed buffet, where the winning team will be awarded based on criteria such as materials used/mise-en-place, hygiene, presentation/innovation and taste & texture. This year, 11 teams from countries and regions such as Australia, China, Czech Republic, Hong Kong, Korea, Malaysia, Singapore, Taiwan, Thailand and the United Arab Emirates, have signed up for the Challenge.
Various judges will be leading the panels for each of the classes under the Individual Challenge. The Individual Challenge comprises of 15 different classes. Professional chefs compete in these classes, which include cake dressing, freestyle wedding cake display, pastry showpieces, desserts, plated appetiser, Asian meals, among others. This year, more than 800 competitors from various countries and regions will be pitting their skills against one another in the various categories.
Anil Rohira from Max Felchlin, Switzerland will be the Leader Judge for the new Sweet High Tea Challenge. The Export Corporate Pastry Chef at Max Felchlin, he has captained Team USA and was Winner of Best Sugar Showpiece award at the Coupe du Monde in 2003. He was also a judge for the World & National Pastry Team Championships from 2005-2012. In the Sweet High Tea Challenge, 20 teams representing hotels, restaurants, cafes, universities and culinary schools from Malaysia, Philippines, Singapore and Taiwan will display their expertise through preparing a High Tea Set (Free style set-up) for six persons.
FHA Barista Challenge & CTI Latte Art Duel @ FHA – Brewing up successful baristas for Asia's coffee industry
The highly anticipated FHA Barista Challenge is hosted by the Speciality Coffee Association of Europe (SCAE) – Singapore Chapter and supported by the regional industry associations. The event focuses on advancing the barista profession, and promoting speciality coffee and coffee excellence in the region and beyond. Recognised as an arena of the highest standards, top baristas from regional countries will gather to pit their skills against one another for the honour of being the finest barista in Asia.
Kammie Hui, Training Manager at 18 GRAMS, a premier espresso café in Hong Kong, is the Chief Judge at the FHA Barista Challenge 2016.
Moving in tandem with the growing popularity of latte art in today's speciality coffee scene, the new CTI Latte Art Duel @ FHA will run as a bracketed single-elimination tournament, where the winning contestant from each bracket will move on to the next round until there is a sole winner in the Duel.
The judging panel will comprise of Lin Tung Yuan from Gabee, Taiwan, Li Qi from Mellow Coffee, China and Jin Kyu Kim from Core Lab, Korea.
Asian Pastry Cup 2016
The largest 'live' pastry competition in Asia, the Asian Pastry Cup (APC) is a top-level and highly accredited competition. It aims to promote pastry excellence and professionalism, and serves as the official pre-selection platform for the World Pastry Cup 2017 in Lyon, France.
Since its inception in 2006, the APC has grown steadily in stature and prestige to become a major platform for pastry professionals in Asia. Acclaimed by industry professionals, the APC gives pastry chefs the opportunity to demonstrate their pastry skills, talent and creativity to a panel of experienced judges as well as to wow an enthusiastic audience.
This year, 11 national teams from China, India, Indonesia, Japan, Malaysia, Philippines, Saudi Arabia, Singapore, Sri Lanka, Thailand and Vietnam will be competing for the top honour. APC also celebrates its 10-year anniversary in 2016, and will have Team Japan, which came in second in the last World Pastry Cup in 2015, as special guest. The event will unveil world famous French Pastry Chef, Pierre Herme on the APC panel as the International President of the Jury.
In addition, the Asia Pacific edition of the Bocuse d'Or – a revolutionary gastronomy contest conceived by Paul Bocuse, will be held at APC. Bocuse d'Or Asia-Pacific will bring together the elite of Asian-Pacific gastronomy. This year, nine national teams from Australia, China, India, Indonesia, Japan, South Korea, Singapore, Sri Lanka, and New Zealand will be competing for a ticket to the Finale of the Bocuse d'Or in Lyon, France. Bocuse d'Or Asia-Pacific will be presided over by Bruno Ménard, President of the Bocuse d'Or Academy Singapore, together with Otto Weibel, Honorary President.
Events at a glance:
FHA2016 (Food & Hotel Asia 2016)

Encompassing:
Bakery&Pastry, FoodAsia, HotelAsia, HospitalityStyleAsia, HospitalityTechnology and SpecialityCoffee&Tea
Date:

12 – 15 April 2016

(Tuesday –

Friday

)
Venue:
Singapore Expo, Halls 1 – 9 Annex
Opening Hours:

10am – 6pm

(

12 – 14 April 2016

, Tuesday –

Thursday

)

10am – 4pm (15 April 2016, Friday)

Admission:
Business and trade professionals
Website:
www.foodnhotelasia.com