Founder of Yardbird Opens Spring Chicken
On behalf of John Kunkel and 50 Eggs, Inc. we're excited to share details about the opening of Spring Chicken, the fast casual compliment to Yardbird Southern Table & Bar. The first of four Spring Chicken locations opened on January 28th in Coral Gables, FL with Miami Beach, Fort Lauderdale and Miami International Airport to follow. With the motto "Live Well, Eat Well, Love Every Bite" Spring Chicken infuses the farm fresh qualities of comfort home-style cooking with a casual, laid back environment.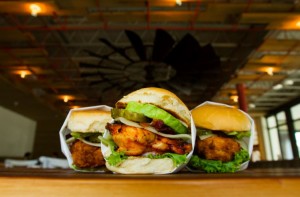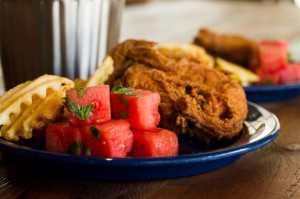 The Spring Chicken menu utilizes several Yardbird favorites including the award-winning fried chicken that has made Yardbird a James Beard Foundation Semi-finalist for "Best New Restaurant," a Bon Appétit "Top 50 Best New Restaurant in the U.S" and Food and Wine, "Best Fried Chicken and Waffles in the US." The original chicken recipes were created by Lewellyn, Kunkel's grandmother, and menu highlights include Lewellyn's Famous Blue Plate Specials, Family Meals and Mama's Biscuits which are baked fresh every day, as well as the homemade chicken sandwiches.