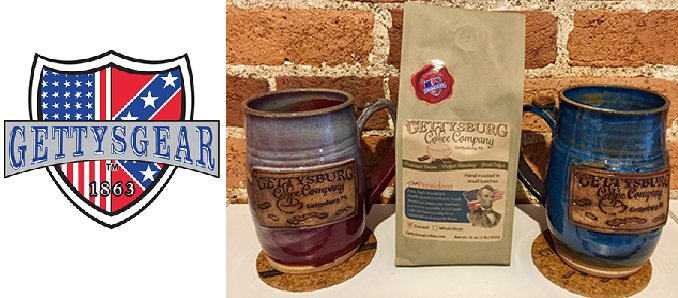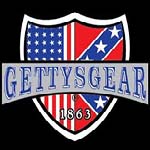 START your morning with a splash of style, history, and great taste. The new oversized coffee mug from GettysGear.com is ideal for enjoying not only your favorite beverage but also the fantastic flavor of the gourmet coffee blends hand roasted by Great Gettysburg Coffee Company™.
Each mug is handmade from pottery through a four-week process and finished just outside of Gettysburg, PA. Emblazoned with the Great Gettysburg Coffee logo and available in either Shadow Blue or Elegant Eggplant, each handmade item stands 6" tall and 4" wide at its center, allowing the mug to hold 18-20 ounces of any preferred drink. Given that these mugs are handmade, no two are alike.
"Customers nationwide can't get enough of the delicious taste and exquisite aroma of our hand roasted coffee while drinking from these stylish mugs," says Cary Gregory, President of GettysGear.com. "They're the perfect gift for special occasions, great for entertaining, or just enjoying life's quiet moments."
Dedicated to creating awareness for the Gettysburg National Military Park as well as the town of Gettysburg, GettysGear.com specializes in cigars, coffee, apparel, and other accessories that are handcrafted and packaged right here in Gettysburg. These items include:
•Gourmet Coffee Blends featuring the glorious taste of the Guardian, a dark roast with a bittersweet, full-bodied taste; the President, a medium roast reminiscent of a breakfast blend; the Quartermaster, a splendid, aromatic blend of cinnamon, pecan, chestnut, and rum; and the General, a delicious blend of mocha, caramel, and vanilla.
•Hand-cast Aluminum Eagles meticulously hand-painted in a four-step process available in a variety of finishes and with wingspans ranging from 12" to 25"
•Comfortable, Handmade Throws made from 12 hand-cut 12 1/2" squares featuring popular Civil War art in a natural blue, gray and color scheme
•Home Décor items like the company's hand-cast, 1-foot aluminum cannon wheel designed to add beauty, style, and a touch of history to any home, garden, or landscape
•Guardians of Gettysburg® Statuary – 5 1/2" tall statues hand cast and finished right in Gettysburg and available in antique blue, bronze, pewter, and silver
So, when looking for your next novel gift idea, turn to GettysGear.com for homegrown products that are truly unique. You can visit them at http://www.GettysGear.com.